Cyber Group Studios partners with Peacock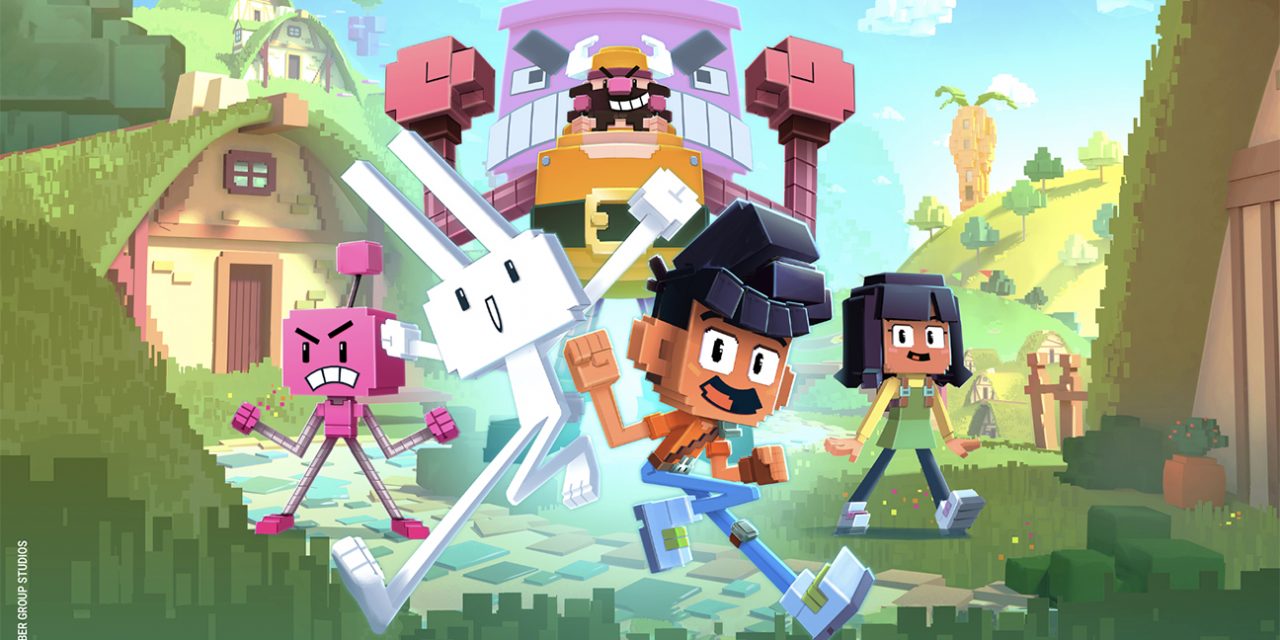 Cyber Group Studios, best known for its award-winning preschool show Gigantosaurus, has partnered with Peacock, a leading OTT video streaming service, to bring Press Start!, its new CG animated comedy adventure series for children ages 5-7, to U.S. audiences. Now in production, Press Start! is based on the bestselling and award-winning book series of the same name from Scholastic. Emmy-winning writer and showrunner Scott Kraft (PAW Patrol) is executive producer. The series is expected to begin streaming on Peacock 4Q2023.
"We are very excited to be working with Peacock, a leading streaming service, to introduce Press Start! to U.S. audiences. With our state-of-the-art production facilities and partnerships with such best-in-class companies as Peacock and Scholastic, we're proud to bring exceptional and innovative content to children and families around the world." – Pierre Sissmann, Chairman and CEO of Cyber Group Studios.
"Press Start! is an internationally-acclaimed book series that has thoroughly captivated readers by immersing them in the dynamic, fast-paced videogaming world led by a brother and sister team who together apply real-life skills to help save the day. This series takes inspiration from the books and will keep new and existing fans on the edge of their seats." – Karen K. Miller, President & CEO, Cyber Group Studios USA.
"As Peacock doubles our original animated preschool content, we are thrilled to be working with such talented partners at Cyber Group Studios on the new, diverse series Press Start!, based on the award-winning Scholastic book series by Thomas Flintham. Our commitment to building a platform of trust, innovation, diversity and a place to call home for preschoolers, parents and caregivers is ever present in everything we create." – Kristofer Updike, Vice President, Kids Development Entertainment Scripted & Unscripted Content NBCUniversal Television and Streaming
Press Start! (52 x 11) follows the adventures of Sunny and Rue Zaki, a dynamic brother and sister duo whose mysterious game controller gives them the ability to enter the world of their favorite fast-paced videogame, "24 KARAT QUEST." Inside the fantastical game world, they team up with their videogame idol, Super Rabbit Boy, and help him save the world one eight-bit villain at a time.
Cyber Group Studios will support Press Start! at retail with a comprehensive merchandising program. Last year, the company appointed Retail Monster, LLC, to develop a strategic licensing program in the U.S. based on the show.
The Press Start! graphic novel-style early-chapter books byauthor/illustrator Thomas Flintham have sold more than 2 million copies in the U.S. since their 2017 debut. Currently, 11 titles are available with four more in the pipeline. The books are published in 11 international territories.