Chicken Run: Dawn of the Nugget casting news + Wallace & Gromit film confirmed for 2024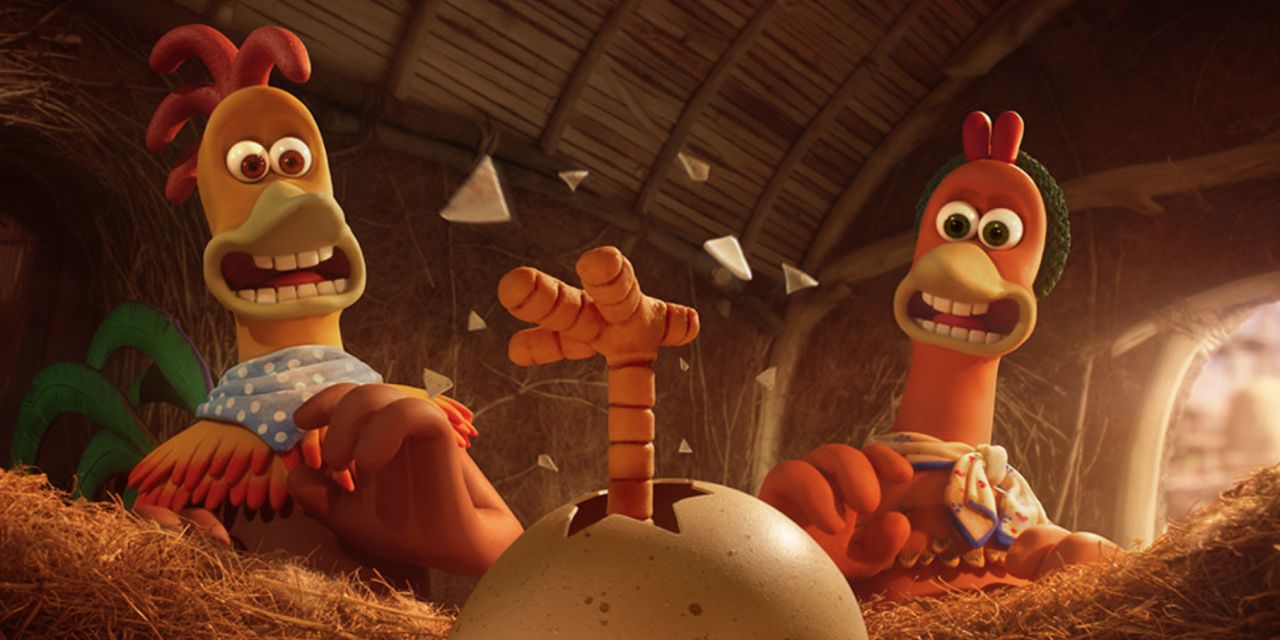 Last year, Aardman and Netflix released the first fruit of their collaboration, the acclaimed musical Robin Robin, which recently made the Oscars shortlist and BAFTA longlist for animated short films. Directed by Mikey Please and Dan Ojari, the animated short has sincerity, humour, and a warmth that you cannot fake.
First up is a project incredibly dear to the hearts of Aardman, and something that everyone at Netflix is excited about. Chicken Run: Dawn of the Nugget, the eagerly anticipated sequel to the highest-grossing stop-motion animated film of all time, will be coming exclusively to Netflix in 2023. Over the years, a sequel was often discussed at Aardman but the studio needed the right story and the right partner. Following Robin Robin, another collaboration seemed like a no-brainer and the perfect time to bring back our poultry heroes to the world.
Like its 2000 predecessor, Chicken Run: Dawn of the Nugget is a comedy action-adventure. When your heroes have to summon up all their resources to break into an impenetrable fortress, and those heroes are chickens, then comedy is deep in its DNA. But there's also a very moving family story at its heart. We're thrilled to announce that Ginger and Rocky will be played by Thandiwe Newton and Zachary Levi, respectively. They're fabulous together. Bella Ramsey will voice their headstrong daughter, Molly — a true chick-off-the-old-block who completes the family trio in this new chapter. Reprising their roles are Jane Horrocks (Babs), Imelda Staunton (Bunty) and Lynn Ferguson (Mac), joined by new additions Josie Sedgwick-Davies (Frizzle), David Bradley (Fowler), Romesh Ranganathan (Nick), Daniel Mays (Fetcher) and Nick Mohammed (Dr. Fry). Sam Fell (Flushed Away and Oscar-nominated ParaNorman) will direct the film, on which production is already underway.
In other news, the BBC has a very early Christmas present for 2024 with the announcement of a thrilling brand-new Wallace & Gromit adventure for British Audiences.
From the creative mind of Nick Park and the first Wallace & Gromit film since the 2008 BAFTA-winning and Oscar-nominated A Matter of Loaf and Death, the as-yet-untitled new film focuses on Gromit's concern that Wallace has become over-dependant on his inventions which proves justified when Wallace invents a "smart gnome" that seems to develop a mind of its own.
As events spiral out of control, it falls to Gromit to put aside his qualms and battle sinister forces or Wallace may never be able to invent again!
The BBC has a long and successful relationship with Aardman and this announcement follows the success of the latest Shaun the Sheep caper 'The Flight Before Christmas' which aired on BBC One over the festive period.
Charlotte Moore, Chief Content Officer says: "It's incredibly exciting to be taking British audiences on a cracking new adventure with Wallace and Gromit and to be continuing our long relationship with Aardman and Nick Park following the success of Shaun the Sheep this Christmas."

Sean Clarke, MD of Aardman, says: "Wallace and Gromit are so loved by everyone at Aardman – they're like family to us, and we couldn't be more excited to be creating a brand-new film for them to star in. When Nick came up with the concept for a 'smart gnome', we all agreed that Wallace would find the idea irresistible – despite warnings from Gromit, who is wise beyond his (dog) years. We're sure audiences will find the story irresistible too."
The film will premiere on the BBC in the UK, and on Netflix in the rest of the world. It will be Directed by Nick Park (creator of Wallace & Gromit and Shaun the Sheep) and Merlin Crossingham (Creative Director, Wallace & Gromit and Animation Director, Early Man) with the story written by Nick Park and Mark Burton (Madagascar, Wallace & Gromit: The Curse of the Were-Rabbit, Shaun the Sheep Movie). The Screenplay is by Mark Burton. Produced by Claire Jennings (Wallace & Gromit: Curse of the Were-Rabbit and Coraline).