Corus and Sesame sell Esme & Roy to Latin America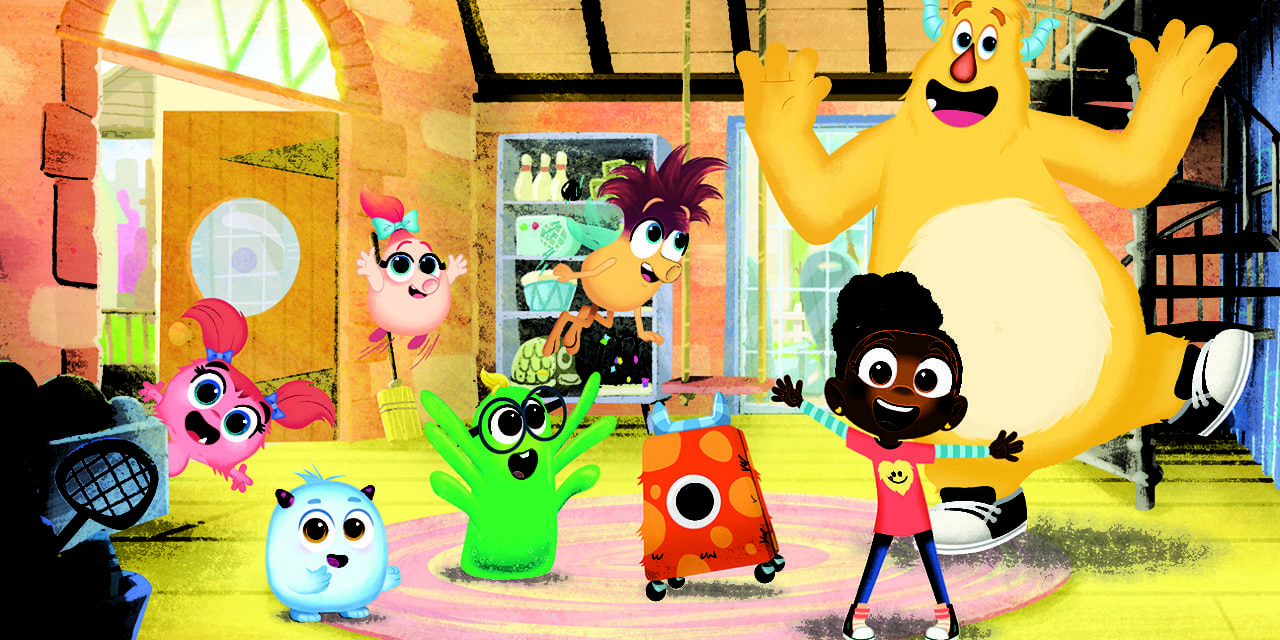 Corus Entertainment's Nelvana, together with Sesame Workshop, have announced that the first season of the award-winning animated series Esme & Roy has been picked up by Discovery Kids in Latin America. Distributed by Nelvana, the 52 x 11 min series was created by TV veterans Dustin Ferrer and Amy Steinberg.
"We are proud to continue to share Esme & Roy with new audiences and empower children to play and learn," said Mellany Masterson, Head of Nelvana Enterprises. "In today's challenging times, lessons in mindfulness, creativity and socio-emotional development are more important than ever. The series entertains children all over the world with these strong universal themes and we are excited to introduce this dynamic monstersitter duo to Discovery Kids Latin America and its young audience."
Nominated for three Daytime Emmy Awards, including Outstanding Preschool Children's Animated Series, the series follows the adventures of Esme and Roy, the best Monstersitters in Monsterdale! They've become experts at using creative games and mindfulness strategies to solve little monsters' big problems. With characters who spark strong emotional connections among preschoolers, Esme and Roy use the power of play to help younger monsters through relatable situations, like trying new foods and feeling scared during loud thunderstorms.
With Season 2 currently in production, Esme & Roy first premiered on Treehouse in Canada and HBO in the U.S. in August 2018 and has since launched on KiKA (Germany), Disney Junior Southeast Asia (covering 15 territories including Malaysia, Singapore, Indonesia, Philippines, Thailand, and Hong Kong), NRK (Norway), SVT (Sweden), YLE (Finland), Minimini (Poland), HOP (Israel), and DKids (Middle East, North Africa). Nelvana holds international distribution rights outside of the U.S.