Co-productions for Tencent Video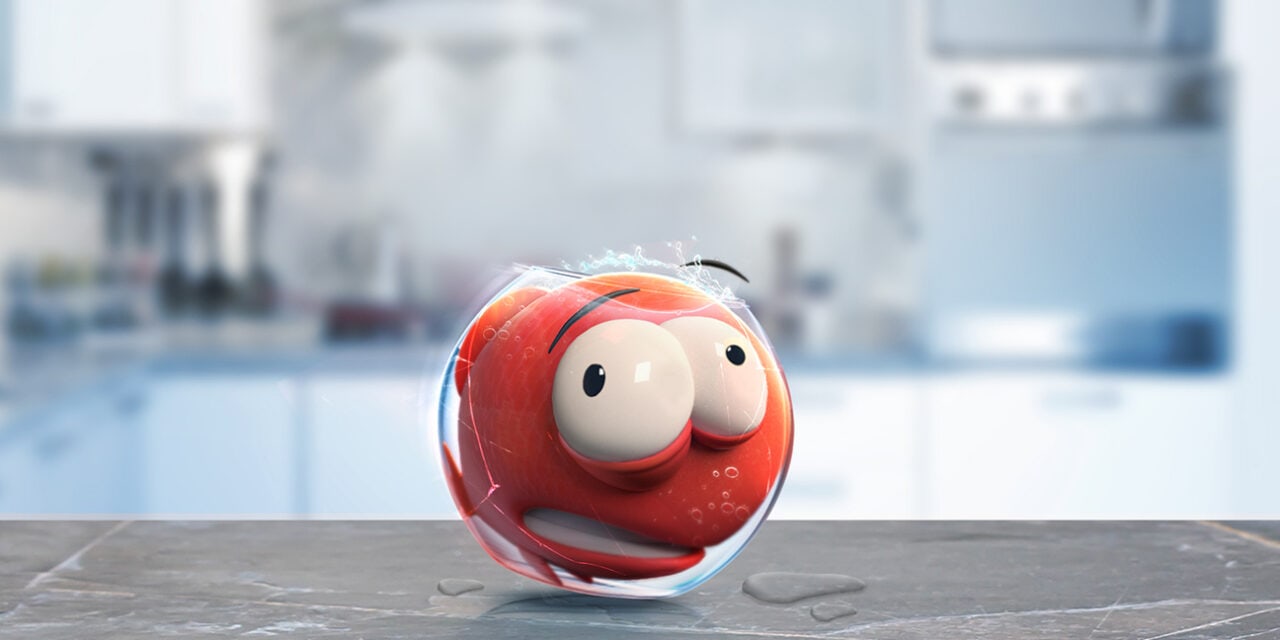 Tencent Video, the leading online video streaming platform in China, today announced that it has agreed co-production deals with leading European studios Zeilt Productions, Sixteen South, and Silvergate Media to develop and produce new kids properties with global appeal. The three deals mark the start of Tencent Video's multi-year strategy to partner with major international studios across Europe in mutually beneficial co-production agreements that will see the children's shows air as originals on Tencent Video's hugely popular kids' platform, Tencent Kids, in China.
The first series to make a splash will be Deep in the Bowl (52 x 5'), a new series aimed at kids aged 8-12 and inspired by the popular French comic books Le Fond du Bocal by Nicolas Poupon. Integrating 3D animation with live action, the show depicts amazing aquariums with a fantastic fishy cast whose experiences mirror those of children's daily lives. Tencent Video is teaming up with Oscar-winning, Luxembourg-based animation studio Zeilt Productions to co-produce the show, which is fully funded (including funding from Film Fund Luxembourg) and already in production. With broadcast expected in 2022, Zeilt and Tencent Video are currently looking for distribution partners for the series.
Laurent Witz, Producer and Academy Award Winner said: "Zeilt Productions' is honoured and proud to co-produce the series Deep in the Bowl with Tencent Video. We are convinced that this first collaboration will be the beginning of a long adventure between our two companies. The combination of our respective strengths will allow us to create an international series of high artistic and technical quality."
BAFTA-winning studio Sixteen South, one of the UK and Ireland's leading creators of original animated content, is passionate about creating quality television for children across the globe. Its success includes: Wildwoods, the #1 watched kids show in Australia, which is also popular in China on digital platforms; ground-breaking mixed media animated series Lily's Driftwood Bay, which currently airs in 125 territories across the world; and 2D animation Claude which airs in every country across Europe, Middle East, Africa and Australia. Sixteen South is working with Tencent Video on a soon-to-be-announced, original new 3D comedy series.
Colin Williams, Founder and Creative Director, Sixteen South, said: "We are delighted to be collaborating with Tencent Video. Their huge popularity in China gives us an exciting opportunity to increase our reach and to create a truly international show that audiences in China and across the globe will take to their hearts."
Creative content and licensing company Silvergate Media has already enjoyed success in China giving it the expert knowledge and understanding to create appealing shows for the market. Its hit shows include Peter Rabbit and Hilda, plus the huge global success Octonauts, which is one of the leading children's IPs in Asia. Silvergate is working on an animated CGI comedy series that will air on Tencent Kids and in the rest of the world on a major SVOD platform in 2022.
Ron Allen, EVP Commercial, Silvergate Media, said: "To partner with such a prestigious media giant as Tencent Video is a fantastic opportunity for us to build on our current success in the Chinese market and develop even more wonderful content for audiences there and worldwide. We look forward to creating some very special shows together."
Selina She, Editor in Chief, Tencent Video Kids Channel, said: "International co-production is an important part of Tencent Kids' strategy. We are delighted to have formed these exciting partnerships with Zeilt Productions, Sixteen South and Silvergate Media and look forward to working with these prestigious companies. We are actively looking for new opportunities to acquire outstanding content and to form partnerships to develop and create high-quality content for both domestic and global audiences. With our deep understanding of the local market and our streaming expertise, we look forward to forming more in-depth partnerships with leading studios, platforms and talent in the future."