Chups Chups Shoopen Collection Hits Asia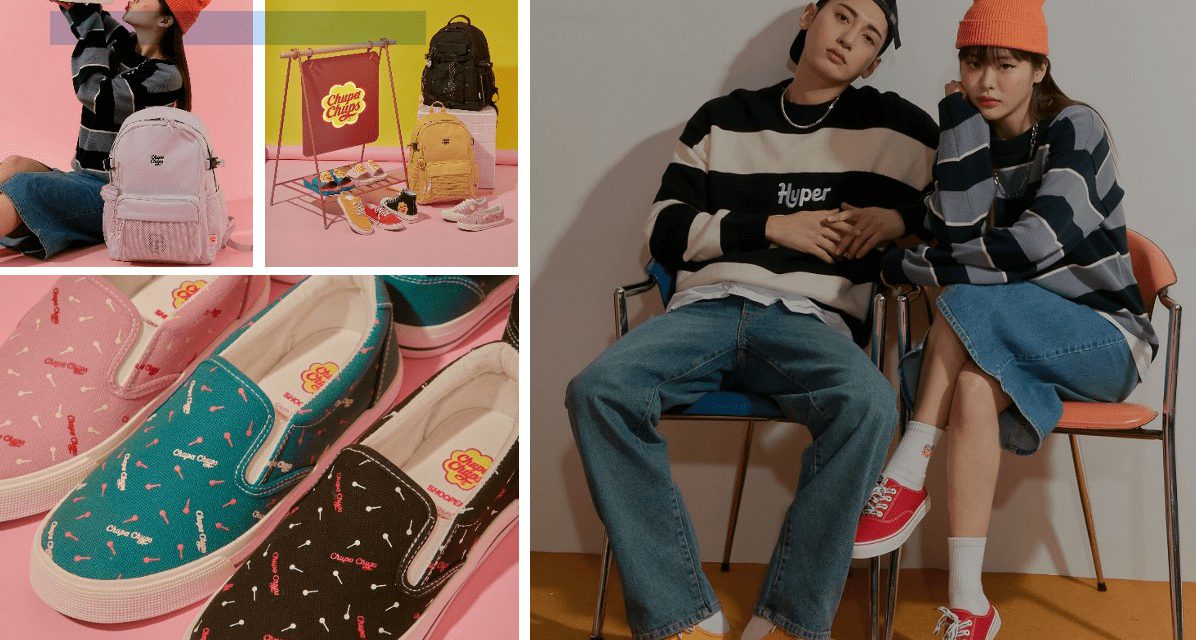 Asia's leading shoes SPA brand Shoopen, operated by E-Land Retail, partnered with the Perfetti van Melle group to get a fun make over with the popular lollipop brand Chupa Chups.
This February the "Shoopen X Chupa Chups Collaboration" was launched in booth Shoopen and Shoopen Kids stores with the concept of "Sweet Next to Sweet".
The amazing collaboration combines Shoopen's basic design with the cheerful Chupa Chups logo on a wide collection of shoes and socks (women's flat & casual shoes, sneakers, flip flops) and colorful and trendy bags (pouches and student backpacks) perfect for all occasions and for the whole family to enjoy together.
The Shoopen X Chupa Chups collaboration is now available at online malls and Shoopen flag ship stores, where discount events and photocalls are being held.
Shoopen said, "We will organise various events to commemorate the launch of 'Shoopen X ChupaChups Collaboration'. We strongly recommend this collaboration which even lets you feel the sweetness of Chupa Chups".
Marta Ballesteros, Area Licensing Manager of Perfetti Van Melle said: " Shoopen has created a vibrant collection of accessories for the whole family with the central theme of the Chupa Chups logo that perfectly captures the fun spirit of our colourful brand."