BuzzFeed Branded Stores Coming to Airports Across USA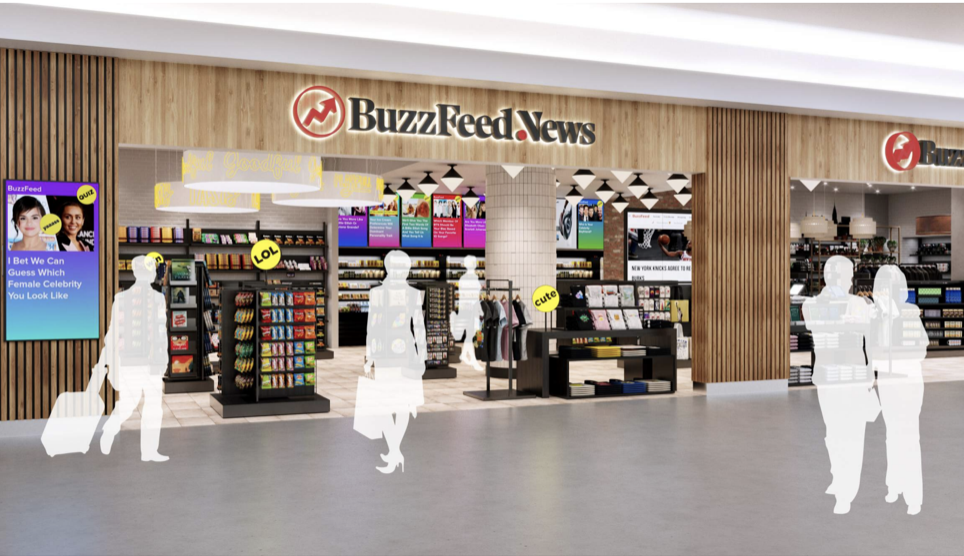 Stellar Partners, Inc. (Stellar) and BuzzFeed, Inc. (BuzzFeed) have announced they are entering into an exclusive agreement to bring premium news convenience stores to airports across the United States. 
Across food, news, pop culture and commerce, BuzzFeed drives conversation and inspires what audiences watch, read, buy, and obsess over next. The dynamic partnership will tap into BuzzFeed's consumer insights to elevate the merchandise strategy.
The first two BuzzFeed stores will open in the spring of 2022 in LaGuardia Airport's (LGA) newly built Terminal C, which will also open this spring.
"We are incredibly proud of this collaboration to develop exciting retail stores that bring the power of BuzzFeed news and entertainment to airports nationwide," said Stellar CEO Padraig Drennan. "Stellar's retail expertise combined with BuzzFeed's trendsetting appeal will help redefine newsstands and convenience for the modern traveler."
"We are thrilled to build a long-term partnership with Stellar and extend the BuzzFeed brand to airports across the country." said SVP of Consumer Products, Melanie Summers. "We'll utilize our data-driven research and insights to give consumers a curated travel experience with the products they want most."
Travelers at LGA will be able to quickly grab travel supplies, snacks, magazines, beauty and lifestyle items, and more while speeding through self-checkout. While travelers are browsing, they will be able to see the latest news and entertainment provided by BuzzFeed on monitors throughout. Stores will also support local businesses and carry products for purchase that will vary by region.
The new LGA news convenience stores and partnership with BuzzFeed, Inc. represent Stellar's vision to introduce new and exciting concepts to airports. These locations will be the latest in Stellar's portfolio of news convenience stores across 21 U.S. airports.