The Streaming Revolution is Here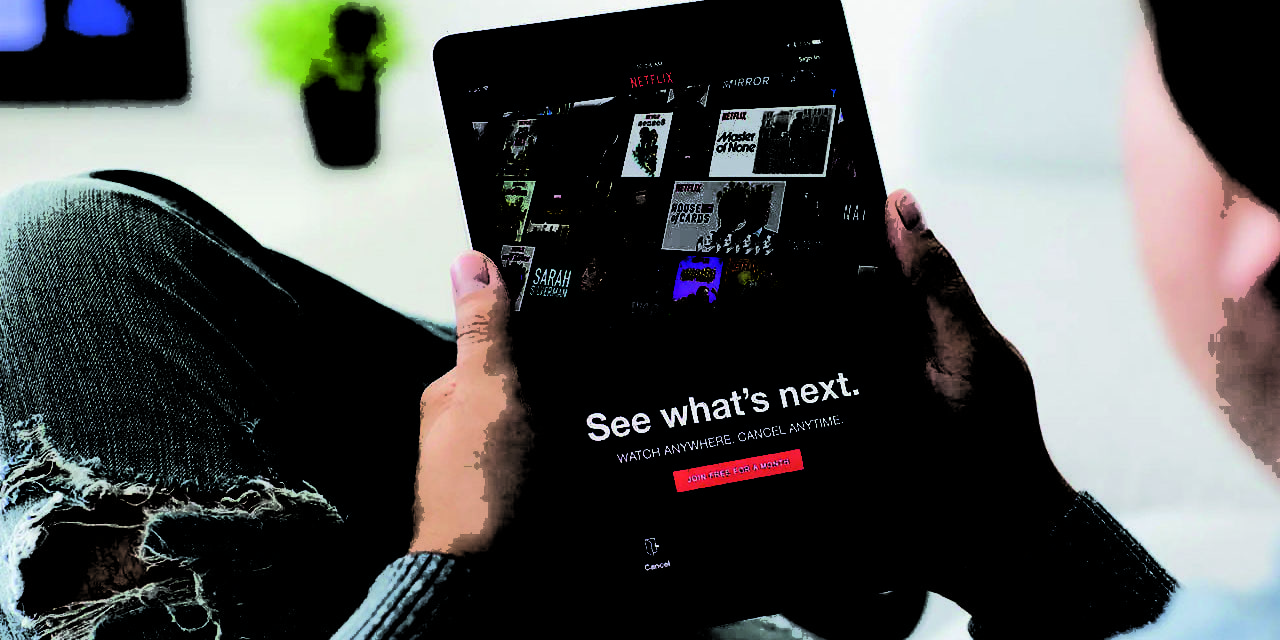 What does it mean for Content and the Licensing Industry
Posing the biggest challenge to Hollywood for several decades, the streaming revolution is in full swing.
Streaming services have been going for some time, of course. YouTube offered one of the most prominent, free platforms to view content and Netflix has been streaming entertainment since 2007. But before this, in 1995, ESPN SportsZone streamed a live radio broadcast of a baseball game between the Seattle Mariners and the New York Yankees to thousands of its subscribers worldwide using cutting-edge technology developed by Progressive Networks. Apple's iTunes began offering select TV shows in 2005 available for download and Amazon Video began in the US in 2006. Hulu, owned by NBC and Fox, was launched, followed by tv.com in 2009, owned by CBS. Digital media players also began to become available to the public during this time. The first generation Apple TV was released in 2007 and in 2008 the first generation Roku streaming device was announced
It seems like another world when people used to flock to their local Blockbuster to rent a couple of videos for a Saturday night of viewing entertainment – but it really isn't that long ago that regular television consisted of just a few channels, before paid subscriptions such as cable and satellite options came to the marketplace. Streaming, some could argue, was the next natural step in progression towards immersive, consumer-led entertainment.
This has lead to what are being called the 'streaming wars'. The launch of Disney+ at the end of 2019 in the States heralded a new dawn for content viewing. Streaming is not new news but Disney's new platform is an important statement on a global scale. Millions of people have signed up for a subscription, and the platform launches in many European countries early this year.
The biggest players in the streaming game – AppleTV+, Amazon Prime, Netflix, Hulu, NowTV, HBO Now – have recently been joined by Britbox and Peacock (NBC Universal) – but there are hundreds of streaming channels available. PlayStation Vue, FuboTV, AT&T WatchTV, plus the myriad sports channels such as NBA League Pass, WWE Network, etc. iPlayer, in the UK, streams BBC content and all the channels followed suit with ITV Hub, Four On Demand and so on. In fact most countries have their own, if not several, streaming platforms. There's Forest TV in Nigeria, Hotstar in India, Televisa in Mexico launched its streaming service in 2006. There are hundreds and hundreds around the globe – and more than ever are offering their own original content.
When Netflix first debuted its original content – beginning with House of Cards – this was the beginning of a shake up for the licensing industry. This was new. And what was more, for those wanting to procure licensing deals with the media giant, they were at something of a loss when Netflix did not release viewer statistics. It dawned the new era of on-demand content for everyone, advert-free and at a relatively small cost.
Others swiftly followed suit – the cost of a SVOD subscription was negligible compared to some of the cable or satellite prices. All costing roughly between $7-$15 per month, this small price seemed laughable when one looked at the sheer volume of TV shows and movies that were accessible.
And it still is a small price to pay – if you have one subscription. However, if one show you want desperately to watch is on Netflix and another, let's use Game of Thrones for an example, is on another platform, well, then you have two subscriptions. Then you might also want a live sports option, or two, or three, depending on how many different sports you want to watch.
You might be a horror aficionado so it's also a Shudder subscription for you. Rapidly, the cost of these streaming services for one household is adding up, and according to the Hollywood Reporter, when surveyed 59% of Americans would not be willing to pay more than $20 a month for streaming services, while 75% say they won't pay more than $30.
The complication of jumping around from platform to platform on various devices is a world away from idly surfing the three or four television channels that used to be available.
But is there too much choice? I suspect we've all been there. Scrolling through Netflix and finding 'nothing to watch' – despite there being hundreds and hundreds of series and movies at the touch of a button. Are we becoming washed out by too much content on too many platforms?
Indifference towards entertainment and content is real, and the days of 'event television' are largely gone. No longer will viewers have to wait to see 'whodunnit', such as when the world waited with baited breath to see who shot JR in Dallas or where the island went in Lost.
Live news, of course, is a different matter. Around a fifth of the world's population tuned in in 1969 to see man take his first steps on the moon. Muhammad Ali drew record audiences for his rumble in the jungle with George Foreman. Up to one billion watched Roger Waters' concert to commemorate the fall of the Berlin Wall. Princess Diana's funeral was watched around the globe, and many would state that 9/11 was really the first news event that unfolded, in real time, on television screens around the world.
People will always tune in for the important stuff.
The problem for the entertainment, and thus, the licensing industry, comes with these streaming wars. Some think that a 'full-circle' approach will happen, with more streaming platforms turning to advertising revenue (something that attracted SVOD subscribers in the first place was ad-free content) and eventually, there will be agreements between many of the providers, so more content will available on less streaming platforms.
Indeed, Discovery Inc. president and CEO David Zaslav told Citi 2020 Global TMT West Conference in Las Vegas of his prediction that in the future, few platforms will survive, and there will be mergers and acquisitions to ensure that content, so precious and valuable, does not become stretched too thin.