BoBoiBoy Going Big in Turkey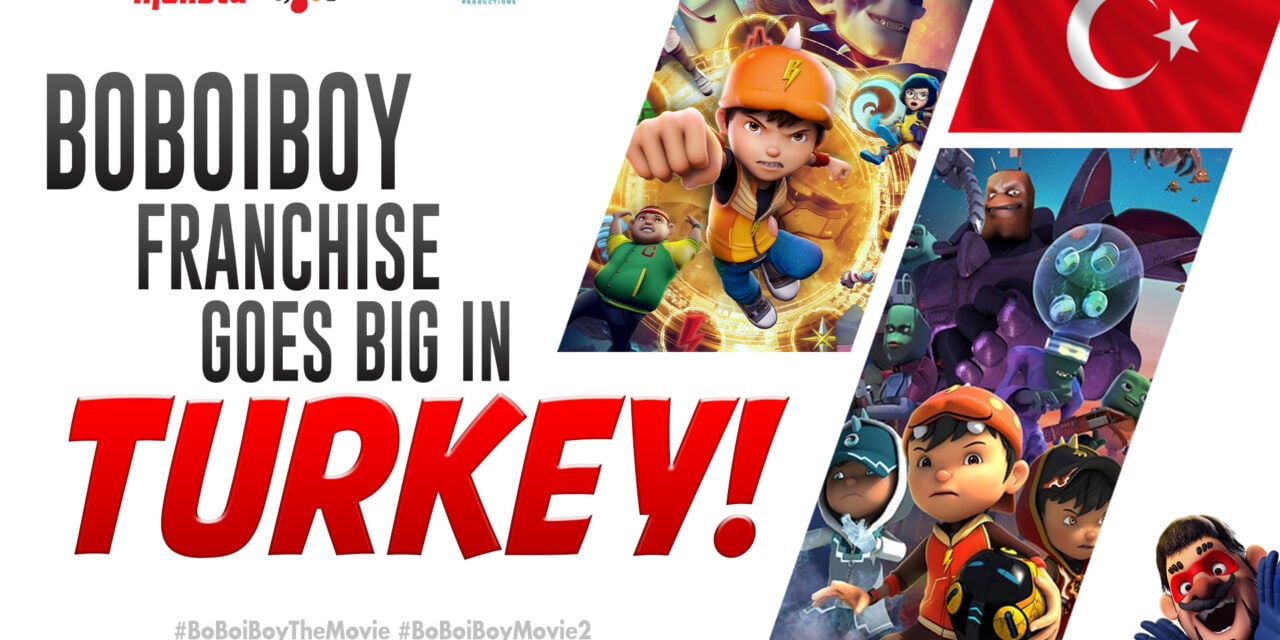 Malaysian animated superhero franchise BoBoiBoy is set to wow audiences in cinemas all over Turkey with the theatrical releases of two record-breaking movies later this year. Monsta, the studio behind BoBoiBoy, will be collaborating with local distributor CJ Entertainment Turkey and Two Productions to bring BoBoiBoy: The Movie to cinemas this September, followed shortly by its sequel BoBoiBoy Movie 2.
But Monsta is not stopping there, as the studio is also in talks to bring all 76 episodes of their popular BoBoiBoy and BoBoiBoy Galaxy series into living rooms all across Turkey. The movies and the series will be fully voiced in the Turkish language to add a dash of local flavour and allow the audience to better connect with their favourite on-screen superheroes.
The groundbreaking BoBoiBoy franchise has already successfully penetrated entertainment markets in more than 70 countries in South East Asia, India, and MENA (Middle East and North Africa), and Turkey may be the franchise's next step towards further expansion into neighbouring regions.
Monsta is committed to spearheading the export of high-quality Malaysian animation and hopes that by bringing the BoBoiBoy franchise into Turkey, millions of new viewers will be able to enjoy BoBoiBoy's blend of action, comedy, and family-friendly entertainment.