BOAT ROCKER'S 'THE NEXT STEP' DANCES ON FOR SEASON 9 AS 10TH ANNIVERSARY APPROACHES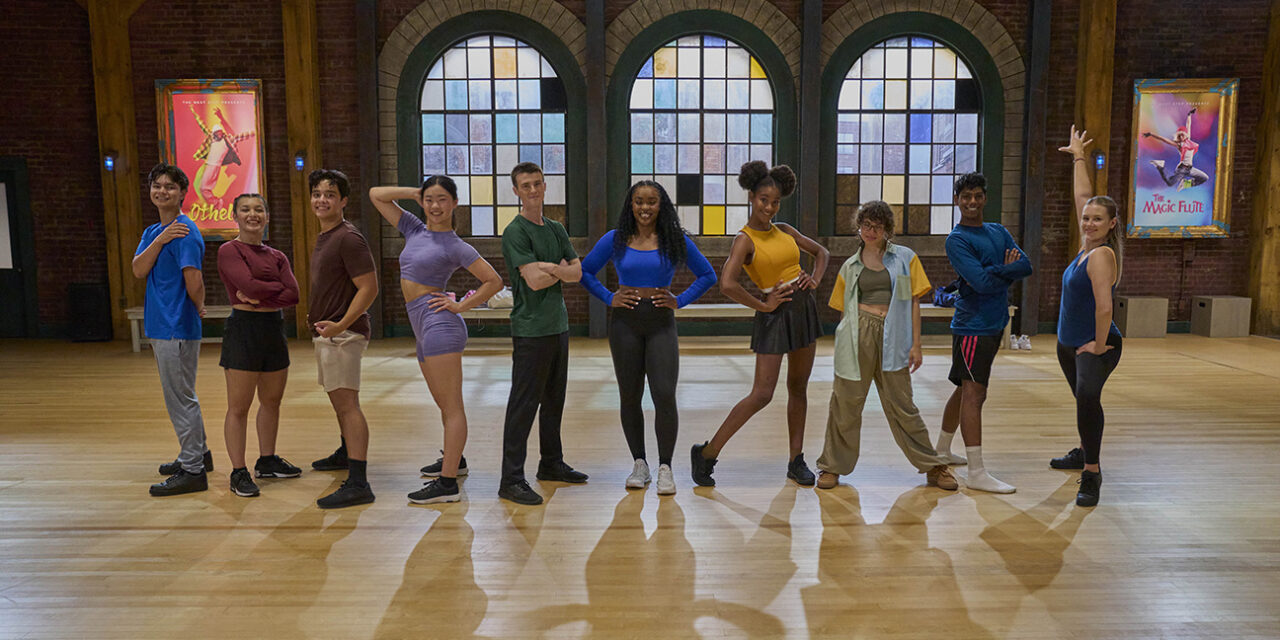 Boat Rocker, an independent have announced that its live action kids & family series, The Next Step is strutting back for season 9 after being commissioned by CBBC/BBC iPlayer. Currently in production, the ninth season of the series is set to premiere on CBBC and BBC iPlayer in early 2024 to coincide with the celebration of The Next Step's 10-year anniversary of airing in the UK.
The Next Step is the UK's best-loved reality dance drama for tweens – chronicling the trials, tribulations and triumphs of A-Troupe, a group of dancers at The Next Step dance studio. Consistently one of the most requested CBBC shows on iPlayer since its launch in 2014, The Next Step is also broadcast globally in more than 120 countries worldwide.
Featuring more breathtaking and spectacular dance alongside ongoing drama, conflict, tears and consequences that could tear the team apart, season 9 sees A-Troupe – now 'Nationals' champions – working towards a showdown against the world's best dance troupes at a spectacular 'Internationals' competition. Facing not only their own personal challenges, but also an external force trying to shape them into something they're not, The Next Step dancers find the stakes are raised as dancers, as friends, as romantic partners and, most importantly, as teammates. To succeed, they must find their way back to the love of dance over everything, discover their authentic selves and learn that embracing what makes them unique as individuals will make them stronger as a team and help them overcome any obstacle – on and off the dance floor.
Jon Rutherford, President, Global Rights, Franchise & Content Strategy, Boat Rocker Studios, said: "The Next Step is a powerhouse brand with a unique and energetic blend of drama and dance. Its continuing global success is due to its compelling stories of friendship, relationships, rivalries and teamwork which really resonate with fans, along with its amazing choreography and dynamic dancing. We're very excited to celebrate its 10th anniversary with our dedicated broadcast partners globally."
Nick Nantell, EVP, Head of Scripted Creative, Boat Rocker Studios, added: "We're delighted to celebrate a decade of drama – both on and off the dance floor. We're hard at work on series 9, which is set to be a blast. We're so grateful for the continued success of this globally renowned series, which is a testament to the incredibly talented teams who work so hard, behind and in front of camera. I'm thrilled to say that the show feels as fresh and relevant today as when it started 10 years ago."
To mark and celebrate the series' 10th anniversary milestone, Boat Rocker is currently planning an exciting program of activities for 2024.
The Next Step was created by Frank van Keeken (Lost and Found Music Studios, Wingin' It) and is executive produced by Ivan Schneeberg and David Fortier (Being Erica, Lost and Found Music Studios), Shaleen Sangha (Chuck's Choice, Make it Pop,), Jon Rutherford (Dino Ranch, Amber Brown) and Nick Nantell (American Rust, 8-Bit Christmas). Amy Cole (The Next Step, Odd Squad) and Romeo Candido (Son of a Critch, Topline) serve as showrunners and executive producers of the show. For CBBC, Sarah Muller is Senior Head of Children's Commissioning 7+ and Aubrey Clarke is Commissioning Executive 7+.
The Next Step is produced by Boat Rocker, with the participation of the Shaw Rocket Fund and the Canada Media Fund (CMF), and distributed globally by Boat Rocker and BBC Studios.
Boat Rocker manages the global franchise development and consumer products for The Next Step.