Crayola Detrola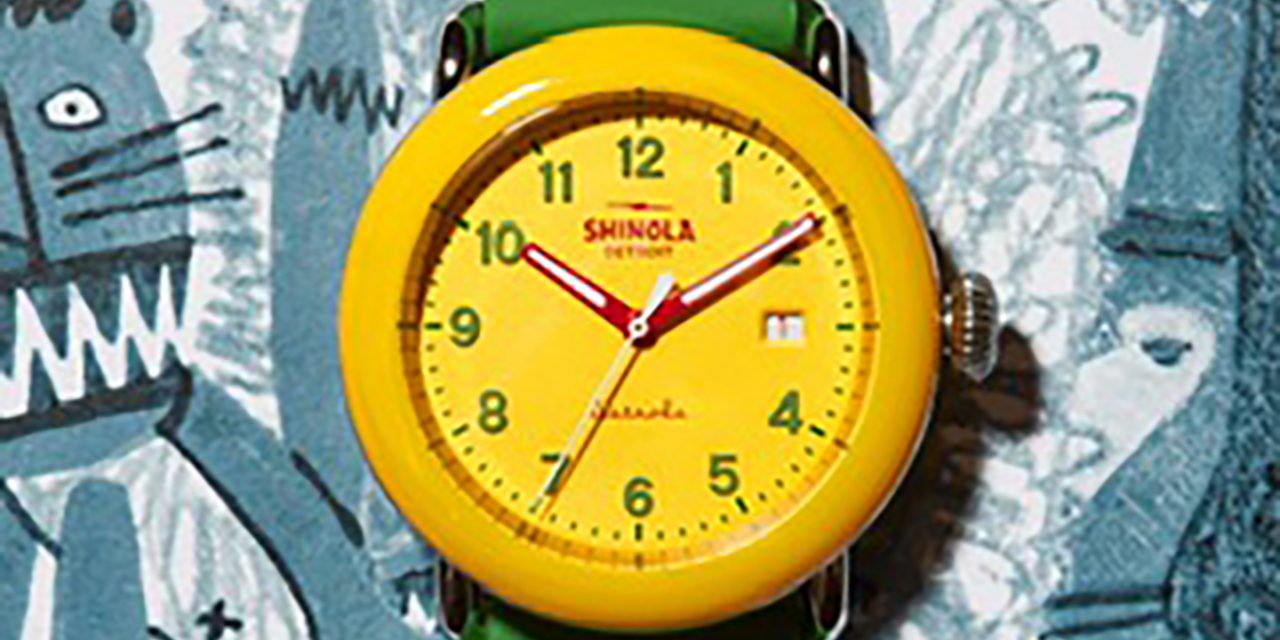 The first box of Crayola crayons rolled off the assembly line in 1903. Since then, adults and children alike have had the ability to express all that inspires them. Meet the 38mm Crayola Detrola:
Perfectly proportioned and as vibrant as a box of 64 colors, this Crayola-inspired timepiece is a tribute to unleashing the creativity in all of us—and is the tool we still grab when inspiration strikes.
With the yellow case and dial, green strap and indices, and red details, it's instantly recognizable as the young creator's toolbox. And because of its strong stainless-steel core, durable TR90 resin case, and hand-assembled movement, the Crayola Detrola is built for a lifetime of creativity.
The packaging for the Crayola Detrola is as unique and fun as the style it represents. Created by Detroit-based artist Tony Whlgn and his son Cain, it perfectly accompanies this limited-edition timepiece. Tony's signature style is brought to life through classic Crayola crayons.
"We are so excited to collaborate with Crayola again after the success of our partnership on the celebration of Silly Putty's 71st anniversary in March," said Shannon Washburn, CEO of Shinola. "We are finding our customer is gravitating towards color and familiarity, and Crayola is no doubt the perfect partner to bring out the joy of childhood in all of us."
The Crayola watch is the latest launch from Detrola, The Official Watch of Something™. Detrola arrives at the intersection of quality, Shinola craftsmanship, and youthful design. Striking the perfect balance between strength and style, each watch adds its own personality to the mix through vibrant colorways and fun packaging. These highly-collectible watches aim toward the young style-seekers that love to express themselves with accessories.
"We are thrilled to launch a second commemorative watch with American-born brand, Shinola" says Warren Schorr, Vice President of Business Development & Global Licensing, Crayola, "At Crayola we strive to help parents and teachers raise creatively-alive kids, this iconic colorful watch will remind each consumer that creativity has no age limit and expression lives in the heart of everyone!"