Bluey's first DVD to hit shelves in the UK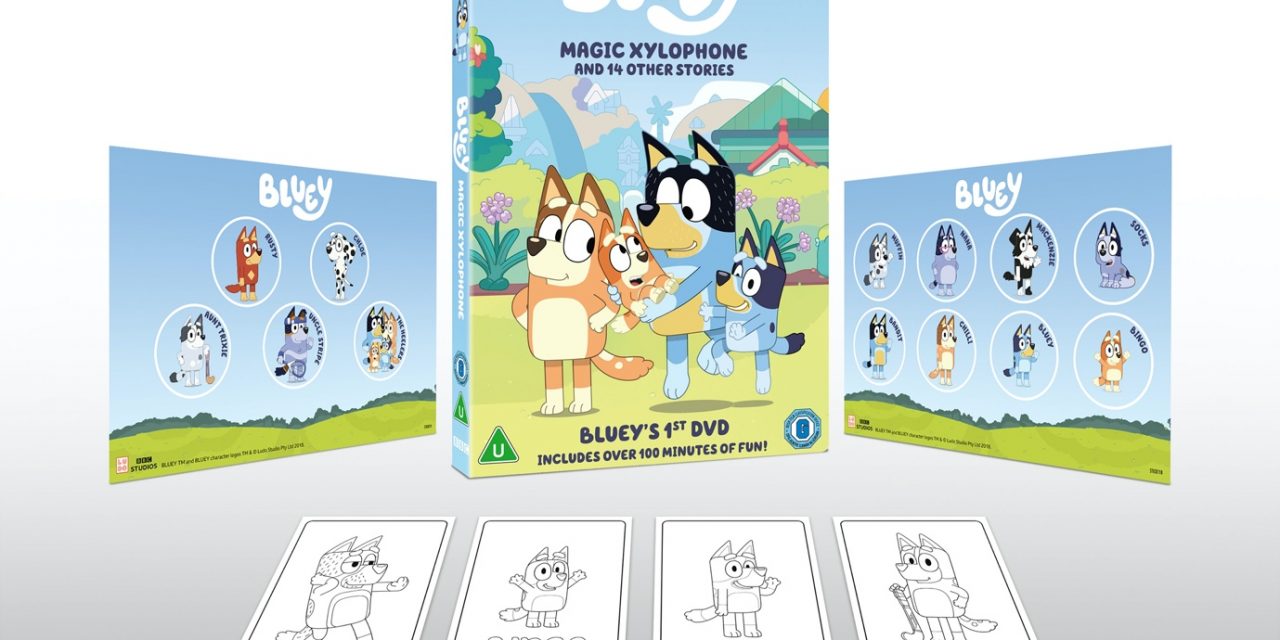 Award-winning global hit animation Bluey will be available on DVD for the first time in the UK from 25 October in stores and online, just in time for Christmas.
The DVD titled 'Magic Xylophone and 14 other stories' is available to pre-order now and includes over 100 minutes of fun! It features 15 episodes from series one plus the Bluey Opening Title Sequence and comes with colouring in postcards and a sticker sheet.
The series follows Bluey, a six-year-old Blue Heeler dog who loves to play and turn everyday family life into extraordinary adventures that unfold in unpredictable and hilarious ways, bringing her family, friends and community into her world of fun.