Bluey Returns with Cameo from Hollywood star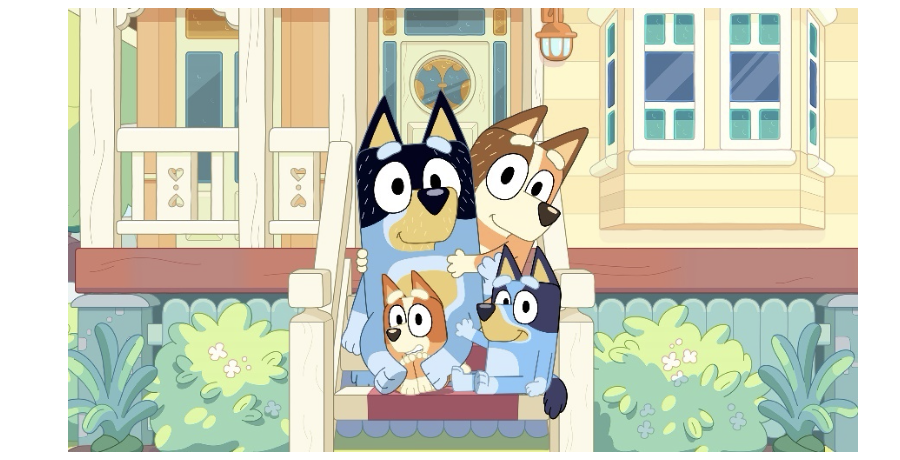 BBC Studios Kids & Family shares that Series 3 of the much-loved Emmy® and BAFTA award-winning animated series Bluey will make its UK free-to-air premiere on CBeebies and BBC iPlayer from Monday 27th November.
CBeebies will air the first ten episodes of Series 3 including 'Bedroom', 'Promises' and 'Omelette', with more episodes from Series 3 still to come. This set also features a cameo from Hollywood actress and well-known Bluey fan, Eva Mendes (Hitch), who voices a yoga instructor in 'Born Yesterday'.
Series 3 builds on the first two series with new friends and locations. The new-to-CBeebies episodes include a range of humorous – and sometimes poignant – stories based around family life in the Heeler's home.
"CBeebies viewers have been eagerly anticipating more episodes of Bluey so we are delighted to bring them some more content to enjoy," said Henrietta Hurford-Jones, Commissioner & Executive Producer of Bluey for BBC Studios Kids & Family.
"Bluey is a global hit, with a rapidly growing fanbase in the UK. We are absolutely thrilled that so many families up and down the country have welcomed the Heelers so warmly into their living rooms and their hearts."
Bluey Series 1 and 2 are currently available on BBC iPlayer and have been a huge hit with UK fans. Episodes of Bluey have been streamed more than 363 million times on BBC iPlayer since its launch on the platform in April 2021.
Bluey is created and written by Joe Brumm and produced by the multiple Emmy® Award-winning Ludo Studio for the Australian Broadcasting Corporation and BBC Studios Kids & Family.
Bluey is a loveable, inexhaustible, Blue Heeler dog, who lives with her Mum, Dad and her little sister, Bingo. Bluey uses her limitless energy to play games that unfold in unpredictable and hilarious ways, bringing her family and the whole neighbourhood into her world of fun.
Bluey showcases the joyful simplicity that can be found in families turning everyday events like going to the shops or visiting the doctor into unique adventures, bringing to life how children learn and grow through play.
BBC Studios Kids & Family also has a global broadcast deal for Bluey with Disney for all territories outside of Australia, New Zealand and China. An extra-long episode of the global TV hit show called 'The Sign', which is 28 minutes long, will premiere globally next year.