Blippi at the Riyadh Toy Festival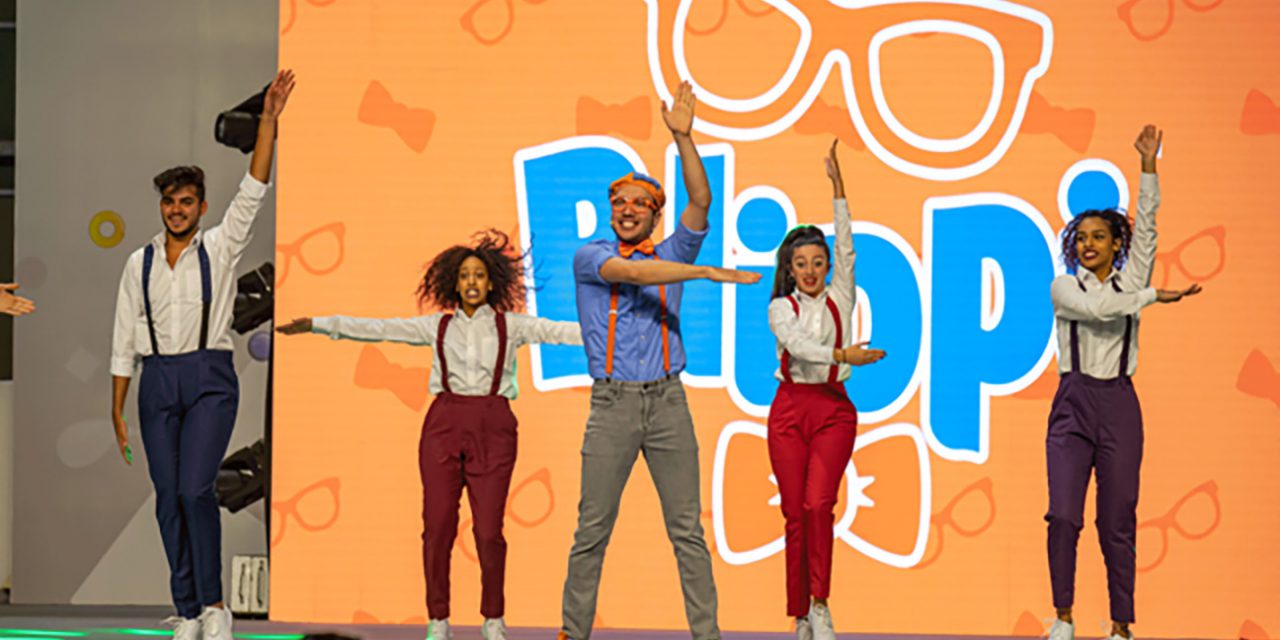 Riyadh Toy Festival kicked off its exclusive live shows with Blippi, the edutainment toddlers' show, as it visited Saudi Arabia for the first-time during Riyadh Season, and performed live on stage, from the 12th to the 14th of November, at Riyadh Front.
Celebrating music and its positive impact on kids' intelligence and emotional development, Blippi and his crew had performed a list of his most famous and loved songs ever, including the excavator song, which has surpassed 89 million views on Blippi's official YouTube channel that has over 14 million subscribers.
Additionally, the ever-curious man with his unique looks performed his special Blippi Dance, and sang educational songs that helped the little ones add new words to their vocabulary.
The show was performed twice a day, giving the chance to as many visitors to attend at their ease.
Commenting on this achievement, Ahmad Weiss, The General Manager of Spacetoon Event, said that: "We're thrilled to be the ones who made the kids' dream of meeting their favorite character Blippi come true."
"We were delighted to bring our much-loved character Blippi to Saudi Arabia and we were taken back by the amazing response from the fans. We hope to come back to the region in the future and to continue to work with our partners, Spacetoon to get more products into stores to meet our fan demand" said Adam Steel, International Licensing at Moonbug Entertainment.
Blippi live show is a joyful reminder about the importance of entertainment as a means of education for little kids, in addition to its impact in boosting their curiosity and love for exploring and learning.
Visitors of Riyadh Toy Festival, and attendees of Blippi live show have also had joyful time in a Blippi branded activity corner, where kids wondered, learned, and explored new concepts, in addition to being able to purchase Blippi products on site.
In a related context, Spacetoon has recently announced bringing Blippi's content to MENA, localized and dubbed into Arabic, to be screened across Spacetoon TV channel, Spacetoon YouTube channel, and Spacetoon GO online streaming service.