BLE unveils first LBE themed keynote session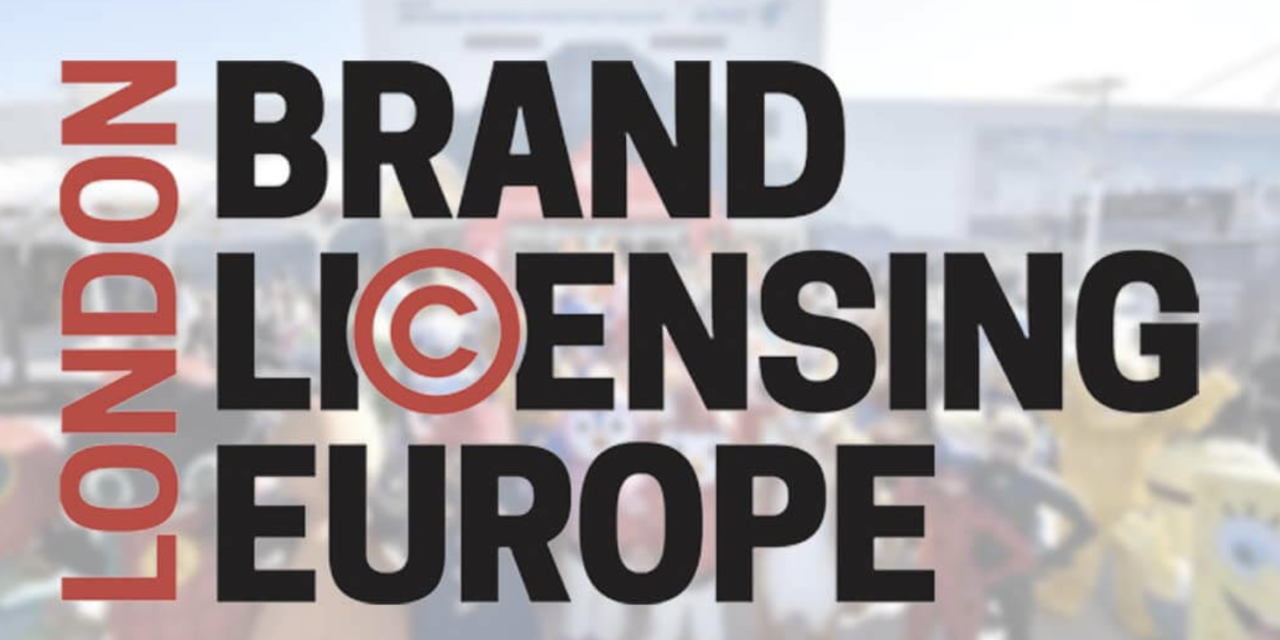 Brand Licensing Europe (BLE) has unveiled its first LBE (location-based experiences) themed keynote session for 2023, plus a first look at 'what's on' throughout the rest of the show, which takes place Wednesday 4th – Friday 6th October at ExCeL, London. Free visitor registration is now open.
Hasbro's Vice President of LBE, Matt Proulx, and David Hutchinson, CEO, The Path Entertainment Group, will take to the stage from 12:30 – 13:15 on Wednesday 4th October to co-present 'Passing GO: Bringing the world's #1 board game to life'.
They will be talking about the hugely popular MONOPOLY LIFESIZED experience: an immersive, 4-D physical version of the world's favourite family game brand played on a 15m x 15m MONOPOLY board. MONOPOLY LIFESIZED opened in the heart of London in August 2021 and has since welcomed over 150,000 visitors.
Matt and David will jointly explore the creative pursuit and problem-solving that was required to turn MONOPOLY LIFESIZED into one of the most talked-about activations on the experience market today.
"The LBE industry is booming in London, and I'm thrilled BLE has focused on this growing industry for this year's content programme," said David Hutchinson, CEO, The Path Entertainment Group. "I'm really excited to be able to share our journey with one of the world's most iconic board games, alongside our partner Matt Proulx at Hasbro and explore the journey of creating a new LBE concept."
"At Hasbro, our mission is to entertain and connect generations of fans through the wonder of storytelling and exhilaration of play, and there may be no better business that exemplifies this than LBE. In working with valued partners who are experts in the experiential space, like The Path Entertainment Group, we can invite our fans to truly step into the worlds of their favourite brands and characters," said Matt Proulx, Vice President of LBE at Hasbro.
"We were able to translate the world's favourite family game brand into an award-winning, multi-location LBE experience – MONOPOLY LIFESIZED – by staying true to the iconic gameplay that attracts more than one billion players worldwide while optimizing the elements that would work best in a live format. Close collaboration and strategic planning were paramount to our success, so we hope to share learnings and insight into our creative process to help inspire our peers and partners as we move the industry forward together."
BLE event director Ella Haynes adds: "It's an absolute honour to welcome Matt and David to the BLE keynote stage and present the first of our two LBE-themed keynotes. We visited MONOPOLY LIFESIZED as a team when it first opened, so we know first-hand just how brilliant it is – we loved every second – so I can't wait to hear what happened behind-the-scenes to make this experience a reality. I have no doubt this session will be incredibly busy, so I'd advise everyone looking for LBE tips and trends to register now and arrive at the theatre early!"
What's on at BLE 2023 – events to lock in your calendar now.
The BLE team has also released a first look at what's on throughout the show's three days, including its educational programme and first social dates for visitors' calendars:
License Global Theatre
The trends defining brand licensing, extensions and collaborations (all sessions free to attend)
Wednesday 4 October 2023
09.15-09.45: Orientation Session & Licensing 101. A must-attend for new attendees flying solo or previous attendees eager to see what is new this year. You will also hear from experienced industry veterans on how to make the most of the event and be prepared for anything!
09.45-10.00: Brand Licensing Europe Tour. Visitors can join members of the BLE team to tour the show floor, discover the must-attend activations and know where to go or who to ask for help or advice.
10.00-10.30: State of the Nation: The Licensing Landscape of 2024. License Global takes a deep dive into the latest trends, spotlights the strategies brands, agents and licensees are adopting for 2024 and the collaborations defining the future of licensing.
11.45-12.15: Couture Culture: How to Curate Impactful Fashion Collaborations

12.30-13.15: KEYNOTE: Passing GO: Bringing the World's #1 Board Game to Life
14.00-14.30: Location Based Entertainment Trends
15.30-16.00: What's the State of Play in Sports Licensing? A look at the sports licensing landscape and what led to sports becoming the fourth largest licensing category.
———————————————————————————————————————
Thursday 5 October 2023
09.15-09.45: Orientation Session & Licensing 101
10.00-10.30: Why Gaming is Taking Over the World.
11.00-11.45: Story Board: Why Europe is an Exciting Market of Animation, IP and Storytelling. From Lithuania to the Ukraine and beyond, the European region is emerging as a new hub for smash hit intellectual animation properties.
12.00-12.45: KEYNOTE To be announced soon.
13.00-13.00: Drawing on the Power and Potential of the Anime Market. Anime is no longer a genre but a powerhouse of storytelling and engagement. Hear why from a panel of Anime experts, collectible manufacturers and platform giants.
14.00-14.45: LBE: How to Master the Experience Economy. Location-based Entertainment has created a new layer of engagement for fans and families worldwide, but how can brands navigate the market, find the right format to maintain authenticity and work with best-in-class partners?
15.00-15.30: Navigating the Food Aisle. Three of Europe's biggest licensing agents will dive into some of the most successful food and beverage deals, partnerships and collaborations in the past 12 months.
———————————————————————————————————————

Friday 6 October 2023

BLE & License Global's Day of Purpose
From social responsibility to sustainability and brand ethics, day three of Brand Licensing Europe – in partnership with Products of Change – is a platform for change and a catalyst for good. Dedicated to purpose, this is a day of sessions that invites brands to open-source their expertise, stumbles and breakthroughs as they navigate an ever-changing landscape. Sessions will be announced shortly.

———————————————————————————————————————
Other events to note:

Wednesday 4 October 2023
11.30-12.00: Character Parade
17.00-19.00: BLE Opening Night Drinks – all attendees and exhibitors are invited to attend opening night drinks served from all four of the cafes and bars on the show floor.
19.30 till late: 'Soho Nights' Licensing International BLE Opening Night Party – join Licensing International for an evening of networking and fun at 100 Wardour Street in central London, just five stops from ExCeL on the Elizabeth line.
Thursday 5 October 2023
11.30-12.00: Character Parade