Record year and CEO change: Spread Group continues to grow; Harry Potter and Black Lives Matter Drive Demand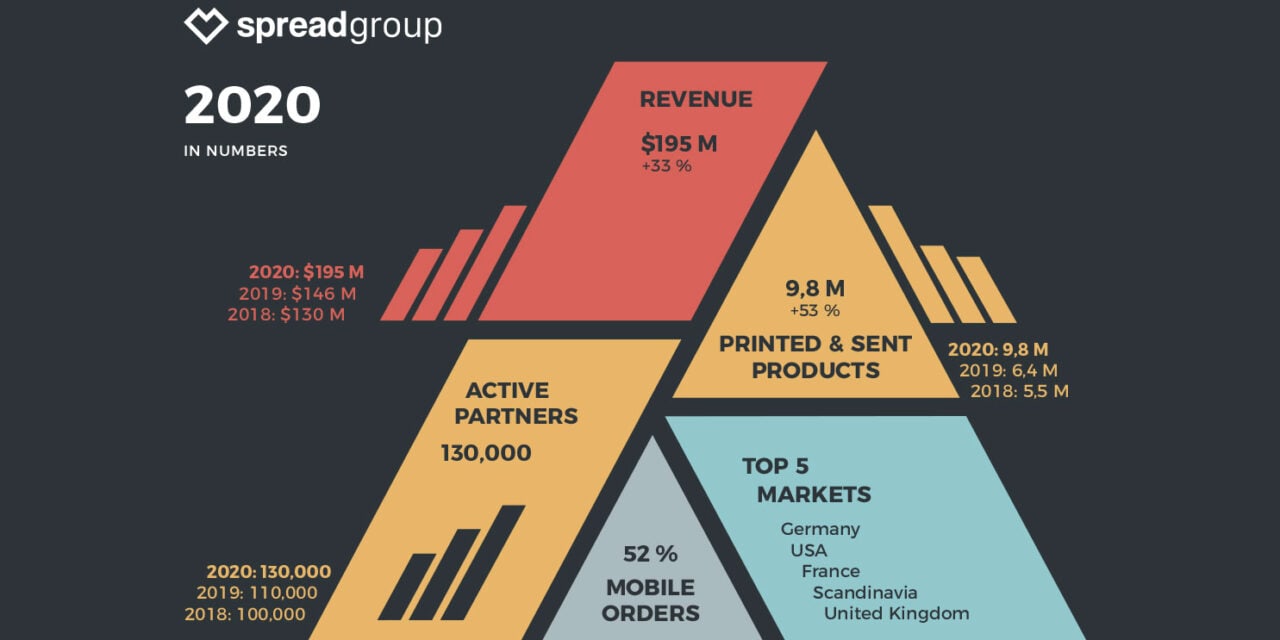 The 2020 financial year was a record year for print-on-demand provider, which Spread Group continued its profitable growth course in the year of its coming of age – it was founded 18 years ago under the name Spreadshirt. The figures for 2020 show revenues of $195 million, representing growth of 33 percent on the previous year. A total of 9.8 million products were printed and shipped to customers in over 170 countries. With these annual results, outgoing CEO Philip Rooke hands over the baton to Dr. Julian de Grahl, who will take over management of the group on 1 April.
"Nobody would have thought it possible to end the year with record sales and profits in the spring of 2020, when the corona virus pandemic overshadowed everything. Thanks to our great team and flexibility as an organization, we were able to adapt our business to the new circumstances. We introduced new products in a very short time and adapted our offer to the target groups and their demand. As a result, we were able to benefit greatly from last year's e-commerce boom. We close 2020 as probably the healthiest company in our industry," summarises Philip Rooke, CEO of Spread Group.
Growth drivers: individual orders, stickers and YouTube integration
The drivers of success were individual and gift orders at Spreadshirt Marketplaces, Spreadshop and SPOD. Spreadshirt Marketplaces alone achieved year-on-year revenue growth of over 65 percent. In addition to numerous licensed designs, such as "Harry Potter" designs relating to current social and political events, such as "Black Lives Matter," were high in demand on the marketplaces. In addition, there was a sales boom in stickers after their platform-wide launch in the second half of the year. 
In the Spreadshop division, the shops of social media influencers and activists such as "Reclaim your Power" or "1 Billion Rising" were particularly popular. Another driver has been Spreadshop's integration with YouTube, which was concluded at the end of the year. It sets new standards in merchandising sales. Through Spreadshop's integration with YouTube, creators can design their fan merchandise on the industry's largest assortment (130+ products) and offer it directly under their videos and in their YouTube store tab. 
Change at the top of the company
Philip Rooke had already announced last year that he wanted to take on new professional challenges after a good ten years at the helm of Spread Group. His successor was already announced in December.
Dr. Julian de Grahl brings with him almost 20 years of experience in the internet industry and listed companies. He has been Managing Director at CTS EVENTIM since 2012, and was previously Managing Director at amiando (now XING Events) and Vice President Vertical Business at XING AG (now New Work SE). Dr. Julian de Grahl studied law and economics (business administration) in Hamburg and Cape Town and earned his doctorate at the University of Hamburg.