BLE First-Timer: Wendy Morrison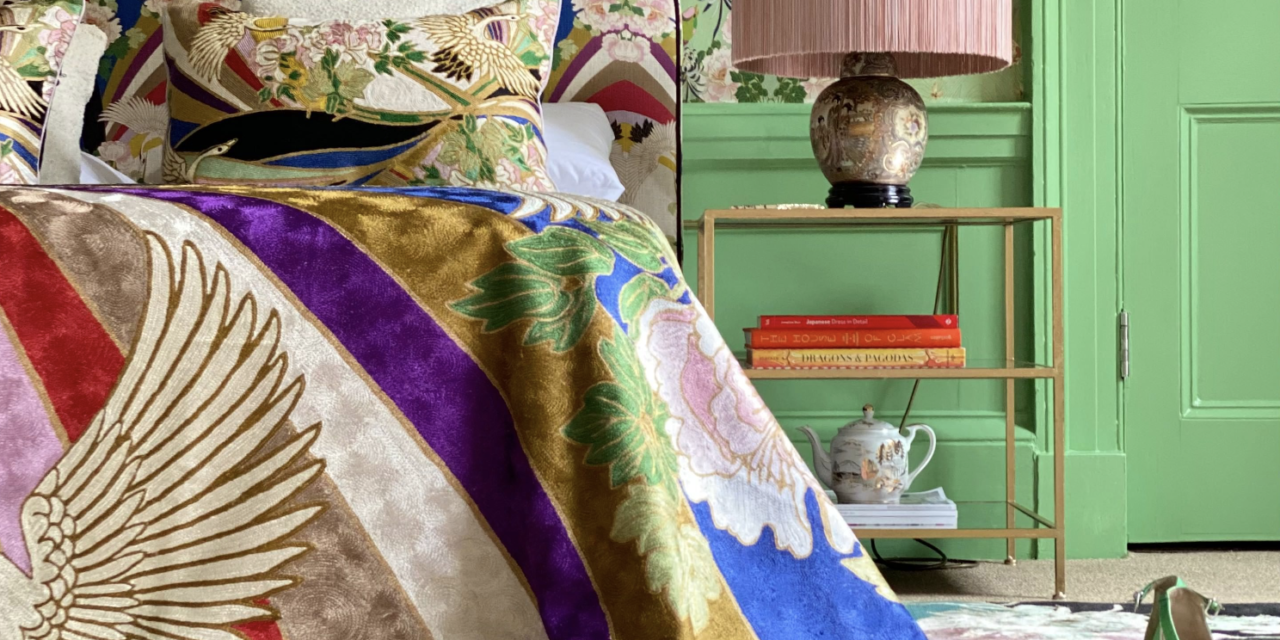 Wendy Morrison founded Wendy Morrison in 2004 and they are exhibiting at Brand Licensing Europe for the very first time this year. BLE takes place 4-6 October and retailers and manufacturers are invited to attend for free by registering at www.brandlicensing.eu
Who are you and how does your business fit into the licensing eco-system?
Wendy Morrison Design is known for creating extraordinary rugs, wonder walls and fabulous fabrics inspired by the beauty of nature. Craftsmanship and storytelling really are the heart of everything that we do. With an outward-looking approach and curious nature, Wendy's designs take inspiration from an eclectic range of sources – Oriental symbolism, chinoiserie, art history and colour, in particular the way colour can evoke feelings and emotions as well as nature and its connections to life and the wider world; Mother Earth has always been bountiful with her sources of inspiration found in the magic of her flora and fauna.
Wendy's designs breathe new life into the age-old tradition of storytelling in rug making. Collaborating with inspiring artisans, learning and observing old skills, sitting them alongside new ideas puts passion and craftsmanship at the centre of every project. We have a global customer base and over the years have built up a wonderful community of followers on social media (we currently have 155k followers on Instagram). We are currently looking for brands and licensing partners to use our designs across a range of product types.
What are the biggest challenges and opportunities facing the licensing industry right now?
Meeting the right contacts that feel aligned with our brand.
You're new to BLE – welcome! Why are you exhibiting and what can licensees and retailers expect to see on your stand?
We are eager to meet brands and discuss licensing opportunities and showcase our beautiful products which includes hand knotted and hand tufted rugs, wallpaper, fabrics, hand embroidered crewels and cushions.
Are you launching new IP/showcasing exciting products at BLE?
We will be showcasing a selection of our existing designs across all our product categories.
Why should licensees and retailers be excited?
This is an exciting opportunity to expand the Wendy Morrison Brand into different product sectors. Wendy Morrison is an upcoming designer in the high-end interiors world.
We have recently been featured in Country & Town House, The Telegraph, Marie Claire Masion, The Guardian, Cover magazine and more. Previously we have collaborated with Monoprix on a hugely successful range of fashion, interior and lifestyle products and collaborated with Anthropologie and had an exclusive deal with John Lewis.
Is there anything else you'd like to tell us about yourself?
Wendy Morrison Design is an international business with a customer base right across the globe. We currently have showroom partners in the US and in New Zealand. We take ethical trading very seriously and we're a proud partner of GoodWeave, a not-for-profit organisation that ensures fair working conditions for workers within the rug manufacturing industry. We are currently working towards our B-Corp certification! Excitingly, we recently opened a London showroom at the design centre at Chelsea Harbour in March 2023.