First-Timers Among ATF Pitch Winners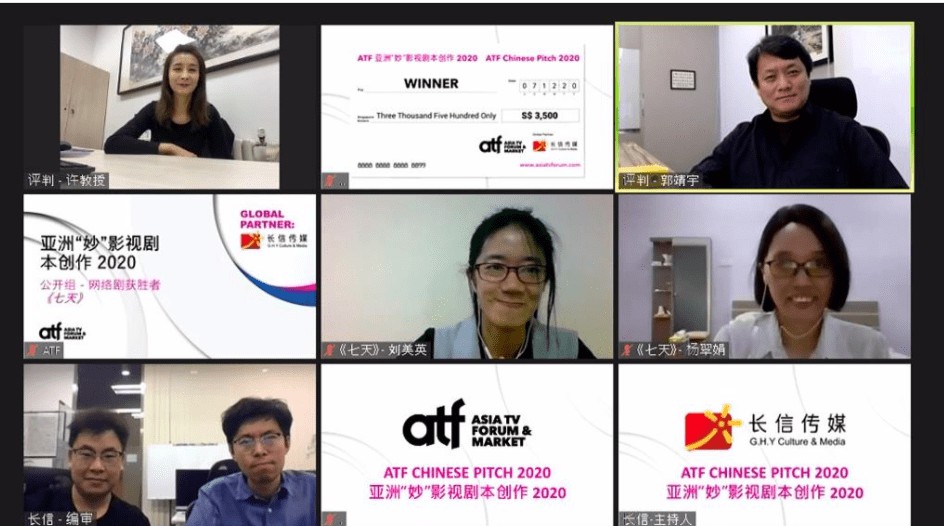 Winners of the Asia TV Forum & Market (ATF) Animation, Chinese and Formats Pitches were announced after a series of online Live pitches that took place virtually. 
For the pitch winners, clinching the top honours was a recognition of the hard work they have put in. Pang Mee Mee, a Singaporean whose entry won the Chinese scriptwriting category, shared that the win gave her a confidence boost.
Pang was among the finalists who presented their ideas to the judging panels. The three panels, which included leading producers and commissioning editors, also provided valuable input for each of the projects.
The series of pitches is part of the In Development programme at ATF Online+, which aims to spot ideas and groom Asian talent. Apart from providing them a platform to showcase their creativity, winning projects stand a chance to be linked up with well-established industry players, helping to propel the winning concept into production for exposure within and outside Asia.
Hard Boiled cracks top spot at ATF Animation Pitch
Winning the ATF Animation Pitch – into its fourth edition this year – was Hard Boiled by One Animation Pte Ltd.
The animation is a fun, larger-than-life comedy set in a town where all the characters are food-based, and follows the super-sleuthing antics of best friends, Benni and Hammond. Inspired by childhood classics Spongebob Squarepants and Scooby-Doo, the best friends strive to become the greatest detective pair ever known.
Michele Schofield, SVP, Content Distribution of One Animation Pte Ltd said, "This win is testament to the hard work we have invested, and we hope that one or more broadcasters see the fun and the potential in this project and come on-board as commissioners or co-production partners so that we can bring this series to life and make kids laugh with every episode."
Organised by Reed Exhibitions, ATF Animation Pitch is the premier Asian pitching competition where individuals, students and small to medium-sized companies can share new and innovative concepts for animation targeted at kids.
Southeast Asian talents sweep prizes at ATF Chinese Pitch
Singapore and Malaysia talents clinched the top prize across three categories – Online Drama Series, Online Movie, as well as Chinese Scriptwriting Course – in this year's ATF Chinese Pitch, which saw a live pitch by nine finalists.