Betty Boop Heads to Fred Segal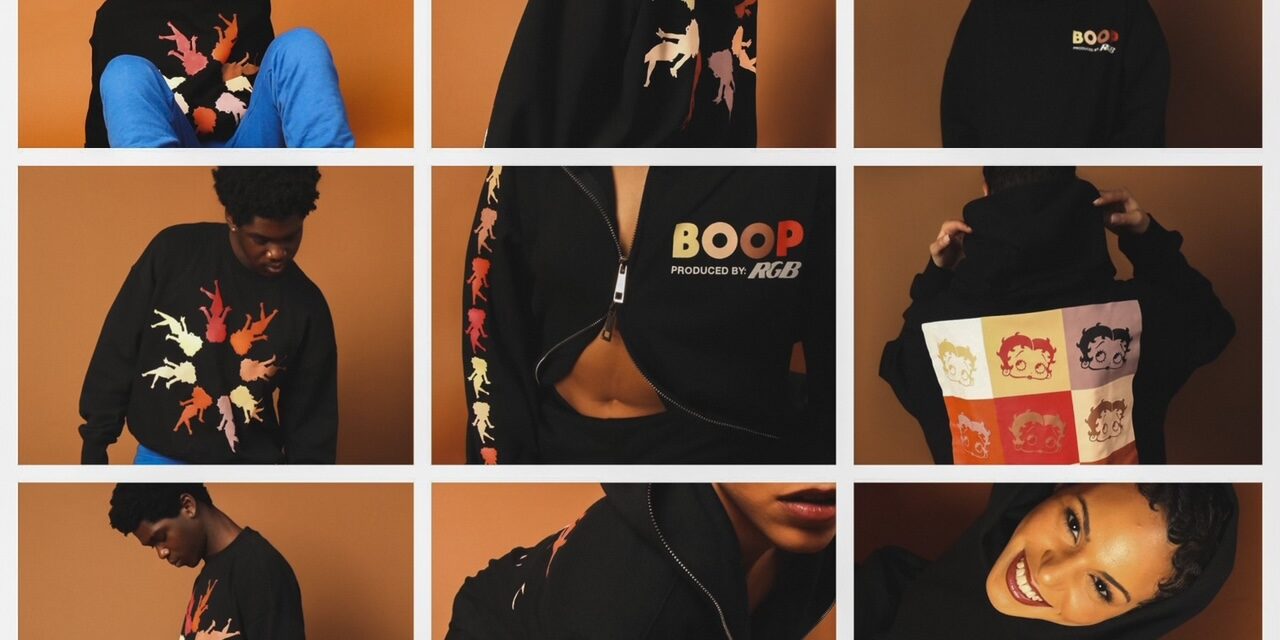 The launch of a limited-edition RGB x Betty Boop collection in partnership with iconic retailer Fred Segal has been announced by Fleischer Studios, leading brand-licensing agency Global Icons, and RGB designer Antione Joyner. Fred Segal, the Los Angeles-based retailer known for its innovative collaborations, is offering the new designs from December 14th in stores and online at fredsegal.com. The collection includes T-shirts, sweatshirts, hoodies, and sweat pants and will range in price from $100 to $250.
This collaboration debuts Fleischer Studios' Betty of the People initiative, a program created by Fleischer Studios to make Betty Boop more accessible to a wider range of identity communities around the world by showcasing the beloved character with a diverse variety of partners creating designs that celebrate community, equity, unity, and inclusion.
Mark Fleischer, Chairman and CEO of Fleischer Studios said, "For 92 years, Betty Boop has been loved by an incredible range of cultures around the world. In launching this broad Betty of the People initiative, every item we offer will shine with the invitation to embrace acceptance, respect, love and courage, not to mention sheer fun. We're delighted to launch the program through this new collaboration with Fred Segal and Antione Joyner, a visionary in the world of style and streetwear."
The inspiration for the BOOP Produced by: RGB collection came when creator Antione Joyner learned of the new Betty of the People initiative. As a Black designer, Joyner wanted this collection to showcase the spectrum of shades people of color represent. As he incorporated the hues of the people in his life, he hopes this collection will inspire others to share the stories of color in their own community.
"I'm excited to be designing with such a bold, legendary character that has long been a symbol of empowerment, confidence, and self-expression. From Betty Boop's original artistic style inspired by the essence and sounds of so many Jazz Age stars to her current day stance as a figure of love, inspiration, and inclusion, I created this collection with the idea that it can be worn anywhere by anyone, and that everyone would be able to see the iconic character in themselves," Joyner said.
Antione Joyner emerged from the luxury sportswear scene in Atlanta after founding ROYGBIV in 2017 with a passion to bring color to the everyday uniform. His pieces have been heavily endorsed by hip-hop moguls, including Future, Trinidad James, 2 Chainz, Young Thug, plus more. Limited availability of products, including the new BOOP Produced by: RGB collection, offers exclusivity to consumers, keeping RGB in high demand and making the brand a cut above the rest, while creating a community through color.