Better Sleep with Shaun the Sheep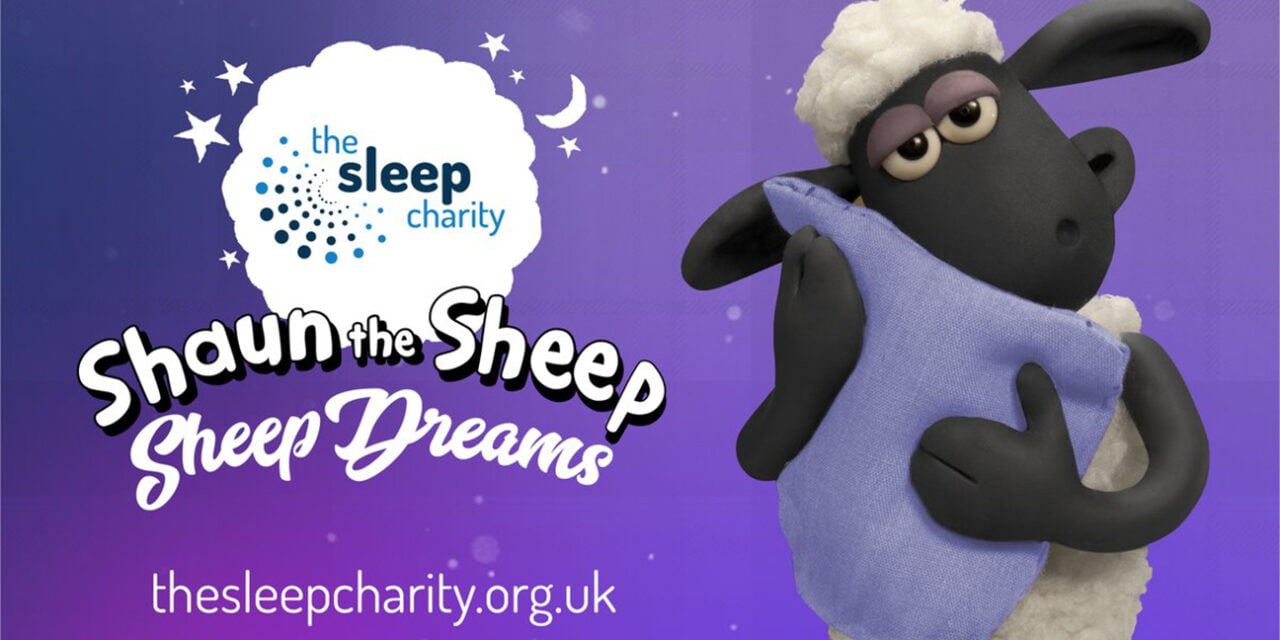 The Sleep Charity in the UK has teamed up with its sheepy sleep ambassador, Shaun the Sheep, to launch a brand-new plush toy as part of its annual awareness campaign, Better Sleep Week (19 – 25 October 2020).
The Shaun the Sheep plush toy features a pillow with the campaign slogan 'Sheep Dreams' and will retail at £25 plus P&P with 15% of the proceeds going to The Sleep Charity. It can be bought exclusively online at www.sheepdreamswithshaun.com from Friday 23rd October.
"Shaun the Sheep has been our sheepy sleep ambassador for two years now, championing the work that we do and working with us to develop resources like colouring sheets to help families enjoy the benefits of a good night's sleep," said Vicki Dawson, CEO of The Sleep Charity.
"We are delighted that they've specifically produced this super soft cuddly plush toy in support of the charity and to coincide with our Better Sleep Week. The donation from the sale of these cuddly Shaun the Sheep toys will ensure that we can continue to provide the services we offer to help the nation to sleep better.
"Children thrive on routine and they can also meet their full potential more easily when they have had a good night's sleep. And part of getting a good night's sleep is the bedtime routine checklist which includes turning off screens an hour before bed and doing calm, relaxing activities, having a warm bath, brushing teeth, dimming the lights, snuggling up with a story and a cuddly toy and then saying goodnight."
Aaron Simpson, CEO, of Kindred.co said: "We are honoured to help and support The Sleep Charity raise urgently needed funds at this time. Every penny counts and we hope that everyone can join in and buy a little something for Christmas stockings and presents to help out The Sleep Charity."
Along with the plush toy there are also a range of other Shaun the Sheep products to purchase.
Rachael Peacock, Senior Brand Manager at Aardman said: "We are proud of our partnership with The Sleep Charity and are delighted that the exclusive Shaun the Sheep plush toy is now available for fans to buy. We developed the Sheep Dreams initiative to encourage an understanding of the importance of a good night's sleep. Shaun is known for his fun adventures, but sleep has always been a prevalent theme in the series. It's great to be able to use our brand as a force for good."
Aware that many children and their families do not enjoy the benefits of a good night's sleep, Aardman was keen to ensure this initiative would help and asked Louis Kennedy's Director of Partnerships & Licensing, Tracey Richardson to identify a charity partner.
Tracey Richardson, of Louis Kennedy said, "The Sheep Dreams concept and style guide from Aardman is a complete delight. I was thrilled to be asked to find a charity partner aligned to the theme. The Sleep Charity is the perfect fit being the only national charity helping children and their families benefit from a good night's sleep. This exclusive Shaun is a fantastic way to bring this special partnership to life."