BBC Studios Kids & Family Division Open for Business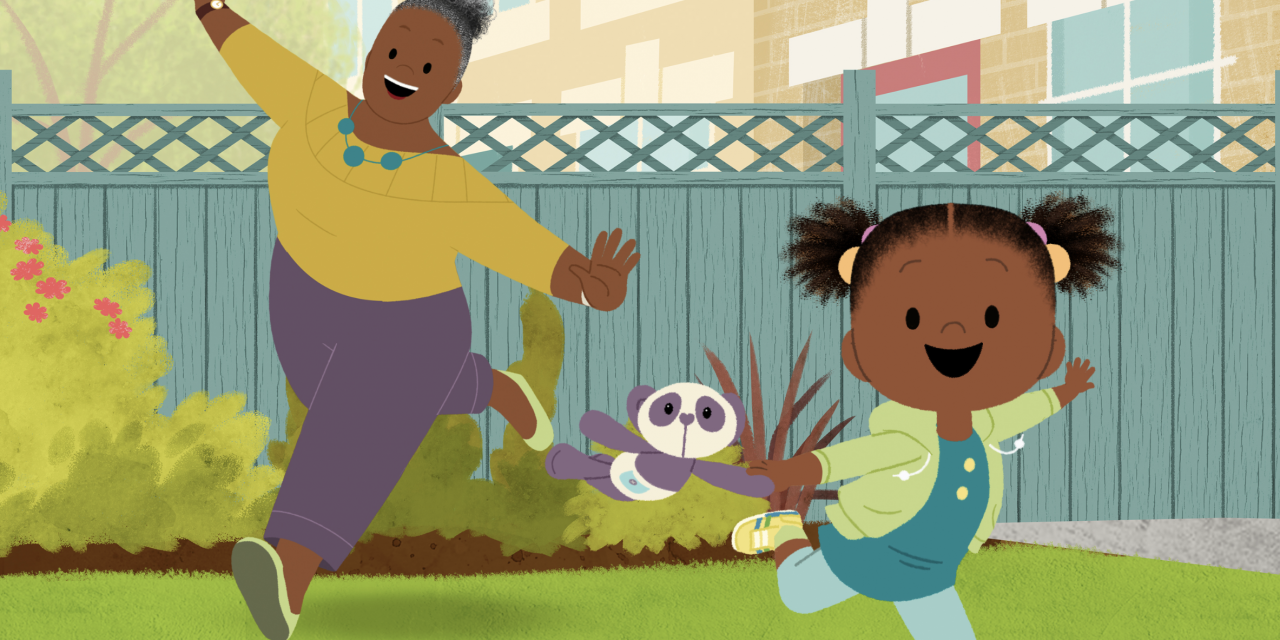 BBC Studios has announced today that it has formally moved Children's In-house Production into BBC Studios Productions to complete its ambitious new division: BBC Studios Kids & Family. 
Led by Managing Director Cecilia Persson, BBC Studios Kids & Family combines the exceptional talent and expertise of the BBC Children's Production team and the content investment, customer and brand experience within BBC Studios into a new and integral part of the BBC Studios content powerhouse. This exciting development is designed to drive an ambitious global strategy to increase the reach of in-house hits, develop new global brands and grow the value provided to younger audiences.
BBC Studios' Kids & Family portfolio boasts some of the most exciting and successful local and global franchises in the world, with BAFTA and International Emmy winning craft and storytelling. Working with a mix of established talent and new and diverse voices including Dame Jaqueline Wilson, Julia Donaldson and Laura Henry-Allain and best in class on-screen talent like Rosamund Pike, Javonne Prince, Tamsin Greig and Eva Mendes, its hugely popular shows include Blue Peter, JoJo & Gran Gran, My Mum Tracy Beaker, Ferne and Rory, Something Special, Bluey, Hey Duggee and Sarah & Duck.
Bringing Children's production capabilities into BBC Studios for the first time creates an end-to-end business of scale and reputation in the Kids & Family space with the potential to create work for a wide range of customers. Working in partnership from development and production to investment, distribution, BBC Studios Kids and Family will ensure the most creative, efficient and effective approach to bring children's content to audiences around the world.
Persson, Henrietta Hurford-Jones, Director of Content, Kids & Family and Helen Bullough, Head of Kids & Family Production will now be able to collaborate on creating and maximising exciting new opportunities to build on the existing, incredibly diverse portfolio of global hits and family favourites. As well as working with established and much-loved talent, they are actively seeking fresh ideas and new and diverse voices with universal appeal to create rich content and build franchises that children will adore in the UK and beyond.
Ralph Lee, CEO BBC Studios Productions, said: "The newly integrated Kids & Family team is made up of incredibly talented individuals who excel at creating shows that are adored by children and their parents. They are true specialists in this key field of content creation and this new division presents an amazing opportunity to build on the fabulous portfolio they collectively already bring to the world."
Cecilia Persson, Managing Director, BBC Studios Kids & Family, said: "I'm incredibly excited at the ambitious potential for innovation and growth within Kids and Family. Alongside our core relationship with BBC Content's unique children's offer, we're now open for business and are keen to explore new opportunities. We are passionate about our content because we care deeply about our audience and know that the stories we generate, identify and nurture have the power to make a difference to the lives of kids and their families around the world. That passion, combined with the team's brilliant talent and expertise, will enable us to develop an unrivalled wealth of new, exciting and beloved content for children and their families across the UK and beyond."
Patricia Hidalgo, Director of Children & Education said: "BBC Childrens in-house production has for decades been providing the BBC and the whole of the UK with best-in-class content for our audiences, I could not be happier to see this team join BBC Studios to take advantage of their international growth and great production capabilities, bringing them the valuable expertise this team has in creating Childrens content, and taking our Children & Education brands globally."