BBC Signs new Bluey Deals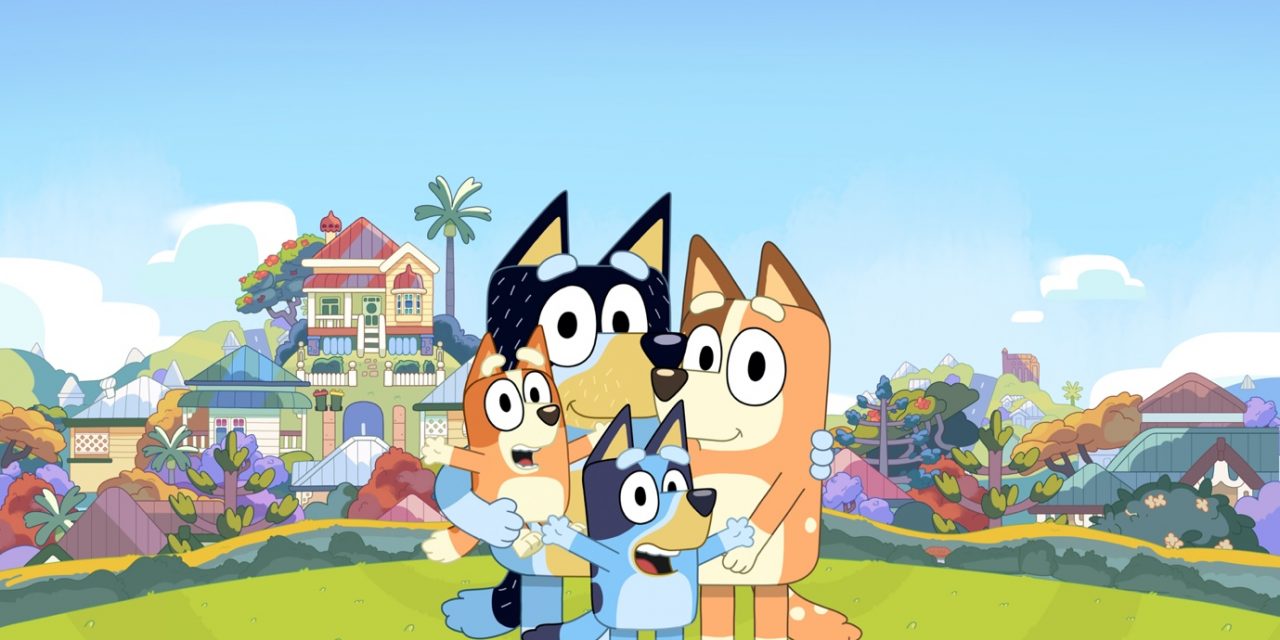 BBC Studios has signed UK licensing deals for Bluey with Character Options for Weebles, as well as Danilo (calendars, cards and gift stationary) and Amscan (party wares).
The deal with Character Options should see Bluey versions of classic toy Weebles on UK shelves in July 2022.
Mark Hunt, Marketing Director, Character Options, said: "We are delighted to be a part of the Bluey family. Weebles has heritage with iconic branding that is highly recognisable amongst parents, and we believe Bluey figures that wobble but don't fall down, is a play pattern that perfectly aligns with the target age group."
Danilo product lines are set to include calendars, cards, gift wrap and sets and will launch in Spring/Summer 2022.
Amscan have extended their partnership with BBC Studios to include Bluey, and will have foil/latex balloons, party goods and dress up/costumes available for fans from January 2023.
Mandy Thwaites, Director, Magazines & Consumer Products, UK Division at BBC Studios, says: "Bluey has been a huge success for us in 2021, rounded off with a great performance at Christmas in the UK. We're delighted to bring new partners on board to continue this growth and can't wait to work with Character Options, Danilo and Amscan on exciting new products for Bluey fans."
These new product lines compliment a growing range across UK and EMEA which has been bolstered recently by licensing expansion in Italy and Greece. New products will also be launched in Spring 2022 from master toy partner Moose, including talking plush toys and the Bluey caravan. Crayola are also set to launch product lines in the UK in early 2022.
The series follows Bluey, a six-year-old Blue Heeler dog who loves to play and turn everyday family life into extraordinary adventures that unfold in unpredictable and hilarious ways, bringing her family, friends and community into her world of fun.
Bluey has won the hearts of kids and parents around the world since it first launched in Australia in October 2018, and has quickly become a global hit.
In Australia, Bluey is the number one kids show on broadcast television in 2020 and is the most-watched series ever on ABC iview. In June 2019, BBC Studios struck a global broadcast deal with Disney to premiere Bluey in all territories outside Australia, New Zealand and Greater China; it now screens in over 60 countries.
In the UK, it was the most viewed show on CBeebies in August* and is also available on Disney+. In the US, across Disney Junior and Disney Channel in Q2 2021, the show was the #1 most watched TV series with kids ages 2-5.**
Bluey has also won multiple awards, such as the International Emmy ® Kids Award in the prestigious Preschool Category in 2020 and has picked up the AACTA Award for Best Children's Program for three years running (2019-21). Bluey recently won four Kidscreen Awards in February 2021.
Bluey is produced by multi-Emmy® award-winning Ludo Studio for ABC Kids Australia, co-commissioned by ABC Children's and BBC Studios, and distributed internationally by BBC Studios outside of Australia.