Biotec Chile create Nickelodeon facemasks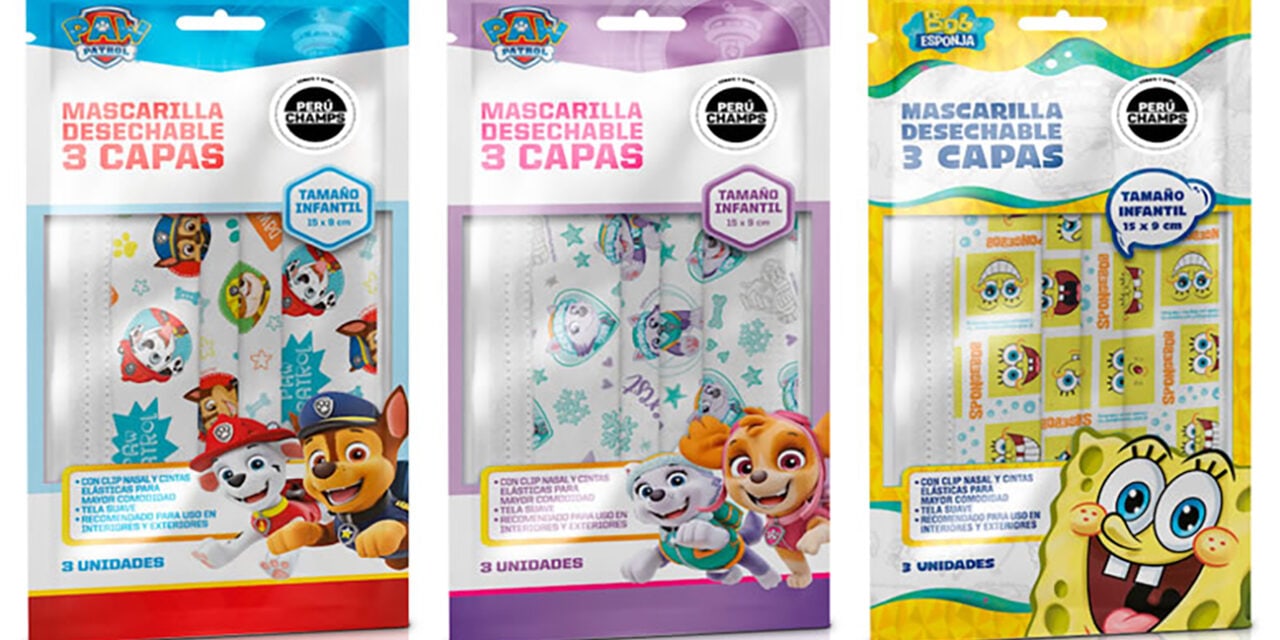 ViacomCBS Networks Consumer Products Latin America recently announced that it has entered into an agreement with Chile-based licensee, Biotec, to create facemasks featuring iconic characters from Nickelodeon properties SpongeBob SquarePants and PAW Patrol. The disposable facemasks, which are not for medical use, will be available through major retail outlets internationally this fall.
"We are very proud to have joined forces with Biotec, as well as Vivir + Feliz and Perú Champs, two amazing foundations helping children in the region," commented Angela Cortez, Vice President, ViacomCBS Consumer Products Latin America. "It is important, now more than ever, to come together. We are extremely grateful to partner with Biotec to provide Nickelodeon fans with these disposable face masks featuring their favorite characters."
"This is our first global corporate social responsibility initiative covering various countries in Latin America and the world," commented Francisco Radrigán, General Manager of Biotec Chile S.A. "We are very proud that leading companies in the children's market, like Nickelodeon, have trusted us to carry out this project."
Vivir + Feliz Foundation is a Chile-based non-profit organization whose mission is to improve the quality of life of children fighting cancer by providing a welcoming and happy environment with complementary therapies essential for children and those around them.
Perú Champs Foundation is a non-profit organization that contributes to reducing the educational inequality gap by providing academic, art, and sports scholarships to talented, underprivileged kids in Peru.
The facemasks will be available for purchase through major retail outlets, including supermarkets, pharmacies, department stores, and online retailers linio.com.pe/ and Juntoz.com in Peru, as well as Gelatti.cl in Chile.
Nickelodeon fans can also find the disposable face masks internationally through retailers in other Latin American countries like Belize, El Salvador, Honduras, Panama, Dominican Republic, Costa Rica, Guatemala, Nicaragua, Mexico, Argentina, Brazil, Colombia, Paraguay, Uruguay, Bolivia, Ecuador, and Venezuela. They will also be available internationally in South Africa, the United Kingdom, and France.
Face masks with imagery across the brand portfolio of adored ViacomCBS properties including the Star Trek franchise and programs across MTV and CBS are available on sites including MTVShop/ WildnOutShop, CBSStore and StarTrekShop. Proceeds from these ViacomCBS properties will go to charities that align with each brand.