Batchelors Partners with Pokémon for Exclusive Promotion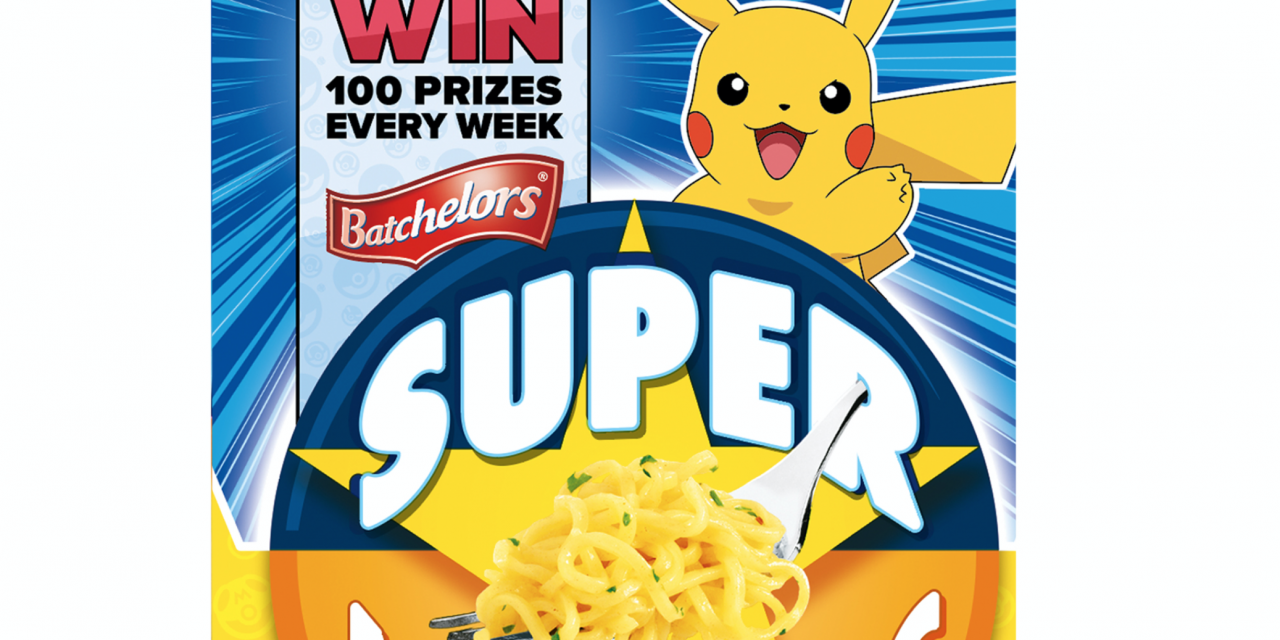 Batchelors is kicking off 2022 with an exclusive partnership with Pokémon, offering shoppers a raft of prizes through an unmissable on-pack promotion and campaign. Rolling out in stores nationwide from 27th January, the promotion launched in the same week as the highly anticipated Pokémon Legends: Arceus and comes at a time when the UK boasts the position of sixth largest gaming market in the world.
The on-pack promotion will see Pokémon characters feature across packaging for Batchelors Super Noodles and Pasta 'n' Sauce ranges, with shoppers able to win 100 prizes each week, such as Nintendo Switch Consoles, Pokémon plush, copies of the Pokémon Brilliant Diamond and Pokémon Shining Pearl games and cards from the Pokémon Trading Card Game. With 50%[2] of gamers claiming they would opt for quick meal solutions; the partnership will help the brand appeal to more shoppers across more occasions.
Naomi Shooman, brand director for quick meals, soups and snacks at Premier Foods, comments: "Following on from previous success of gaming partnerships for Batchelors, we are delighted to be joining forces with Pokémon this year, the highest media grossing franchise in the world. Our on-pack promotion will give shoppers the chance to win a range of prizes and Pokémon products set to attract new shoppers to the category and encourage existing Batchelors fans to grab a pot or pack of Super Noodles or Pasta 'n' Sauce more often. We know that Batchelors is particularly popular with those aged 35-44[3], coupled with Pokémon's wide-ranging appeal to younger adults, we see the partnership as a real recipe for success."