Bandai UK Partners with The Entertainer For True And The Rainbow Kingdom Character Tour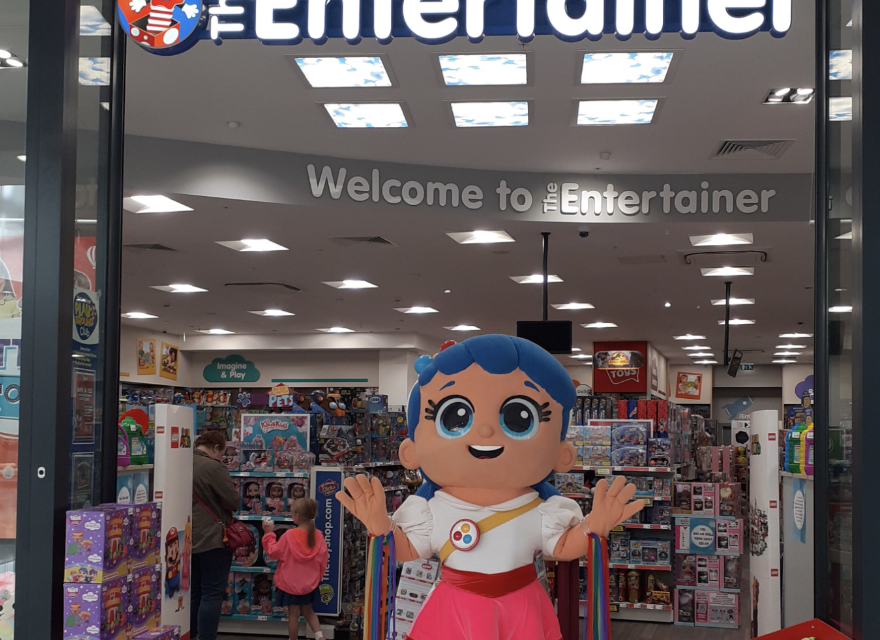 Bandai UK has announced it has teamed up with The Entertainer to bring a splash of colour to the launch of its new True and The Rainbow Kingdom toy collection.  Embarking on a nationwide tour, Bandai UK is bringing the fearless heroine to flagship stores for a three-month period from August to October. 
The costume character will kickstart its tour at the Braehead Shopping Centre in Glasgow, making its way into England and finally ending up at The Entertainer's Brighton store. True will be on hand to meet and greet fans of the animated series which is currently airing on TinyPop and streaming on Netflix.
'True has proven a break-out hit in the UK since it began airing on TinyPop two years ago', says Kirsty Mackenzie, Head of Marketing, Bandai UK. 'We're so excited for the licence to join our growing pre-school portfolio and what better way to celebrate the launch of the new lines than by bringing True directly to consumers to bring our toys to life.'
Craig Lowe, Events Coordinator at The Entertainer, commented: 'With the fourth season ofTrue and The Rainbow Kingdom set to be released later this year, we're certain that True's nationwide tour will be super popular!
'The in-store events will provide families across the UK with the fantastic opportunity to meet and greet their favourite heroine, snap some memorable photos, and have some fun. We're looking forward to True going on tour and welcoming as many fans as possible to our stores to meet her.'
Offering a strong range focused on key subcategories and most popular play patterns, Bandai UK's True and The Rainbow Kingdom collection includes pocket-money collectibles, plush, playsets, and role-play skus with hero items such as True's Mushroom House Playset, and the 30cm lights and sounds Deluxe True Doll.