Asmodee Launches Unbox Now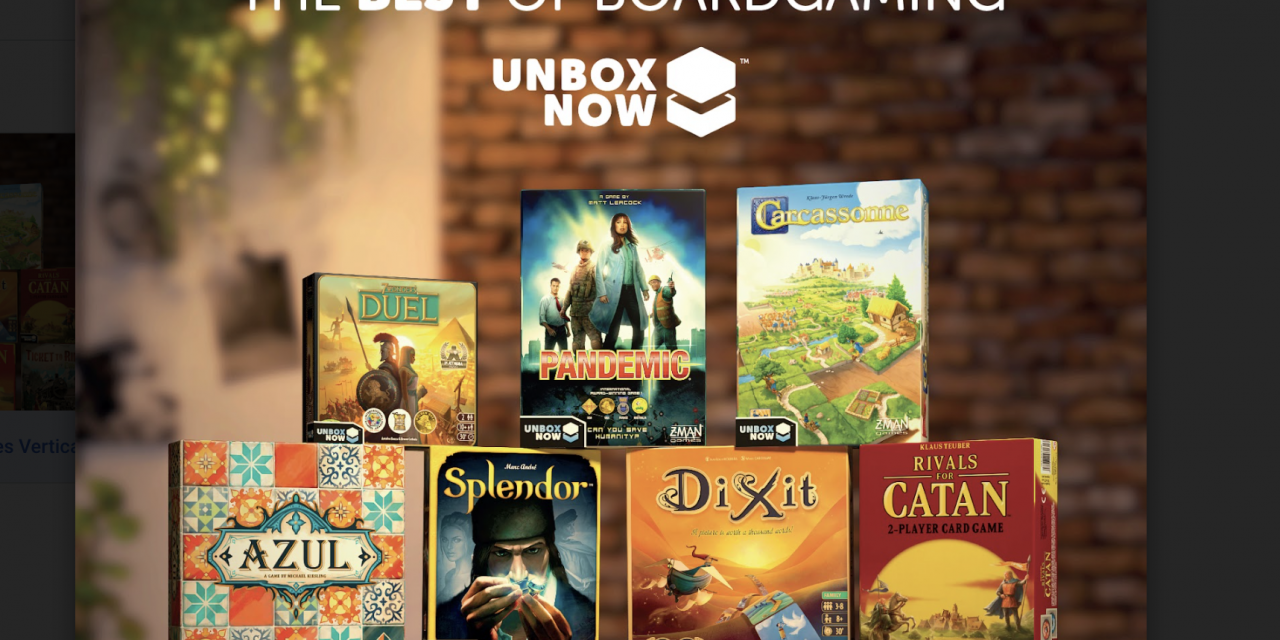 Asmodee, a leading publisher of board games around the world, has announced the launch of Unbox Now in the United States, a selection of its best-selling and most accessible board games, to help friends and family to find the right board game to play together. Unbox Now gathers together 11 of the top Asmodee games. Games under the Unbox Now label have collectively won over 140 awards internationally, making them some of the most celebrated brands across the board game sector. Unbox Now will roll out globally across both physical and digital retailers with new branding, websites, dedicated social media channels, in-store displays and more. All of the above combine to make Unbox Now Games a key attraction for both retailers and consumers – creating massive cross sell opportunities and unifying Asmodee's top selling products under one easily identifiable brand. 
"With thousands of products to choose from, it can be overwhelming for consumers who are new to board games to know just which game is right for them. With Unbox Now, that question is an easy one to answer: you know that when you choose an Unbox Now board game it will be the best the industry has to offer, easy to learn and play, and enjoyable for all ages," Andre Kieren, Head of Asmodee USA Distribution, said. "More than 214M players around the world already enjoy games from the Unbox Now selection. We are uniting them under one brand to make product-discovery easier than ever for consumers, and we plan to help create cross-sell opportunities for retailers via an extended marketing campaign, supported by in-store visibility."
After an extensive study, Asmodee found that 54 percent of players say learning and explaining rules affects how often they play board games. The Unbox Now label is designed to give players confidence that – whatever game they are buying from the selection – it will be easy to learn and includes everything they need to quickly start a game. If you're buying an Unbox Now game, you can feel confident you'll be ready to start your first game in a matter of minutes. To make it even easier for new players, Unbox Now's website features guides and tutorials on how to play the label's board games.
Unbox Now also introduces a Loyalty Program, rewarding players with additional free content and online features like instructions, infographics and rulebooks. Additionally, Unbox Now products now include free access to the game on Board Game Arena, the world's #1 platform for playing board games online. Each game will come with a six month BGA membership for the specific game, or, if the game is not already available on BGA, a one-month premium membership for all content on the online platform.
Unbox Now games include Asmodee Best Sellers:
CATAN
Rivals for Catan
Pandemic
Ticket to Ride
Ticket to Ride Europe
7 Wonders
7 Wonders Duel
Carcassonne
Splendor
Dixit
Azul