Asmodee and Radar Film Enter into Option Agreement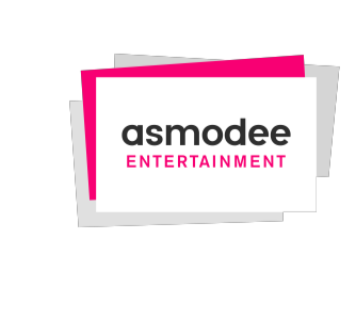 Asmodee Entertainment, part of Asmodee, one of the world leaders in boardgames publishing and distribution, announces that it has entered into an option agreement with prolific French Film & TV production company, Radar Films (Mediawan), to develop a feature film based on one of the best-selling board games of its generation, The Werewolves of Miller's Hollow.
Renowned scriptwriter, François Uzan (Lupin, Family Business) will write the film adaptation of the wildly popular hidden role game taking place in a small village haunted by werewolves.
Created by Philippe des Pallières and Hervé Marly in 2001 in France and distributed by Asmodee, it has turned into a true pop culture phenomenon, with more than 13 million players across the globe and selling over two million copies in the past three years. The game celebrates its 20th anniversary this year.
François Uzan, scriptwritter, adds: "I've been playing Werewolves of Miller's Hollow for years. Being able to bring it to life for the big screen while mixing it with my own universe is the ultimate 'game extension'! I'm looking forward to embarking on this brand new exciting adventure."
Andy Jones, Managing Director at Asmodee Entertainment, comments: "Werewolves of Miller's Hollow is a deeply social game that brings together friends and family with its exciting universe, unique narrative and game concept. We believe that Radar Films is the perfect partner to collaborate with in adapting this thrilling role-playing game for the big screen."