Asembl sign Pimm's AND Bundaberg Rum Chocolate Collaborations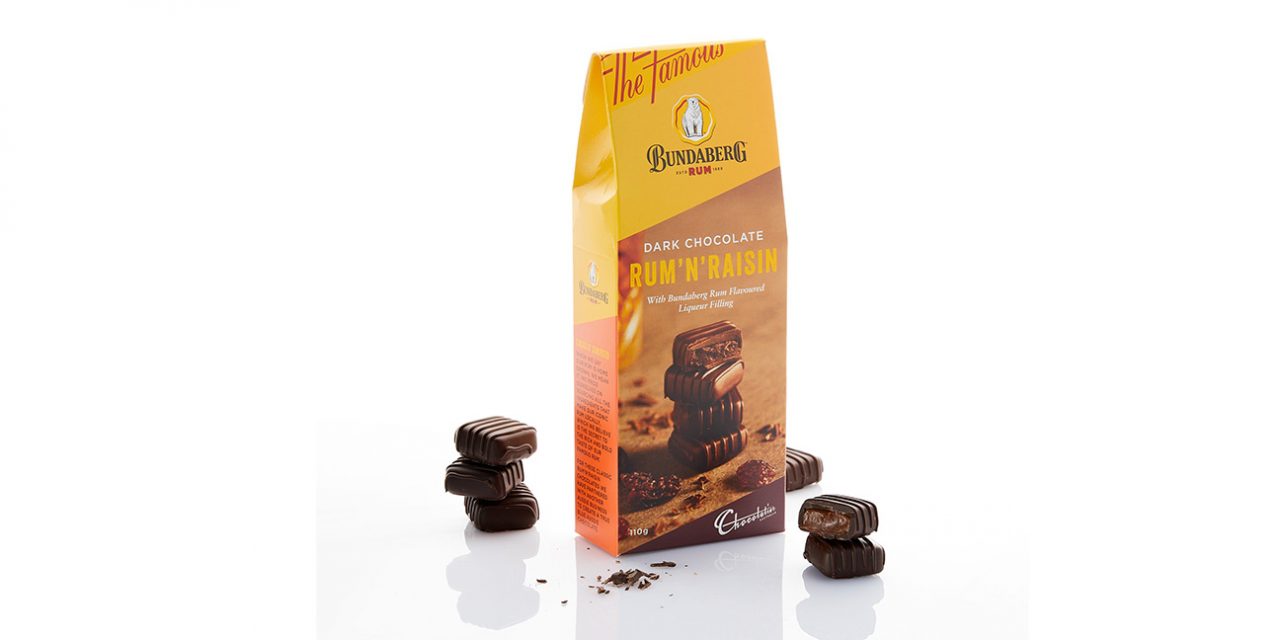 Just in time for Christmas, Australia's leading fashion, lifestyle & FMCG licensed brand extension agency Asembl has delivered decadent and indulgent chocolate collaborations on behalf of PIMM'S and Bundaberg Rum sure to add some sweetness to the season's gift-giving.
For the first festive time PIMM'S has come together with Chocolatier Australia for this summer's perfect chocolate gift – a special edition, PIMM'S No. 1 mixed with fresh citrus flavours in Chocolatier Australia's creamy pure milk chocolate.
For a match made in Bundaberg Rum and dark chocolate heaven is the Bundaberg Rum 'Rum N' Raisin' chocolate gift pack – delicious Chocolatier Australia filled with a Bundaberg Rum flavoured liqueur.
Both chocolate collaborations are exclusively available at Woolworths stores across Australia and online and will retail for RRP $8.
"PIMM'S is such a refreshing tasting drink for summer, so we are excited to partner with Chocolatier Australia to be able to give the gift of the delicious PIMM'S taste in chocolate form this Christmas," said PIMM'S Marketing Manager – Light Spirits, Maddy Stockwell.
"Rum and chocolate are the perfect flavour match and Bundy is excited to bring the famous taste of our Aussie Rum to the delicious new Bundaberg Rum 'Rum N' Raisin' Chocolatier Australia chocolates this Christmas," said Bundaberg Rum Marketing Manager, Jodi McLeod.
"At Christmas time nothing quite beats the taste of PIMM'S – except when that fresh citrus flavour is paired up with Chocolatier Australia's pure milk chocolate! We are just as excited to be launching for the first time a delicious Bundaberg Rum Rum' N' Raisin chocolate with Chocolatier Australia. Both the Pimm's and Bundaberg Rum 'Rum N' Raisin' chocolate collaborations are going to make Christmas gift-giving a
Asembl is a strategic and research driven brand extension agency with a deep understanding of fashion, lifestyle & food. We work with global brand owners to bring new licensed product & service innovations to market and brand stories to life. Working with brand owners, retailers & manufacturers our work creates millions of new touch points for consumers to experience loved brands.
Asembl is part of The Inc Group and is headquartered in Melbourne Australia.