ARTiSTORY partners with Centre Pompidou.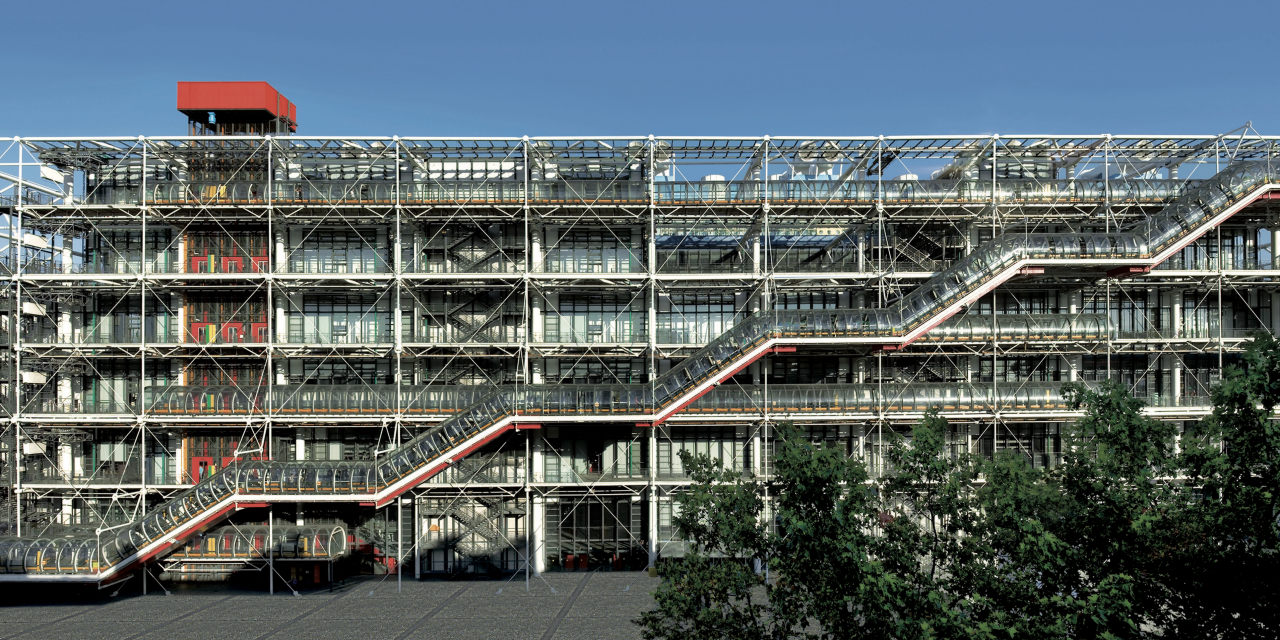 ARTiSTORY continues to expand its growing portfolio of cultural partners, and has announced the signing of global licensing rights for Centre Pompidou, with a first stage of development in Greater China.  Inaugurated in 1977, the Centre Pompidou is a centre for art and culture where the fine arts interact with live performances, film, music and topical debates. Designed by architects Renzo Piano and Richard Rogers, its iconic building, located in the center of Paris, is home to the National Museum of Modern Art.
As well as being an investor in ARTiSTORY, Sinofaith IP Investment Company (SIPIC) operates ARTiSTORY's offices in China and Singapore. SIPIC is an investment fund affiliated to Sinofaith IP Group. Embarking on a unique "IP+Investment" business model, it supports ARTiSTORY in building a global powerhouse and eco-system of art, cultural and science related IP.
Paris has been strongly associated with artists and art for centuries. A hub of creativity, explorations of imaginations and progressions, from ancient and renaissance art to modern and contemporary art, seen within the collections of Centre Pompidou.
With over 120,000 works of art, the Centre Pompidou is housing Europe's richest, and one of the world's largest, collections of 20th and 21st century masterpieces. Henri Matisse, Vassily Kandinsky, Robert and Sonia Delaunay, Frida Kahlo, Piet Mondrian, and Marc Chagall join thousands of artists displayed among the galleries.
True to its openness to the world and its ambition to make culture and creation available to as many people as possible. The Centre Pompidou also develops regional and international actions in the form of exhibitions, loans and sustainable partnerships. Renowned in France and internationally for expertise and know-how that have made it an unrivalled institution, it is present in Paris and Metz, and also in Málaga, Brussels and in Shanghai.
"Being the world centre of modern art, Centre Pompidou has an unparalleled collection. The iconic architecture itself is a masterpiece of modern art. Modernity and forward-thinking lie in its soul, which makes it derive from the very roots of history, and becomes a place full of fun and an essential destination in the art world. We will work with excellent brands, bringing Centre Pompidou's unparalleled brand influence, rich and precious IP resources and innovative modern fashion, in order to enrich people's life, cross-border consumption, entertainment, and empower the international IP licensing business.", comments Kevin Sun, Executive General Partner of SIPIC.
"Centre Pompidou is a cultural landmark of France and one of the top ten most visited museums in the world. We have witnessed the museum's effort to reach an international audience and see huge market potential globally. We are beyond thrilled to be partnering with such a prominent cultural brand in the years to come, and are confident to connect it with global consumers through creative licensing projects.", says Yizan He, founder & CEO of ARTiSTORY.
"I am delighted to have chosen ARTiSTORY to accompany the Centre Pompidou in the international development of its brand. The professionalism of the team and its in-depth knowledge of the Chinese commercial ecosystem make it an essential partner for the influence of our institution. The first creative proposals and the dialogue around the masterpieces of the collection are very promising and we look forward to the launch of the first projects. ", comments Julie Narbey , General Manager of the Centre Pompidou in Paris, France.