ARTiSTORY Enters into partnership with The National Gallery Company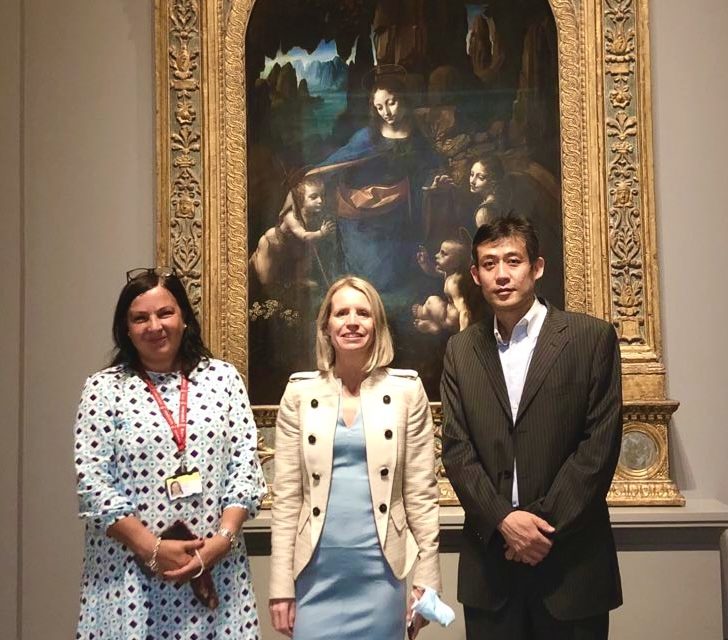 The partnership, spanning multiple years, will see ARTiSTORY work closely with the National Gallery and expand its licensing program globally, excluding China.
ARTiSTORY, co-founded by licensing trailblazers Yizan He and Natasha Dyson, is a specialist in IP development working with the world's leading museums, galleries, science centres and libraries. Yizan He also serves as the General Manager of Sinofaith IP Investment Company (SIPIC), an entity that embarks on a unique "IP and Investment" business model with a focus in the art and culture sector. Together with SIPIC, ARTiSTORY brings a full spectrum of creative design, licensing and retailing capabilities that enable cultural organisations to develop their licensing programs globally.
The National Gallery is a home to more than 2,600 of the world's most renowned paintings including 700 years of work from the late 13th to the early 20th century. Founded in 1824, just 38 paintings started what would become a National Collection of art. The gallery covers 46,396 square metres and is located north of Trafalgar Square in the centre of London.
For ARTiSTORYs annual art and cultural themes and original design assets, inspiration will derive from masterpieces by artists such as Leonardo da Vinci, Raphael, Michelangelo, Cézanne, Gentileschi and Van Gogh.
The art movements represented in the gallery are various, from renaissance to impressionism, to rococo and romanticism, there is a wealth of stories to share with licensees, to create a range of product collections.
"We are thrilled to be working with Judith and her team and to finally be able to meet in person after so many months of communicating virtually. Adding the National Gallery's image collection to our portfolio of IP has given us access to many of the world's most sought after and iconic masterpieces. Our creative team have been busy working on our themes, design assets, including illustrations, patterns and prints, ready for launch in July. We can't wait to see these design applied to products." comments Natasha Dyson, co-founder and licensing director, at ARTiSTORY.
Judith Mather, buying and brand licensing director at the National Gallery comments "We are very excited about working with ARTiSTORY to further grow our licensing programme."