APPOINTMENT AT VIACOMCBS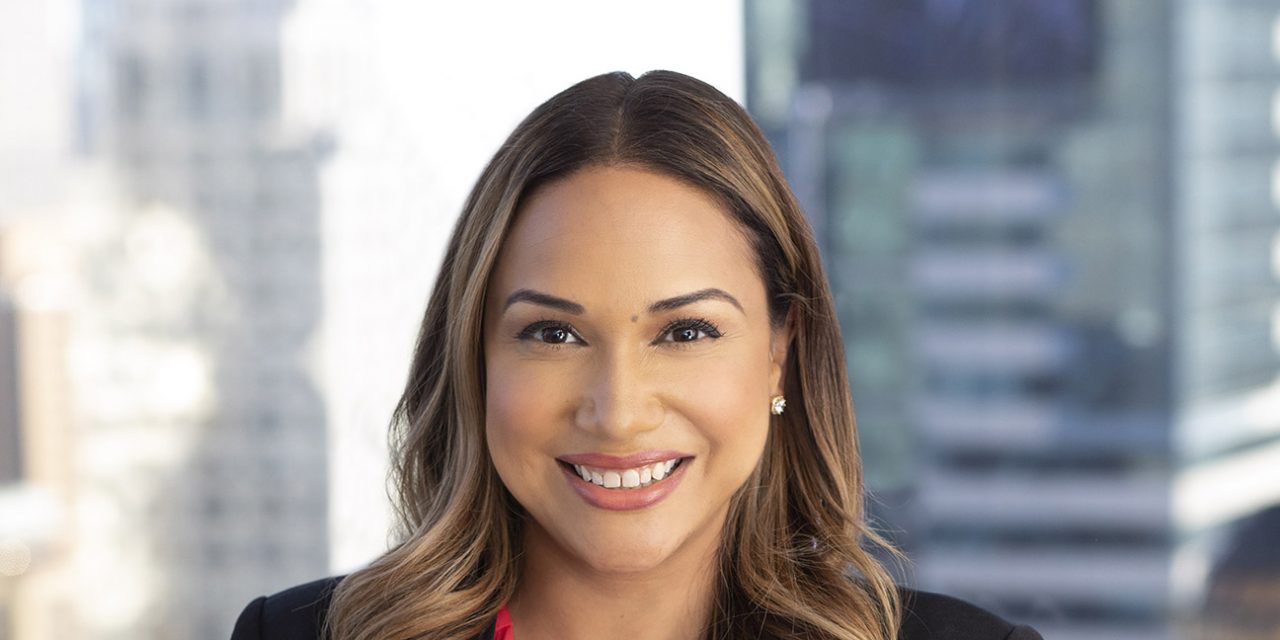 Joann Acevedo has been promoted to Senior Vice President, Softlines Licensing, North America, ViacomCBS Consumer Products, it was announced recently by Jose Castro, Senior Vice President, Softlines, Fashion & Lifestyle Licensing and Global Collaborations, ViacomCBS Consumer Products. In this role, Acevedo will lead strategy and growth across multiple categories of business including Apparel, Accessories, and Home Furnishings, reaching fans of all ages through the Company's portfolio of iconic franchises including PAW Patrol, Blue's Clues & You!, SpongeBob SquarePants, MTV and Star Trek. Joann will also partner with the Toronto-based ViacomCBS Consumer Products team to expand the softlines business throughout Canada. Joann is based in New York and will continue to report to Castro.
"Joann skillfully navigates softlines licensing across the beloved ViacomCBS brands and characters while working with a complex and diverse licensee matrix," said Castro. "She continues to inspire our partners and drive excitement for our biggest priority initiatives, securing some of the largest ViacomCBS licensing deals to date."
Joann is charged with managing existing partnerships and developing new business opportunities for ViacomCBS' properties across all softlines categories. She also focuses on specialty and department store retail accounts, executing exclusive campaigns that broaden the in-store footprint of ViacomCBS' franchises.
A 19-year Viacom veteran, Acevedo most recently served as Vice President, Softlines Licensing. In that role, she secured revenue-building partnerships for some of ViacomCBS' biggest franchises including PAW Patrol, SpongeBob SquarePants, JoJo Siwa and Yellowstone. Acevedo has created a model for operational excellence and, along with her team, has generated record growth for the Softlines division. She has also secured larger strategic partnerships that exponentially extend the reach of ViacomCBS' properties beyond the screen, developing programs like JoJo's Closet Apparel Collection at Target. Joann has also doubled the ViacomCBS Consumer Products presence on e-commerce platforms and launched the first-ever subscription box service for ViacomCBS properties. Acevedo has also played an integral role in a myriad of socially conscious consumer products campaigns, including a reusable face mask program in partnership with Save the Children, which featured beloved Nickelodeon characters on face coverings which resulted in approximately 4 million dollars being donated to the non-profit's COVID-19 domestic and global response initiative.
Acevedo has also been passionate about spearheading diversity and inclusion efforts for the ViacomCBS Consumer Products organization to better reflect the brand's diverse audience. She continues to advocate for new opportunities and partnerships in this critically important space.
Acevedo began her career as an Apparel Coordinator with the Nickelodeon Consumer Products team in 2003.