ALVINNN! Water Bottles in Italy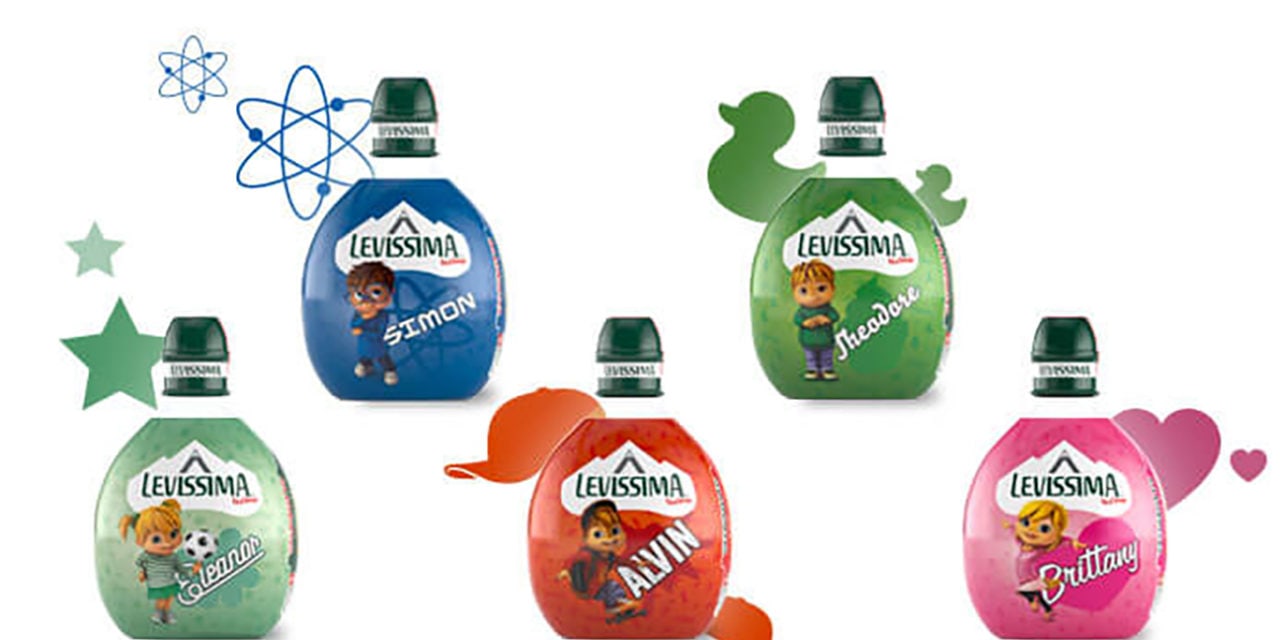 Bagdasarian Productions and Maurizio Distefano Licensing, which manages licensing in Italy for the animated series ALVINNN!!! and the Chipmunks, created by Janice Karman, has announced the award of a license to Nestlé for the development of an ALVINNN!!! And the Chipmunks-themed range of water bottles.
Nestlé has developed the Levissima Issima water bottles, which are illustrated with characters from the hit TV series airing daily on K2 and Nick Junior.
Levissima Issima, a popular handy-sized range of children's water bottles, is easy for kids to carry around on their everyday adventures. Five different Levissima Issima bottles are available to collect, each featuring a popular character from the series: Alvin, Brittany, Theodore, Eleanor and Simon. The bottles are available now in supermarkets, in grocery stores and online.
Maurizio Distefano said: "I'm delighted to be able to announce the addition of Nestlé, a globally known name in food production, to the list of ALVINNN!!! and the Chipmunks' licensees. The show continues to attract large audiences with its fantastic combination of comedy, music and great characters, and children will love this wonderful range of water bottles featuring their favourite characters."