Akedo Launches Exclusive Pokémon Collection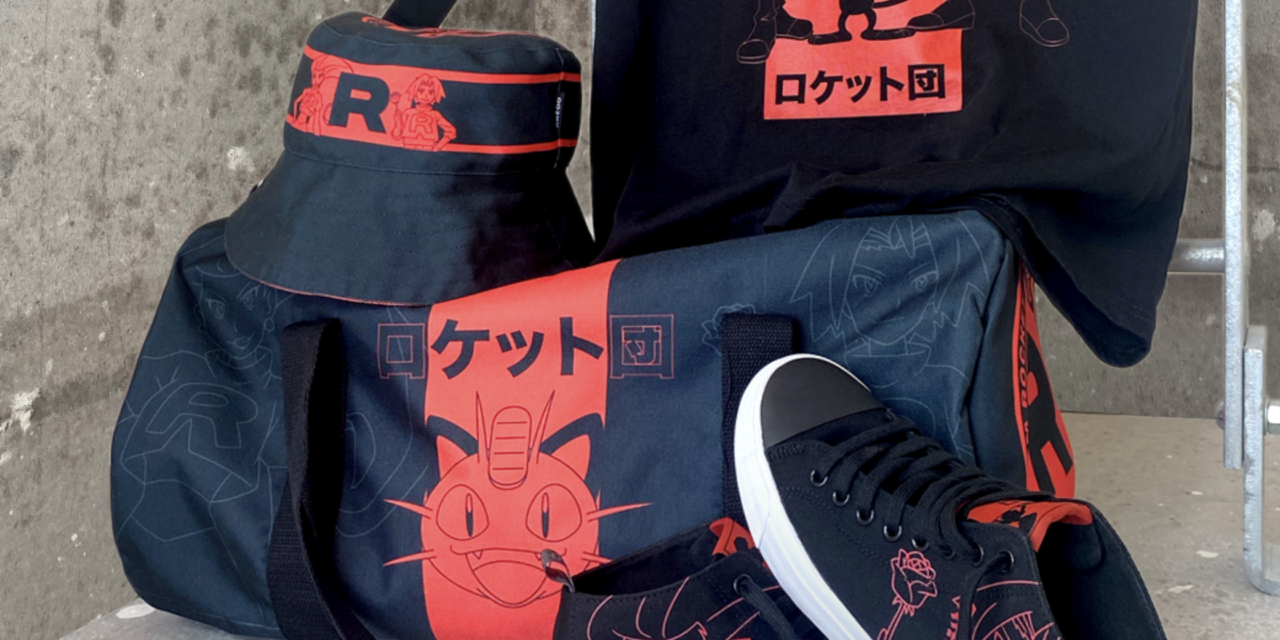 Fans of the iconic Pokémon animated series can now 'prepare for trouble' with the launch of an exclusive memorabilia range from Akedo.
Launching this March, the fully licensed collection is an ode to the infamous criminal organisation, Team Rocket, who feature in the TV adaptation.
Inspired by the gang, the range includes t-shirts, hoodies, a duffle bag, Akedo high-top trainers and a reversible bucket hat, as well as a limited-edition collector's box.
The wearable merchandise comes in a solid colour palette of red, black and white with the characters brought to life with fun prints and creative designs. All items are emblazoned with the distinctive trio from Team Rocket; Jessie, James and Meowth, as well as 'Team Rocket' in Katakana in each design.
The new and official Pokémon collection will be available exclusively at Zavvi.com, from March 24th 2023.