Activision Blizzard present portfolio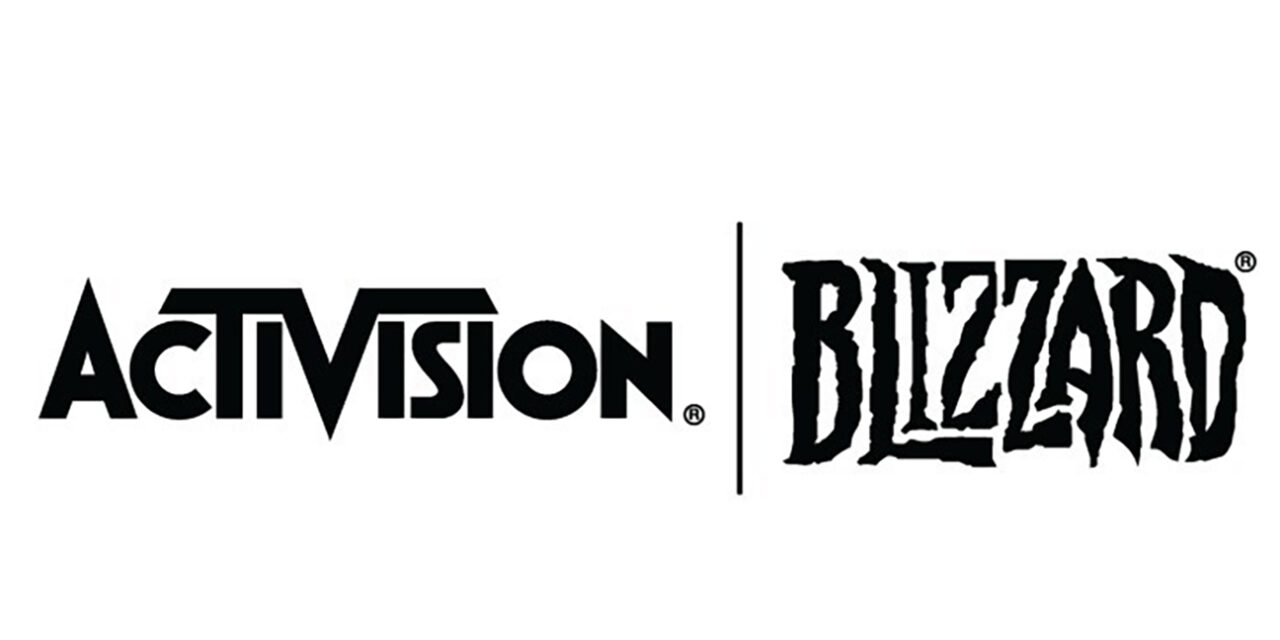 Activision Blizzard are presenting their portfolio more than 10 total billion-dollar franchises.
Among the iconic franchises that will be 'open for business' during BLE 2022 are Call of Duty, Candy Crush, Diablo, Overwatch, World of Warcraft, and more. The Activision Blizzard team will be seeking a full range of licensing and collaborative discussions for their franchises – from lifestyle and fashion to collectibles and publishing, and much more!
In addition, BLE attendees are invited to check out Activision Blizzard's appearance at BLE'S Fashion Catwalk, located at floor area #D205. This will feature a runway experience of 10 total showings on site during BLE event days (plus on-demand recordings for online), where professional models will spotlight the latest Activision Blizzard fashion across clothing, accessories, footwear, and more.
Activision's Call of Duty franchise has become one of the world's best-selling video game franchises and thrills fans as one of the most popular entertainment properties globally! The iconic series has become a leader in the interactive space through its connected experiences across devices worldwide, while breaking culture through innovation, bringing heroic swagger, and camaraderie to fans.
The future of this critically acclaimed franchise was showcased last week at the "Call of Duty: Next" event. Announcements included multiplayer news for the highly-anticipated Call of Duty: Modern Warfare II (releasing October 28), and the first wave of intel regarding Call of Duty: Warzone 2.0 (out November 16 as part of Modern Warfare II Season One), which will bring a massive new map and several new innovations. In addition, a free-to-play battle royale experience is also coming to mobile devices, as the Call of Duty team also announced the new Call of Duty®: Warzone™ Mobile, which is set to redefine Battle Royale on the go with an all-new unique Call of Duty: Warzone experience.
King's landmark mobile and online game, Candy Crush Saga, is celebrating its 10th Anniversary this year! With over three billion downloads and 250 million monthly active users, Candy Crush Saga remains incredibly popular with a very diverse and global community. The game has become one of the most popular mobile titles worldwide and (like Call of Duty Mobile) among the highest for average duration spent in mobile apps. The game is also now played on-the-go across all 7 continents.
A global legacy from Blizzard Entertainment spanning over 25 years and all major platforms, Diablo has remained a genre-defining action RPG franchise through its multiple game releases, expansions, and remasters. Diablo has also become a leader in artistic style and counterculture among today's gaming IP, where players have embraced its high levels of customization and true "choose-your-own adventure" gameplay like few others in the genre.
This year has seen the successful launch of the franchise's first-ever free-to-play mobile title, Diablo Immortal, which has reached over 30 million players. This momentum will continue into 2023 when the highly anticipated Diablo IV is slated for release.
Overwatch 2 (launching October 4) will arrive as the franchise's most significant release since its debut, bringing a free-to-play sequel to new and veteran players alike through an always on, always evolving live service model. Recent Overwatch 2 news has included the new hero Kiriko. Drawing on her Miko and Kunoichi training, Kiriko supports her team through gentle healing, deadly precision, and fluid mobility. Kiriko joins Sojourn and Junker Queen as the launch heroes for Overwatch 2.
Finally, over nearly 30 years and 20 years, respectively, the Warcraft and World of Warcraft franchises from Blizzard have set the standard within the MMORPG space and gaming at large with over 140 Million lifetime player accounts.
The slate of releases for 2022 includes the upcoming remastered favorite World of Warcraft: Wrath of the Lich King Classic (launching September 26) and anticipated ninth expansion World of Warcraft: Dragonflight (launching later this year). In addition, a new mobile strategy game titled Warcraft Arclight Rumble and set within the Warcraft universe is currently in development.