Brands & Retail Summer Conference – Top Names and a New Location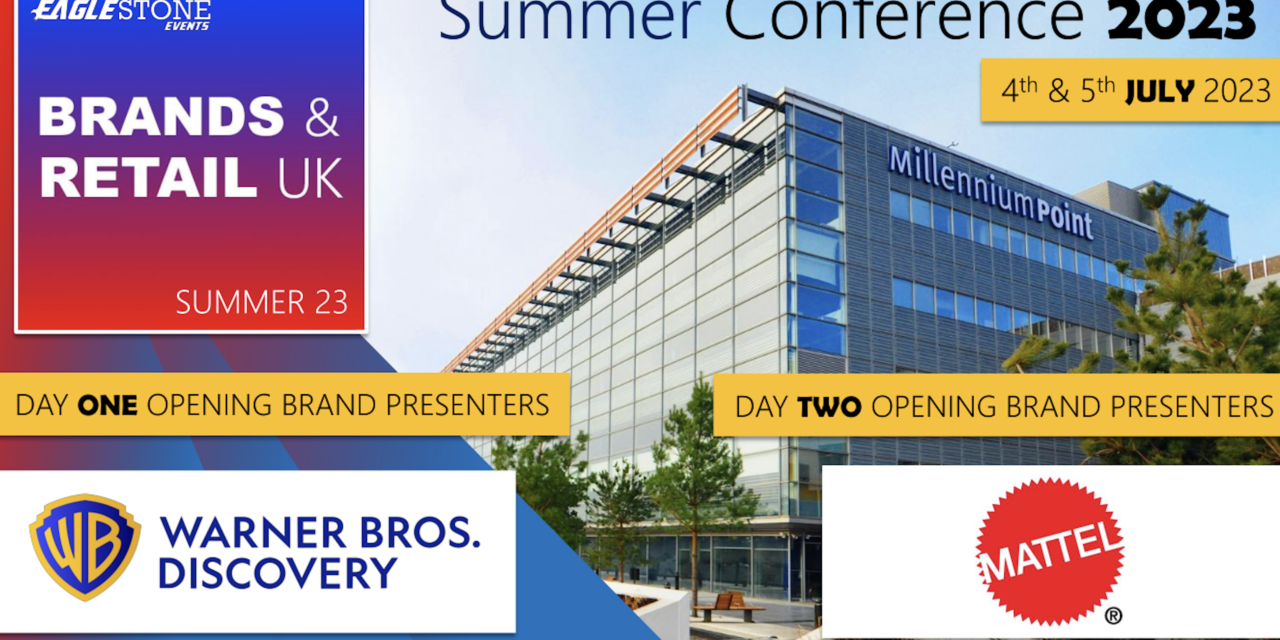 Brands & Retail UK conferences announces a new location and a new Gala Dinner for their Summer 23 conference which will be moving for the first time to Birmingham Millennium Point one of the countries best venues for screenings with their 4k 300-seater auditorium and 30 metre screen.
Millennium Point is located five minutes' walk from Birmingham New Street station and a five-minute drive from the M6 – the location is perfect for the audience to get to with cheap parking on site and numerous hotels all located within minutes of the venue.
Warner Bros. Discovery will be opening the event on Day One (4th July) and opening Day Two (5th July) Mattel will be coming back and supporting again.
Moving the conference forward after a hugely successful first year there will now be a Gala dinner for the audience at the historical 5-star Grand Hotel in Birmingham less than five minutes' walk from Millennium Point on the first night (4th July – 6pm till midnight).
Each brand taking part will have their very own branded dinner table to host our VIP audience who will get prosecco on arrival, a three-course meal, and the chance to network throughout the evening.
"I have been pleased with the growth of Brands Retail UK and it was always my intention to put on a gala dinner for our audience but the logistics in London kind of prohibited that.
Moving the conference to Birmingham means less travel for the vast majority of the audience who are mostly based in the midlands and the north, and we will also be promoting regional growth as well which is something I am proud of as I have been talking with the West Midlands Growth Company (UK government) and the Department for International Trade about ways in which we can do that.
The Summer Gala dinner will be a fantastic extra opportunity for our audience and brands to discuss, network and do deals in an incredible setting. We won't be putting on entertainments it will just be a great dinner to end the first day of screenings.
We will shortly be announcing more brands who have secured their presentation slots and tables, but with Warner Bros. Discovery and Mattel opening both days the audience can now put these dates in the calendars and secure their hotels." – Ryan Beaird – owner Brands Retail UK Conferences.
If you are a licensee or Retailer and wish to pre-register for the screenings and the dinner and discuss accommodation please email Ryan.Beaird@BrandsRetail.uk
Website: www.BrandsRetail.uk – Contact Event Director: Ryan.Beaird@BrandsRetail.uk