ABS by Allen Schwartz releases 40th Anniversary Capsule Collection Voted by Consumers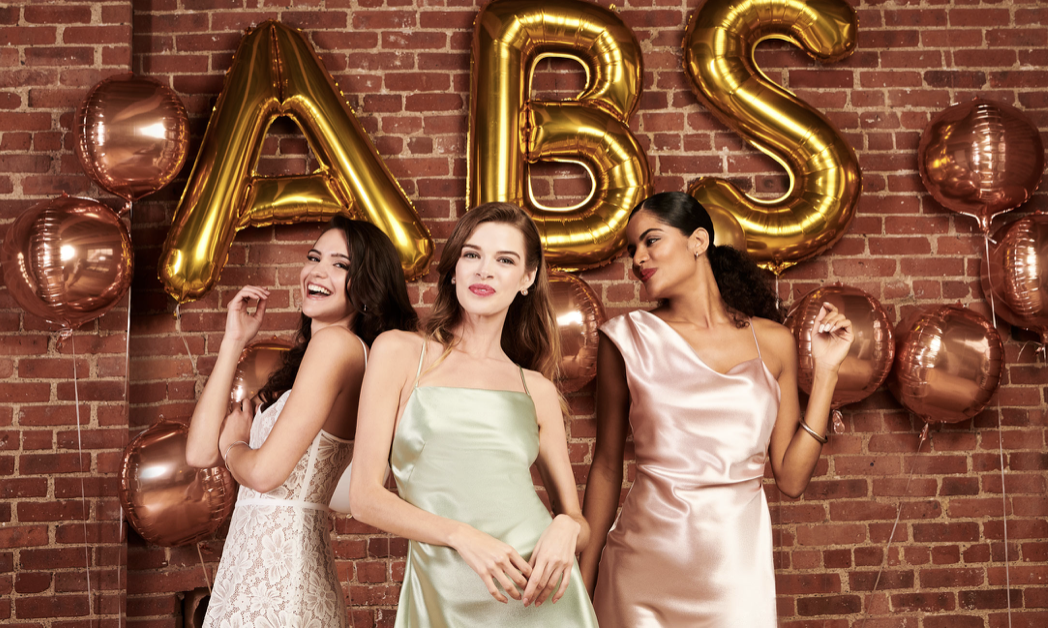 ABS by Allen Schwartz released a mini capsule collection to celebrate the brand's 40th Anniversary, it has been announced. The brand tapped customers to vote on iconic styles worn by celebrities to bring back for the limited edition release. For 40 years, ABS by Allen Schwartz has been creating well-made, perfectly tailored red carpet-worthy looks embraced by the public as well as some of Hollywood's biggest stars including Jennifer Aniston, Jessica Alba, and Laverne Cox. 
The iconic brand allowed customers to vote for their favorite silhouettes worn by celebrities on the red carpet. The "winning" silhouettes were updated to meet today's trending color palettes and styles. The limited-edition capsule collection is set to be released on June 16, 2022 on the Allen Schwartz website with dresses starting at $320. The collection is being produced in New York City using luxury fabrics including Italian Satins and Japanese lace.
Allen Schwartz started ABS by Allen Schwartz in 1982 and the brand became one of the top-selling brands in the contemporary space with retailers ranging from Nordstrom to Saks Fifth Avenue. The brand is known for offering trendy apparel and fashion-forward styles, drawing inspiration from runways, celebrities, and influencers. The brand soon became sought after by celebrities themselves with fans of the brand including Ashley Graham, Brittany Spears, Catherine Zeta-Jones, Christina Aguilera, Courtney Cox, Emma Stone, Heidi Klum, Kelly Clarkson, Khloe Kardashian, Natalie Portman, Paris Hilton, Simone Biles, and Tina Fey.
Supply chain issues during COVID led to a pause in production and the brand was acquired by an investment team led by Five Oak Brand Management late last year. The Five Oak marketing has been working to revamp the brand paying homage to the heritage, but planning an expansion of product categories and offerings over the next few years.