Smiffys Announce Universal Monsters Collection for Halloween 2022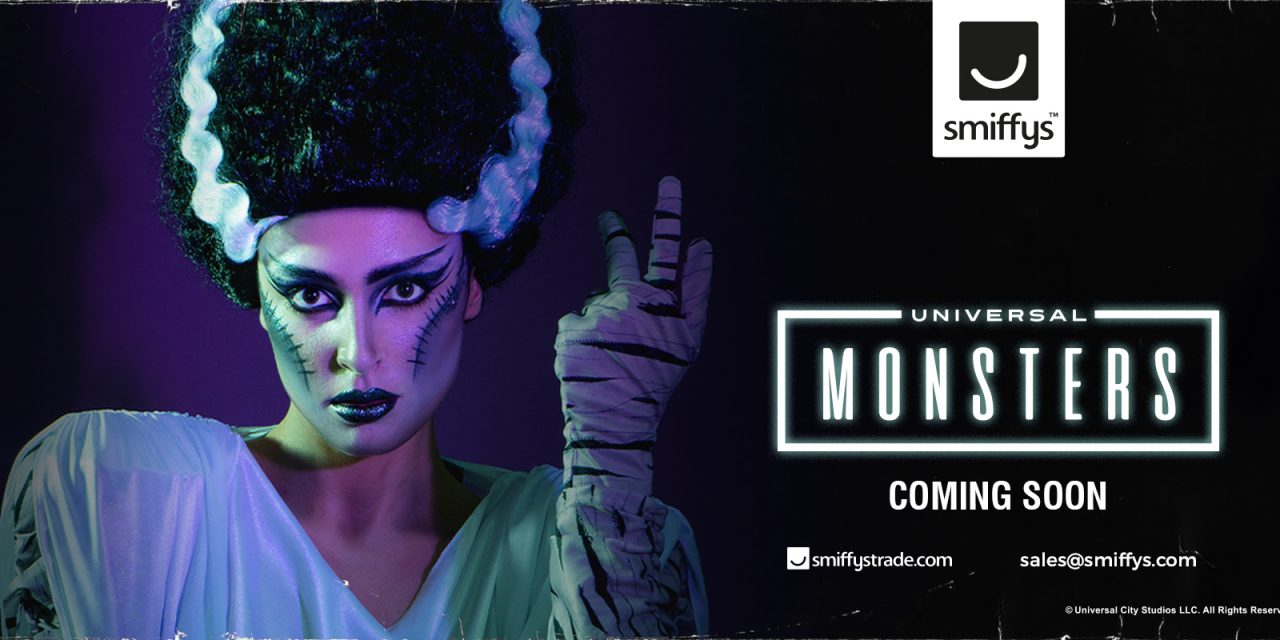 Smiffys are excited to announce a brand-new collection launching for Halloween 2022, Universal Monsters. 
The Universal Monsters collection includes some of the most iconic characters from classic horror films of the last century. These frightening creatures have stood the test of time and continue to haunt us to this day! Smiffys' first collection of costumes, accessories and cosmetics will feature timeless characters from Dracula, Frankenstein, Creature from the Black Lagoon, The Mummy and more. The range will include costumes for the whole family, along with accessories to complete the look.
"We can't wait to launch the Universal Monsters collection for this Halloween season. Nostalgia remains a strong trend and these iconic, instantly recognisable monsters appeal to all generations." – Dominique Peckett, director at Smiffys.
The new range of costumes, accessories and wigs are available to pre-order for Halloween. Please contact sales@smiffys.com or call 0800590599 for more information.
Smiffys Classic Universal Monsters range with be available in UK and IE, EU, EEA, AUS and NZ, Bahrain, Brazil, Egypt, Jordan, Kuwait, Lebanon, Oman, Quatar, San Marino, Saudi Arabia, UAE Vatican City & Yemen.