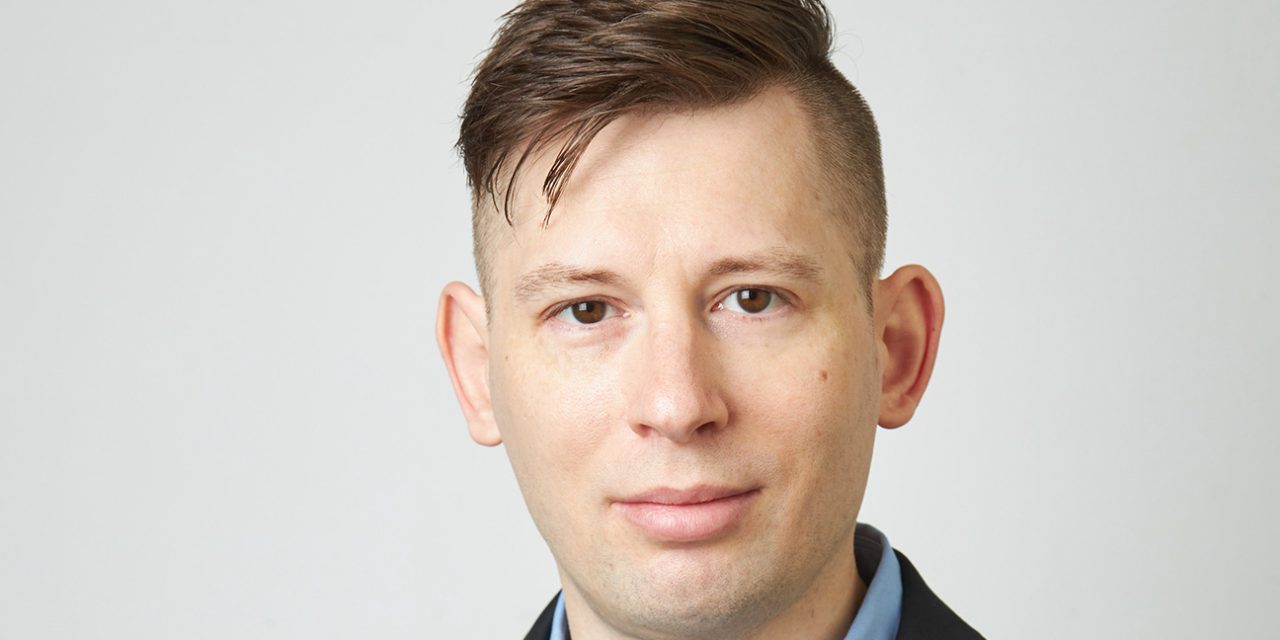 ZAG has announced the appointment of Luca Bonecchi, formerly an executive with Entertainment One, to the position of Head of Consumer Products, Europe (excluding Germany and France). The announcement was made by Julian Zag, EVP Global Operations and Head of Consumer Products, to whom Bonecchi reports.
Luca will spearhead the licensing and new business development efforts in the region for ZAG's portfolio of "ZAG Heroez" brands, an umbrella brand franchise that brings together the superheroes from ZAG's animated properties that include the global phenomenon Miraculous™ – Tales of Ladybug & Cat Noir; and the company's newest property, Ghostforce. He will help further ZAG's mission in building best-in-class licensed programs and manage the company's regional licensing agents including Planeta Junior (CEE), CPLG (GAS,) and Megalicense (Russia).
Luca takes over the role previously handled by Helena Perheentupa, who will remain with ZAG in a new senior management role, to be announced. He joins ZAG from his most recent position as Head of Agent Management at Acamar Films, following an over six year career with Entertainment One, where he served as VP Licensing EMEA. Previously, Bonecchi worked in licensing management roles at Sanrio and Giochi Preziosi.
"Luca is joining ZAG at a very exciting time. Across Europe, demand continues to be extremely strong for Miraculous with sales exceeding expectations across the board, and expected to grow further with season five debuting this fall followed by the debut of our US$100 million animated movie," commented Julian Zag. "Luca will also lead strategy for our newest IP Ghostforce, which launched in fall 2021 across Europe on Disney Channel EMEA and immediately became a market leader, with a new toy line from ZAG and Playmates scheduled for release in 2023."
"ZAG exploded onto the global scene with the cinematic superhero adventure series Miraculous – Tales of Ladybug and Cat Noir, capturing the hearts of children and families everywhere with an ever-increasing fanbase that continues to eagerly await new projects and products from the company," commented Bonecchi. "I can't wait to get started and further build on the tremendous success of Miraculous and develop new opportunities for Ghostforce alongside our current regional partners, including Rubies, BlueOcean, Panini, and Edel who collectively will bring Halloween Costumes, magazines, books and more to the market later this year.
Miraculous™ – Tales of Ladybug & Cat Noir continues to be everyone's favorite superhero story and is ranked by IMDB amongst the Top 10 Best Animated Shows in the last 20 years[1]. Available in over 120 countries, season five of the series will debut this fall, followed by the highly anticipated $US100M+ animated feature to be supported by several yet unannounced cobranded partnerships with some of the most influential companies across the globe across numerous consumer products categories. With a massive fan base of young adult "Miraculers," (ages 15-25), Miraculous has become a digital planetary craze with over 30 billion views on YouTube (authorized and user-generated content); over 200 million downloads of the official app; and over 300 million+ plays on Roblox. Over 280 million products have been sold and retail sales have surpassed US$1B worldwide to date. Miraculous is thewinner of 27 awards, and was a finalist for Best Licensed Brand among perennial classics in the Licensing International Excellence Awards, 2022.
The 3D-CGI-animated superhero aspirational action-comedy series Miraculous™ – Tales of Ladybug & Cat Noir, created by ZAG and co-produced with ON kids & family follows the adventures of two seemingly typical teens with secret identities, Marinette, and Adrien, who magically transform into superheroes, Ladybug and Cat Noir. As secret superheroes, Ladybug and Cat Noir are partners in the action. But in the daytime, Marinette is just a normal girl, living a normal life. Cat Noir will do anything to support and impress Ladybug but does not know this is Marinette from his class. Marinette, the regular girl, in turn dreams of Adrien and simply gets little response. When evil threatens Paris, their beloved City of Lights, can they beat the unexpected villains?
Superheroes adventure series Ghostforce is delighting audiences the world over since its debut in fall 2021, and two Ghostforce specials, one for Halloween and one for Christmas, are slated for broadcast later this year. Across Europe, consumer products partners already on board include Playmates, ZAG Lab's toy partner. The first wave of the new toy line from ZAG and Playmates will launch globally in 2023, featuring figurines of the major heroes, a collection of boo capsules, and will play on the collectivity of the ghosts. The toy line will be distributed across GAS by Bandai.
The stakes are high but always incredibly fun in Ghostforce! LIV, ANDY and MIKE are three junior-high school students who secretly form a team of superheroes—the Ghostforce—to fight the ghosts of New York. Their founder and commander is Ms. Jones, a brilliant scientist who does everything she can do to better identify the ghosts and has even created a fourth member, GLOWBOO, an Artificial Intelligence running on phantom energy. With each mission, Liv, Andy, and Mike transform into Myst, Fury and Krush, superheroes armed with the powers of the ghosts they capture and high-tech gadgets invented by Ms. Jones. They are the only ones who have the ability to hunt down the ghosts and fight them… before they hurry back to school so they don't miss the next science class!
---