ABG and SPARC Group to Acquire Eddie Bauer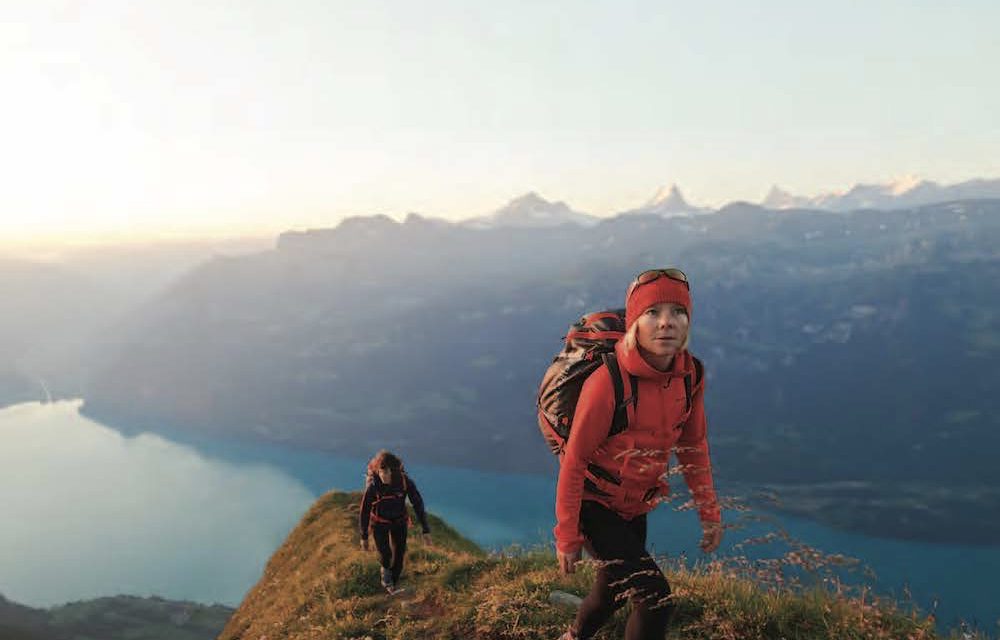 Authentic Brands Group, LLC (ABG) and SPARC Group, LLC (SPARC), a leading retail enterprise, today announced a definitive agreement to purchase Eddie Bauer, the iconic American outdoor brand, from PSEB Group ("PSEB"), an operating company owned by Golden Gate Capital. ABG will own Eddie Bauer's intellectual property and the brand's core operating business will become a part of the SPARC portfolio of brands. Following the close of the transaction, SPARC's operating platform will include Eddie Bauer, Brooks Brothers, Lucky Brand, Nautica, Aéropostale and Forever 21, which collectively generate nearly $8.6 billion in systemwide retail sales annually.
ABG owns a portfolio of brands that span the entertainment, media, fashion, active, beauty, home and hospitality sectors. The acquisition of Eddie Bauer, an outdoor lifestyle pioneer, further diversifies ABG's portfolio and puts the company at the forefront of this thriving industry vertical. Eddie Bauer is a history-making brand with a legacy built on inspiration, innovation and exploration. The founder of the eponymous brand invented the original down jacket, which revolutionized outerwear and created a wardrobe staple. Today, Eddie Bauer empowers people everywhere to "live their adventure." Its product offerings include performance outerwear, apparel, swimwear, footwear, accessories and outdoor lifestyle gear.
"Eddie Bauer has a 100-year history of unparalleled authority in the outdoor space," said Jamie Salter, Founder, Chairman and CEO of ABG. "The global outdoor market opportunity has grown exponentially over the last year and we are ready to hit the ground running and guide this brand into new frontiers in partnership with SPARC, Damien and the rest of the Eddie Bauer team."
After the acquisition is complete, Eddie Bauer will become part of the SPARC organization. Eddie Bauer will remain headquartered in the Seattle area under the leadership of current President Damien Huang. The Eddie Bauer team, in partnership with SPARC, will manage the brand's sourcing, product design and development, wholesale, planning and allocation, and e-commerce as well as its 300 stores, which are principally located in the U.S. and Canada. Eddie Bauer has a robust and growing e-commerce business, which drove nearly half of the brand's annual retail sales last year.
"The addition of Eddie Bauer introduces a new and highly-differentiated expertise to the SPARC organization," said Marc Miller, CEO of SPARC. "The brand pushes the boundaries of technical innovation and performance with award-winning outdoor product offerings, bringing an entirely new component to our fashion and lifestyle brand portfolio. We are excited to work closely with the Eddie Bauer team as we help drive the brand forward."
"As an iconic brand dedicated to making the outdoors more accessible and enjoyable for everyone, Eddie Bauer has built up great momentum," said Damien Huang, President at Eddie Bauer. "I am proud of our team's achievements to better position Eddie Bauer to compete and win in a digitally-driven, omnichannel world. We are excited to partner with ABG and SPARC, who recognize the significant opportunities ahead, and are well-positioned to help us maximize the brand's full potential and expand our global presence as a leader among outdoor and active brands. On behalf of the entire Eddie Bauer team, we are deeply grateful for the support of Golden Gate Capital, who has been instrumental in guiding our strategy and accelerating Eddie Bauer's growth over the course of our partnership."
"We have enjoyed a highly successful partnership with Eddie Bauer since 2009 and are proud of the company's tremendous transformation during that time," said Neale Attenborough, PSEB Chairman and Operating Partner at Golden Gate Capital. "Under Damien's leadership and vision, Eddie Bauer has repositioned itself as a true outdoor performance brand with award-winning technical products, strong omnichannel capabilities and a loyal and growing customer base, which are driving solid results. With significant scale, unique brand-building capabilities and deep operational acumen, we are confident that ABG and SPARC are the perfect partners to enable Eddie Bauer to continue to flourish."
ABG will tap into the essence of Eddie Bauer and leverage the brand's technical performance attributes to extend into new outdoor categories and distribution. International growth is an important part of the brand strategy, with territory expansion opportunities in LATAM, Europe and APAC. Near-term launches in China and Korea will drive the initial phase of that growth. Eddie Bauer also has a proven history in non-traditional categories and ABG will continue to expand the brand into other product lines suited for all of life's outdoor adventures.