TWG Announces Unified eCommerce Experiences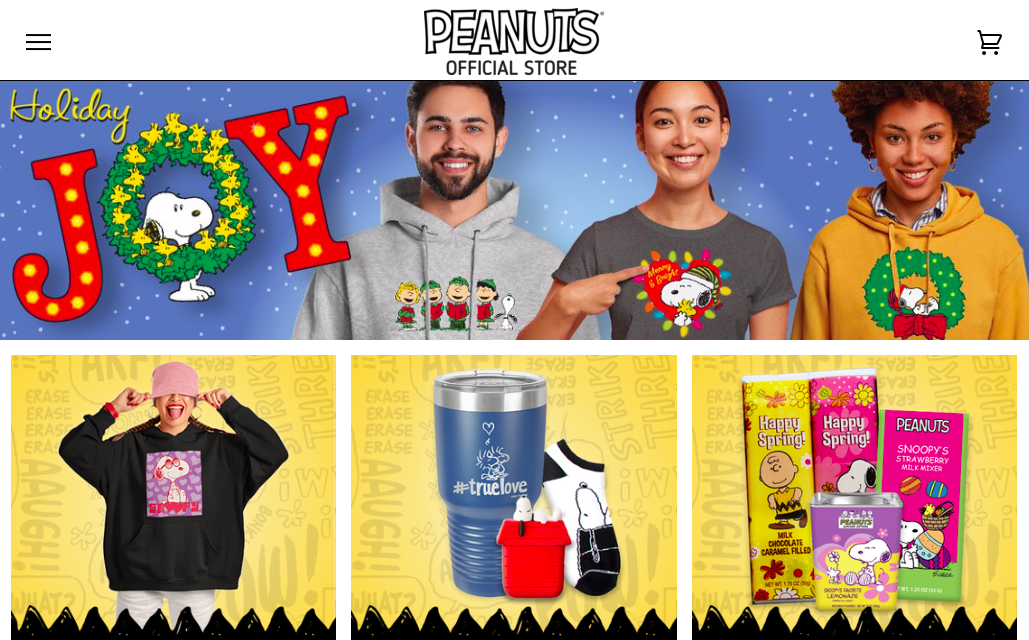 As the world of retail, and the world at large, undergo seismic shifts in the way consumers connect and engage, there has never been a more important time for brands to build a direct relationship with their consumers. To that end, The Wildflower Group (TWG) is proud to formally introduce its eCommerce Division, a 360-degree service that helps brands build and operate their own online storefronts.
TWG already powers the online stores of beloved brands including Peanuts, Coraline's LAIKA Studios, Discovery's Shark Week, Moonbug's CoComelon and Blippi, Matthew Berry's Fantasy Life, Konami's Yu-Gi-Oh! and MotorTrend, among others.
Michael Carlisle, Founder and Principal, TWG: "Retail brands have had their own eCommerce sites for years, often with a larger assortment than you can find in stores, but it's been almost exactly the opposite for licensed brands, where product is spread out across retailers, and the websites that do exist generally have only a small collection. Our eCommerce Division not only helps brands create their online store, but also build a robust product assortment and then run the operation from logistics to marketing. The end result is a one-stop online shop for your brand along with the backend support needed to deliver a top-tier customer experience."
Over the past six years, TWG has built out a comprehensive suite of solutions to support end-to-end eCommerce operations, all executed in-house.
Building (and then Managing) Your Site: From initial strategy through to creation and ongoing site management, TWG helps brands create and maintain exactly the kind of digital experience their fans expect.
Pulling Together the Products: Drawing on two decades of licensing and manufacturing expertise, TWG helps brands build the most comprehensive product assortment possible by sourcing from licensees and directly from manufacturers, as well as employing print-on-demand and dropshipping partnerships.
Drawing Consumers in: A website does no good if no one knows about it, which is why TWG also runs a full-service marketing operation and helps develop brand-specific campaigns to build awareness across all major search and social media platforms (Google, Facebook, Instagram, TikTok, Pinterest etc.) utilizing paid placements, affiliate marketing, as well as email and SMS marketing and more.
Keeping Customers Happy: TWG's full-service fulfillment center in Hoboken, NJ has a staff of professionals on-site to handle shipping, inventory management, marketing and customer service enquiries.
Josh Wormser, SVP, Product Sourcing and New Business, TWG: "Building a website is only the first step. What sets TWG apart is all the things we do after the store is built – managing and evolving the product assortment; handling logistics and shipping; running the digital advertising campaigns that bring in customers; and keeping those customers happy throughout the process. These are the things that make an eCommerce operation successful, and we manage all of it for our clients."
Cheryl Chua, EVP of Creative & Digital Operations, TWG: "In today's digital-first world, your online store is one of the most important branded products you create. Drawing on our decades of branding expertise, we help you create a robust digital sales channel that will not only drive revenue but also customer loyalty."