Zoonicorn Licensees United Smile and Jay@Play Forge Partnership for US Market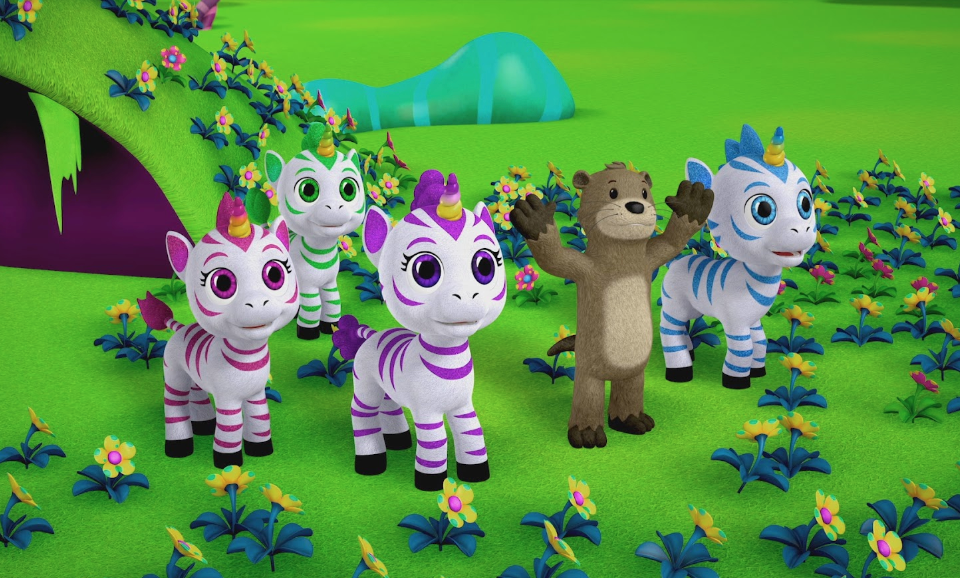 Zoonicorn master toy licensee United Smile has forged a strategic alliance with fellow licensee Jay@Play, whereby Jay@Play will serve as its exclusive Zoonicorn distributor for the US market.
United Smile will leverage Jay@Plays's extensive retail relationships and market position as it rolls out a range of branded Zoonicorn products beginning in 2024, including playsets, mini- playsets, figurines, plush and animated plush.
Jay@Play which has returned to the Zoonicorn family with its own licensing agreement, is now releasing Zoonicorn branded products under its Happy Nappers line, which includes the Zoonicorn Photoflix Huggable Digital Friend Plush, featuring a multimedia player and selection of Zoonicorn episodes, as well as their popular sleep sack.
Zoonicorn's seven-minute episodes are produced by Toonz Entertainment and Zoonicorn LLC and distributed by Toonz Entertainment. In the US, Zoonicorn episodes can be found in the US on Peacock TV, Happy Kids TV and Kidoodle, as well on streaming services across the world. The companies recently announced a new deal to greenlight season three of the popular preschool series. Global licensing for the brand is shared by the two companies and headed by J'net Smith of All Art Licensing.
"This partnership with Jay@Play enables us to take full advantage of the rapidly accelerating momentum and broadening consumer affinity for the Zoonicorn brand," commented Josue Rosenzweig, President and CEO, United Smile. "The leverage and market positioning we are looking to secure for our Zoonicorn products at retail is enhanced immeasurably by this new collaboration,"
The Zoonicorns inhabit the dreams of young animals, taking them on amazing adventures to help learn important social-emotional skills with a focus on optimism and resilience. The Zoonicorns cleverly guide each dreamer through a whirlwind of fun-loving escapades and when the dream is over, the young animal wakes up feeling self-confident, with the decision-making skills necessary to overcome whatever challenges they are facing. At the heart of every solution is the one important truth—the power to solve any problem is inside of them.
Multi Emmy Award-winner Mark Zaslove (Winnie the Pooh, Lazytown, Bob The Builder) serves as show runner and lead writer/editor for the series. The music for the show has been composed by Emmy Award winning composer Rich Dickerson.