Yugioh expands in fashion arena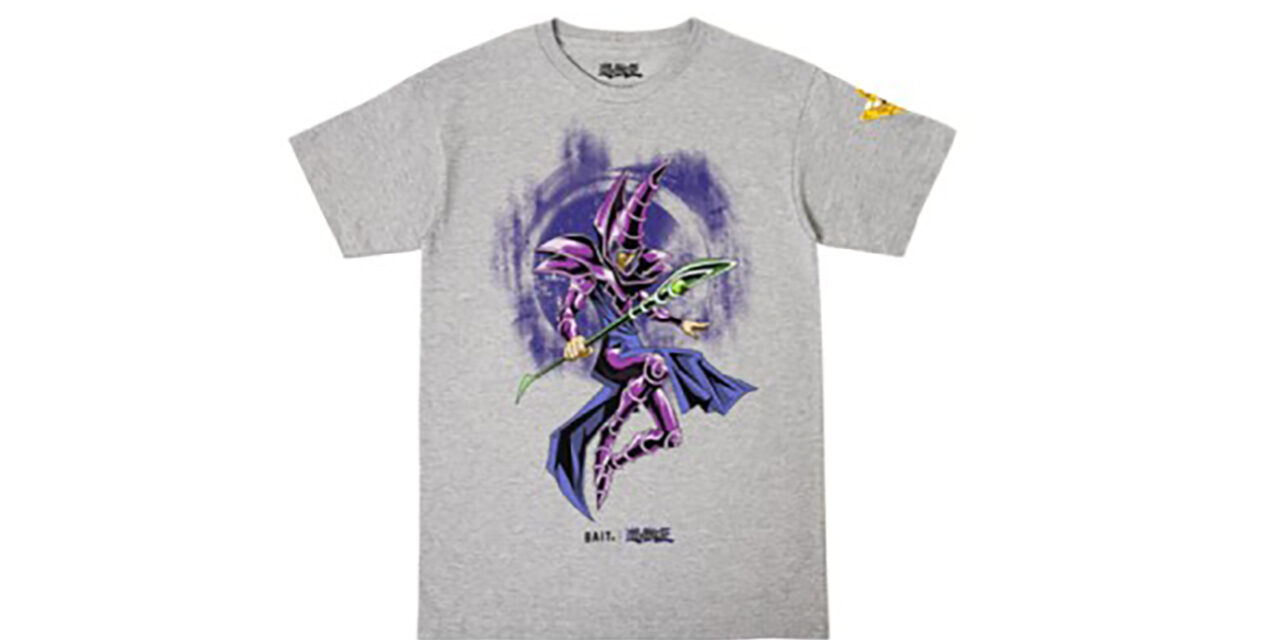 In a move to target a younger, more dynamic consumer with a passion for the latest style and trends, Konami Cross Media NY, Inc. has kicked off an expansion into the fashion arena with their flagship property, Yu-Gi-Oh!
Fresh and bold designs are headed to market with new partners including: BAIT, Bershka, Park Agencies and Tuned in Tokyo.
In making the announcement, Jennifer Coleman, Vice President, Licensing and Marketing, Konami Cross Media NY, said: "Our new collaborations will result in strong niche product lines that will provide new avenues for the continued growth of Yu-Gi-Oh! in the highly in-demand and competitive fashion and apparel scene. We look forward to working with our new licensees and retail partners as we further solidify Yu-Gi-Oh!'s place in the pop culture zeitgeist."
Among the new Yu-Gi-Oh! apparel agreements:
*Popular with Gen Z and known for its collaborations with footwear companies including Reebok and ASICS, BAIT is a sneaker, apparel, and collectible brand headquartered in Los Angeles with locations all around the United States, Japan, Taiwan and more opening up soon.
*Bershka is a retail chain, owned by Spain's Inditex Group (which also owns the apparel retailer ZARA and Pull&Bear, among others). Bershka is working closely with Konami Cross Media NY to expand the Yu-Gi-Oh! brand in Europe and in the fast fashion world. The first drop is planned for Fall 2022.
*Park Agencies is a leading designer and developer of licensed merchandise and apparel for brands and licensees. Founded in 2004, Park Agencies, which has featured shops with such retailers as Topshop, TopMan as well as with online retailers like ASOS and EMP, has established a strong presence across retail in Europe and will help to maximize Yu-Gi-Oh!'s apparel presence with the Gen Z demographic.
*The automotive space is also providing an inroad to fashion through Tuned in Tokyo as they serve a dedicated audience who are, passionate about the Japanese automobile community. This collaboration connects Yu-Gi-Oh! with Tuned in Tokyo's audience, bringing in car enthusiasts and their powerful social media presence.