Buoyant Sales for Pokémon Across Europe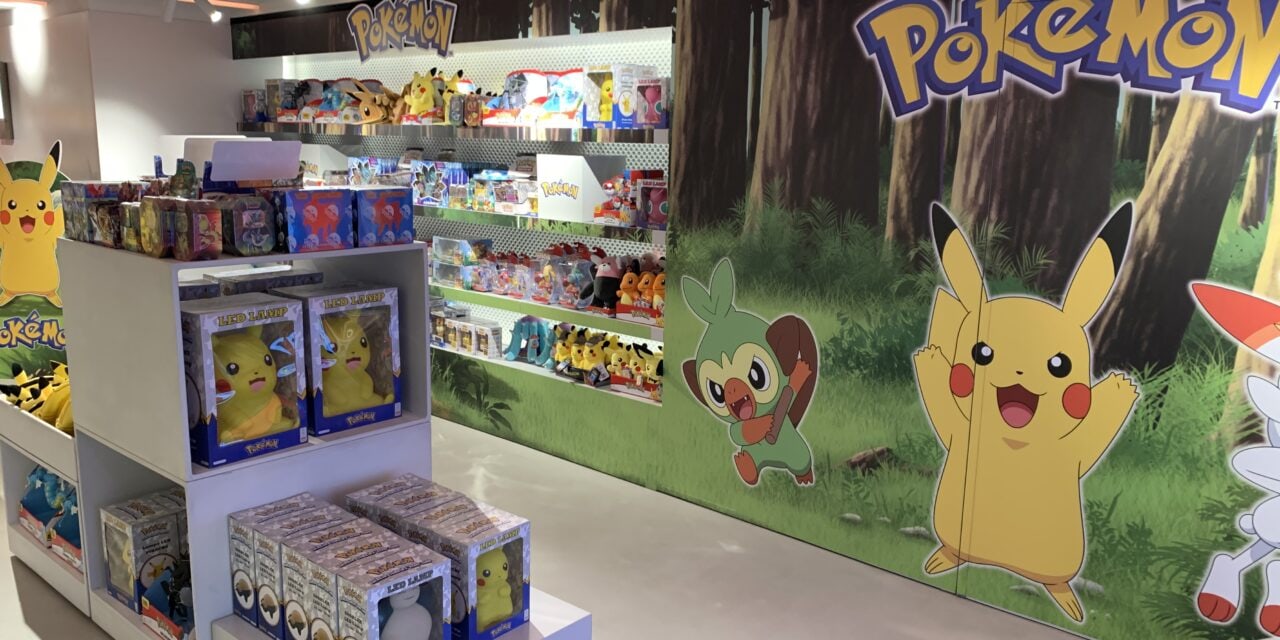 The Pokémon Company International announces that Pokémon delivered a significant increase in sales across Europe for its Pokémon Trading Card Game (TCG) and Jazwares toy range in 2020 despite a challenging year for retail.
According to figures recorded by the NPD Group Toys retail tracking service, sales figures increased in the UK, France, Germany, and Benelux during 2020 for the Pokémon TCG and toys from Jazwares. Year-on-year sales for Pokémon continue to outperform the market trend—a regular achievement for the brand in recent years.
Pokémon was the #1 NPD toy property in France up to week 49 in 2020, finishing the year in third place overall with a total growth of 7%.
Remaining the #1 Strategic Trading Card property in Europe, according to NPD, Pokémon sales continued to rise in key territories with YOY growth of 15% in the United Kingdom, 6% in France, and 28% in Benelux. According to TPCi's own EPOS tracking service, which began in Germany four years ago, 2020 registered the best like-for-like retailer sales since tracking began, and Q4 was up a staggering 319% against the same period in 2018.
Jazwares launched an extended range of innovative new products for 2020 which proved extremely popular and resulted in a 36% uplift in sales across Europe. Their Advent calendar sold out well before the start of December, and the Pokémon Carry Case Playset sold out in the UK and performed well above expectations.
Also new for 2020 was the launch of  Pokémon TCG Battle Academy, the first ever board game adaptation of the TCG, combining strategic Pokémon TCG gameplay within a classic, easy-to-learn, and fun-to-play family game experience. An out-of-the-gate success, Battle Academy won the Best Game category in the 2021 US Toy of the Year Awards. 
Mathieu Galante, Licensing Director EMEA for The Pokémon Company International, said: "In what has been an extremely challenging year for retail, we are delighted that Pokémon has performed so strongly and helped to provide a welcome diversion and entertainment. Appetite continues to grow for our innovative range of best-in-class products, reflecting Pokémon's widespread appeal and innovation which keeps it fresh, relevant and in-demand. 2021 is our 25th anniversary, and we have a whole host of exciting celebratory plans in place for this landmark year."
Simon Benton, VP Pokémon TCG Sales Europe, said: "Pokémon TCG sales were beyond expectations in 2020, with four significant markets enjoying their best-ever years. Our hugely popular Pokémon TCG: Sword & Shield Series expansions maintained a high profile throughout the year. The launch of the Battle Academy board game brought an added new dimension to Pokémon's TCG appeal. 2021 is off to a fast start despite European retail lockdowns, with January EPOS sales figures higher than any we've seen before. The recently launched and highly anticipated Shining Fates expansion, featuring 100 all-important Shiny cards, is set to be another big hit; we've already had to instigate reprints to keep up with the huge demand at preorder. It's a great start to what's set to be an exciting year of special promotions and activity to celebrate Pokémon's 25th anniversary!"