Youtooz Collectibles in Partnership with Monstercat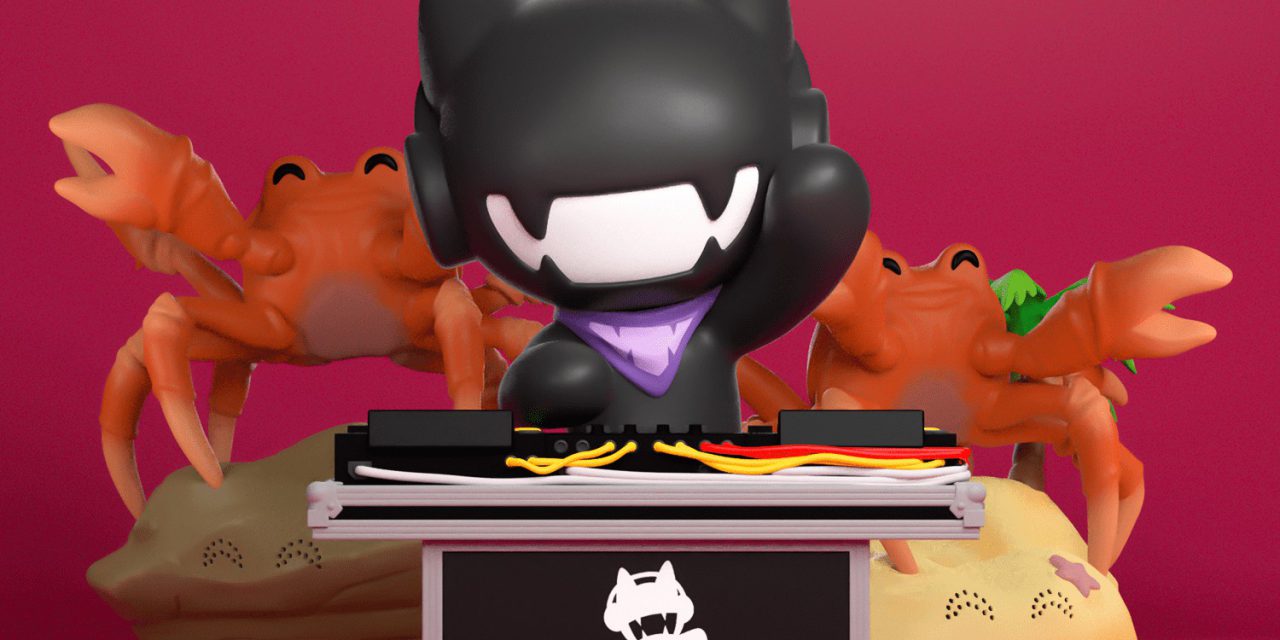 Today , Youtooz will launch its newest internet-inspired figurines in partnership with Monstercat. Bridging the online electronic music community with designer toy enthusiasts, the Monstercat mascot and Irish DJ Noisestrom's Crab Rave character join the Youtooz family. 
Since its release on April Fool's Day in 2018, "Crab Rave" has garnered over 80 million streams across platforms and become a beloved meme. In 2019, Monstercat brought "Crab Rave" to the digital dancefloor as a free track in VR rhythm game Beat Saber, and later that year, Fortnite Battle Royale revealed its "Crabby" emote, rumored to have been inspired by the original meme.
The Monstercat Youtooz figure stands 4.7 inches tall and is featured in 3-D form. Sculpted wearing a purple bandana with a print of the open Monstercat mouth around the neck and black headphones on the head, the figure raises a paw to the audience while playing a detailed controller which includes individual knobs on the mixer, two cue and play buttons, two vinyl decks, multi-colored wires emerging from the ports and a white Monstercat logo printed on the front of the stand.
The Crab Rave Youtooz features a crab, mid-dance on top of a sand island which houses a speaker. Designed in collaboration with Noisestorm and Monstercat, the double-walled window box contains an illustrated tropical beach, complete with palm trees and coconuts, inspired by the seascape from the original Crab Rave music video. The collectible itself is 3.6 inches tall, featuring a crab with a smoothly sculpted exoskeleton, smiling eyes and plays the "Crab Rave" song through speakers on the top of the base controlled by a push-button on the front.