Grateful Dead and VW Igloo Cooler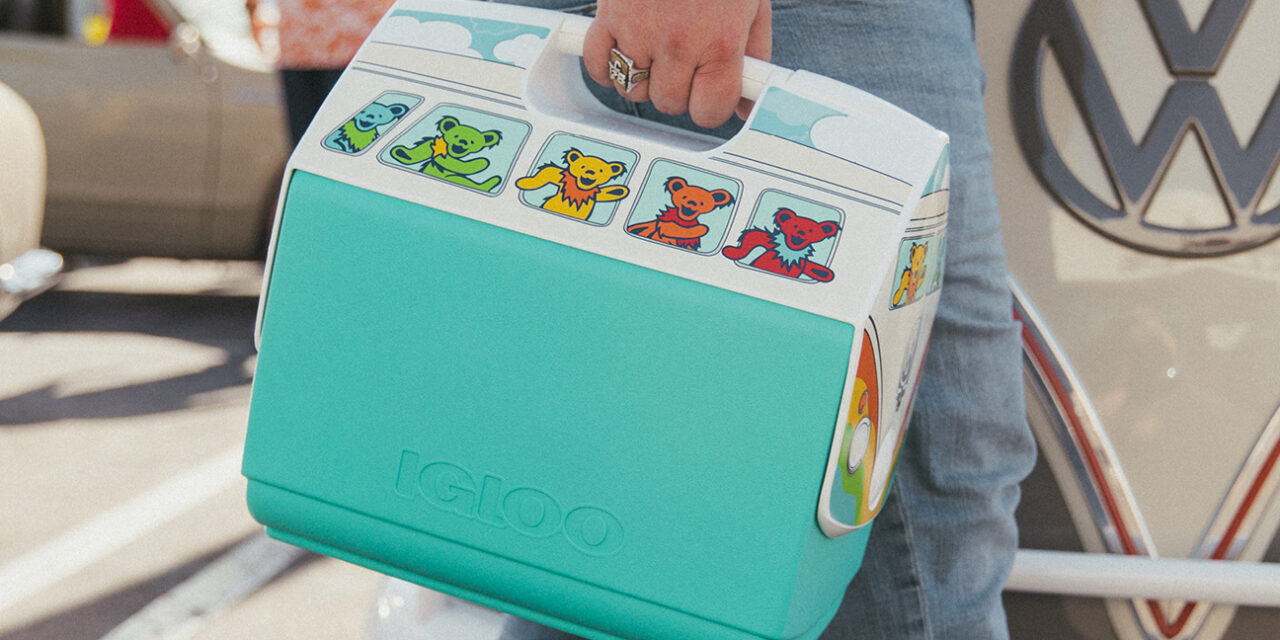 Igloo recently announced a collaboration with the Grateful Dead and Volkswagen on a special-edition Playmate cooler modeled after the globally loved VW Bus and featuring colorful artwork inspired by the celebrated rock 'n' roll band. The all-new Grateful Dead VW Bus Playmate Elite is available at igloocoolers.com/gdvwbus.
"With this spirited triple collab, we're transporting Dead Heads back to the good old days when Grateful Dead concerts weren't complete without a sea of Volkswagen Bus vehicles parked outside," said Adrienne Berkes, Vice President of Marketing at Igloo. "Our creative design combines this classic van, the iconic Dancing Bears and, of course, our world-famous Playmate cooler. We can't wait to see fans hitting the road with this very special cooler along for the ride."
Igloo created the Grateful Dead Volkswagen cooler, through a deal facilitated by Volkswagen's global licensing agency IMG, by incorporating design elements made famous by devoted fans of the legendary band. The Volkswagen Bus — the vehicle that Dead Heads popularly drove from city to city attending countless Grateful Dead concerts — takes form throughout the Playmate's lid and body while the custom rainbow-colored artwork across the tent-top lid features the beloved Grateful Dead dancing bears as the van's driver and passengers.