Woodlodge partners with Pantone to create a splash of colour in the nation's gardens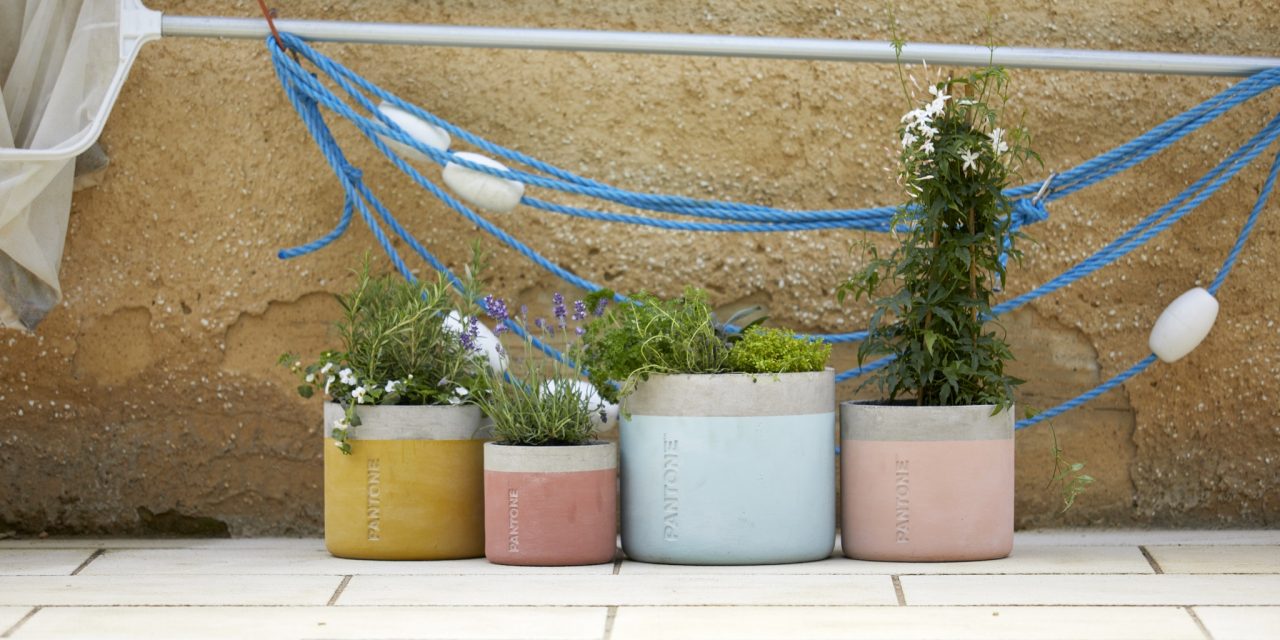 Woodlodge has announced it is teaming up with Pantone, the universal language of colour for designers, brands and manufacturers, for its latest licenced outdoor collection. Inspired by Pantone's most popular shades, this collaboration offers a contemporary and on-trend range of planters that will appeal to a wider range of consumers. Buyers can get the first glimpse of this exciting partnership at Glee next week. 
Featuring the instantly recognisable Pantone logo, the new portfolio will inject colour into sales areas and tap into the popularity of bold shades in the home. Following the past couple of years, we are seeing the return of deep and vibrant colour tones, bringing brightness into the home, a trend forecast by many of the top interior designers. All white spaces are quickly disappearing with the use of vibrant colour completely transforming a space, and certain tones are known to have positive effects on well-being and motivation.
The new outdoor planter collection is available in eight different designs which include glazed terracotta, reinforced concrete and fibreclay planters in an array of colours, bringing Pantone's expertise, vision and design to the gardener.
Primary colours
One trend that has surged in recent years is the rising popularity of primary colours. The cheerful and optimistic shades of red, yellow and blue are harnessed in Woodlodge's Pantone range. The fibreclay ridged planters are clear, straightforward and eye-catching, bringing will bring vivid tones to hardscapes within a small garden or backyard. Also available in white, the ribbed planters use their clean lines and shapes to create a striking look for younger gardeners. Embellished with ruby red, sunshine yellow or cobalt blue to stand out, the planters will give the garden a dose of happiness by making a fun statement.
Earthy hues
With many people reconnecting with nature since the pandemic, consumers have been turning to earthier colours like green and blue tones, to make their home a comforting and calming sanctuary. The Pantone fibreclay ridged planters also come in an earth tone palette of dark blue and green to bring a sense of rest to the garden. Inspired by the soothing beauty of the natural world, the ribbed planters are also available in mint green, and light blue and are versatile enough to work in a variety of spaces. For a neutral look, the planter also comes in modern black to add sophistication to plants.
All a glaze
The launch of the Pantone collection comes at a time when interest in container gardening is at an all-time high and consumers are looking for pots that are highly decorative ornaments as well as being functional and give an instant impact. The glazed collection of Pantone planters comes in pastel green and pink and will create a light atmosphere in garden decor. Green is one of the more popular pastel colours probably because of its ultra-refreshing look and the raised lines and Pantone logo will brighten up a dark corner, whilst the pastel pink re-energises any space.
Cementing style outdoors
Woodlodge is proud to introduce its ribbed reinforced Pantone planter designs that suit the clean lines of contemporary architecture and planting. Lightweight, strong and weatherproof, the pots are available in a kaleidoscope of shades including blue from duck egg to sky blue, charcoal grey, coral and dark red, yellow and pink. With their thick grooves and stamped Pantone logo, each planter has a distressed stone effect that gives them an industrial edge that would suit any city garden. The pots are made from GRC cement, a material that's unbelievably durable and robust and the brutalist style will offer retailers a real point of difference in store.
Two-tone
Pioneering the way in stand-out garden design for 2023 is the Woodlodge and Pantone Dipped Pots. Sleek, modern and aesthetically minimal, the straight-edged planters are available in seven different colours with a bare rim providing a contrasting design. The two-tone finish adds depth and looks great in contemporary and transitional homes, whilst the stone-like texture makes these planters' equal parts striking and functional. Complete with the iconic Pantone logo, the simple design allows the plants to pack a real punch and reflects the characteristics of the Gen Z and Millennial audience.
Michael Wooldridge, Director of Woodlodge said: "Pantone is highly recognised both within and outside of the design community and now Woodlodge is bringing it into the garden. The brand has a huge influence on interior design and fashion, Pantone's Colour of the Year announcement is always influential in trends that are to come. This collaboration will bring a new audience to the garden retailer, as well as appeal to buyers who increasingly believe that interior fashion and design can play an important role in the garden too. We are delighted to add the Pantone licenced range to our ever-expanding portfolio and continue to lead the way in cutting-edge garden decor"