WILDBRAIN TO DISTRIBUTE SAVING ME SERIES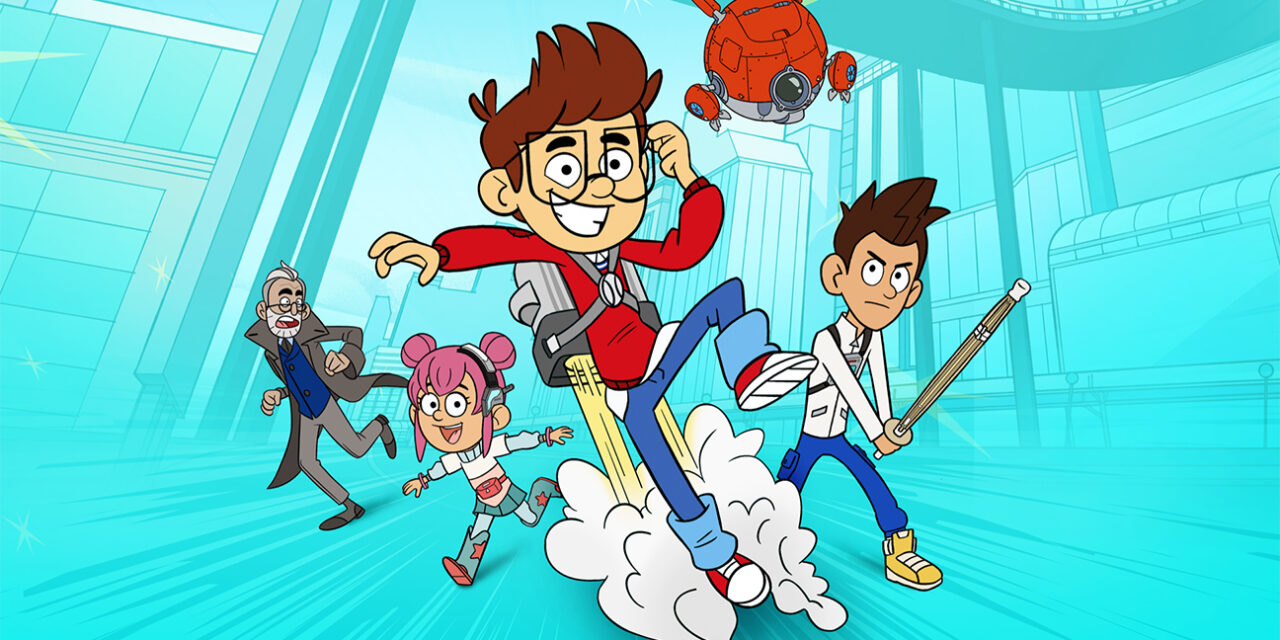 WildBrain, a global leader in kids' and family entertainment, has secured worldwide distribution rights for seasons one and two of the brand-new 2D-animated comedy-adventure series, Saving Me (20×22' total). Produced by Montreal's Sphere Animation in partnership with BYUtv, the series is currently available for delivery.
What would you tell your 11-year-old self if you had the chance? Saving Me is the story of a tech billionaire from the distant future who has messed up his life, relationships and the world, but who now has the opportunity to reinventhis life and the future by going back in time to team up with…himself.
Caroline Tyre, VP Global Sales and Rights Strategy at WildBrain, said: "Saving Me is a heartwarming second-chance story, perfect for kids and the whole family to enjoy together. It's laugh-out-loud fun and a terrific addition to our robust catalogue of animated content. We're excited to share this entertaining adventure series with audiences around the world."
Jacques Bilodeau, President and Producer of Sphere Animation said: "We are thrilled with the work our team accomplished on Saving Me and on the outcome of our partnership with BYUtv. This is the beginning of a great relationship with an important player in family television."
Principal voice actors in Saving Me include Ivan Sherry (Inspector Gadget), Adam Sanders (Clifford the Big Red Dog), Jonathan Tan (My Little Pony: Tell Your Tale), Amariah Faulkner (Daniel Tiger's Neighborhood), Ana Sani (WildBrain's Strawberry Shortcake: Berry in the Big City), Dan Chameroy (Hotel Transylvania: The Series), Cory Doran (Total DramaRama) and Jamie Watson (True and the Rainbow Kingdom).