Toy Association Reverses New Orleans Decision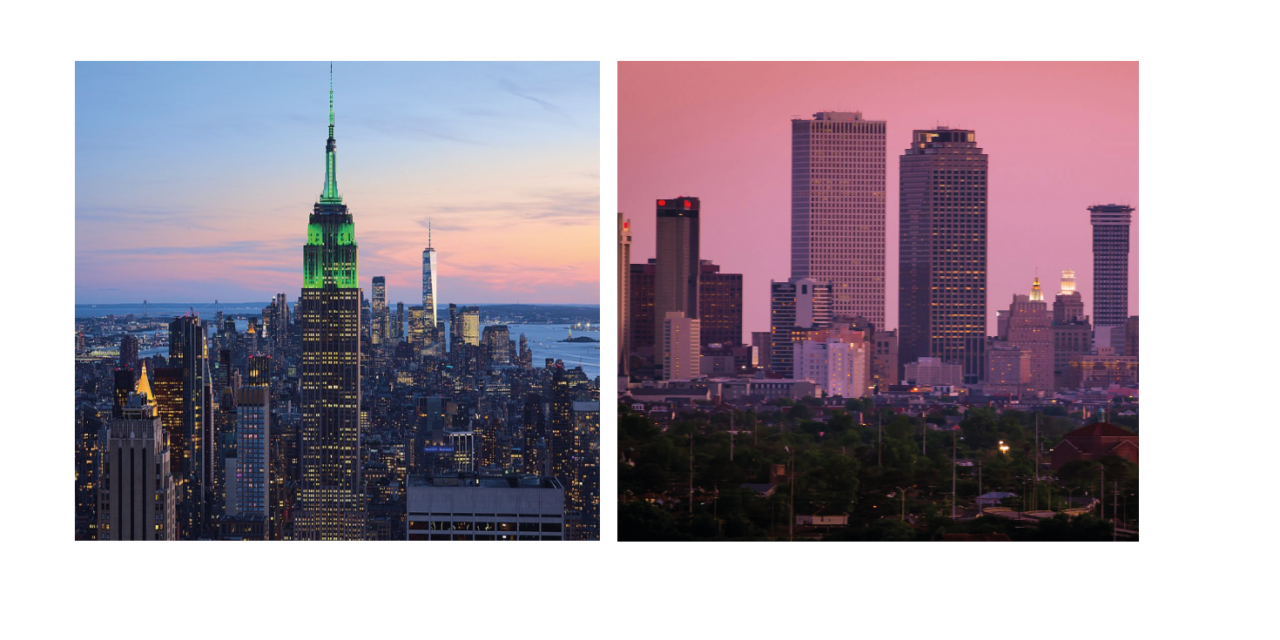 The Toy Association has released an open letter, announcing the decision to reverse the initial plans announced in New York at the beginning of the month to begin hosting the North American International Toy Fair in New Orleans from 2026. This follows, they state, strong feedback from the industry, many of whom feel that Toy Fair and the city of New York are synonymous. There will also soon be announcements firming up the dates for the coming years – as many in the toy industry still prefer the Q1 slot for the fair.
Read the open letter from Aaron Muderick and The Toy Association Board of Directors here:
Dear Toy Friends and Colleagues,
I'm writing to you today not just as the chairperson of The Toy Association's Board of Directors, but as someone deeply embedded in this industry, just like you. Our board is a mosaic of twenty voices from all facets of the toy world: manufacturers of various sizes, retailers, licensors, sales representatives, and more. Though our perspectives may differ on specifics, our common goal is unwavering: the prosperity of the toy industry and the growth of our businesses through healthy play.
Feedback received is that last week's Toy Fair® was a resounding success, testament to the strength and unity of our community. Beyond the bustling trade show floor, it was a hub for learning, networking, and celebrating the vibrant creativity that propels our industry forward. If you haven't already, please share your feedback by completing the email survey.
Feedback, not nearly as positive, was also received about future January show timing and relocation of Toy Fair away from New York City. In 2022, in response to consistent decade-long industry feedback and further fueled by unique challenges posed during the pandemic, Toy Fair was shifted to the fall with a goal of aligning to evolving dynamics in the industry. However, as it became clear that travel and business behavior was returning to more historical patterns, new feedback was received that would result in a tradeshow returning to the beginning of the year, ideally in January. Because the newly requested timeframe could not be accommodated in our current location, a comprehensive nationwide review of cities was launched for a site that could host us in January.
While we aimed to adapt to the perceived shifts in our industry, the announcement of that change was met with strong feelings of tradition and enduring memories of toy business conducted in New York. We were swiftly reminded of our industry's passionate bond to a place that no amount of research, conversation and learning had sufficiently surfaced.
As a board we have heard clearly that this change was the wrong choice for our members.
It has become abundantly clear through the passionate reaction, that the PLACE holds as much or more importance than the DATE, and that the industry's desired location for the great industry-wide coming together remains New York City. Thus, we have recommitted to New York and the Javits Center. We will return to the first available opening (March 1- 4, 2025) and are working with Javits Center leadership to confirm dates in February for 2026 and beyond.
While February may not be completely perfect for all, given that Toy Fair has been held during this time for nearly a century, we expect that it can be perfectly imperfect for the vast majority of members, exhibitors and buyers. We are confident that this incredible industry, representing tens of thousands of people sharing a collective goal of enabling play and happiness will, without a doubt, come together and make it amazing — as we always have.
It has also become abundantly clear that it is not in the best interest of the industry to wait until March 2025 for our next gathering. We have been exploring what meaningful role the Association can play around Los Angeles, which has emerged as a hub for early fall previews. We are actively exploring ways to support members there, starting in August/September 2024. Your feedback, as always, will be instrumental. Expect outreach on this topic.
We must extend a sincere "thank you" for the wonderful turnout and your invaluable support for the recent New York Toy Fair event. The energy was palpable, and it was truly fabulous to be able to facilitate the industry to come together again. We also offer kudos to your dedicated Toy Association team for executing this complicated and comprehensive trade show with excellence.
Likewise, we offer our deepest thanks to the professionals in New Orleans, one of the few destinations in the country able to successfully host shows as large and complex as ours. Conversations with New Orleans & Company as well as the Ernest N. Morial Convention Center were collaborative and exceeded our expectations. Through speaking with multiple cities, we can wholeheartedly say they are an incredible team of meetings professionals.
We are both energized and optimistic about the path ahead, although in retrospect, we recognize our shortcomings in the communication and decision-making process. We're committed to learning from these lessons and ensuring clearer, more inclusive dialogues in the future. We need invaluable member input as we move forward. It is our commitment to you that this will be addressed.
On behalf of all members of the board and your Association's professional staff, it remains an honor to be of service to our more than 800 extraordinarily diverse member companies, the tens of thousands of your collective employees, and to the broader toy and play community. We are a member-driven organization, and we are focused on you.
Warm regards,
Aaron Muderick and The Toy Association Board of Directors