Topps UK launch Trolls: World Tour Trade Cards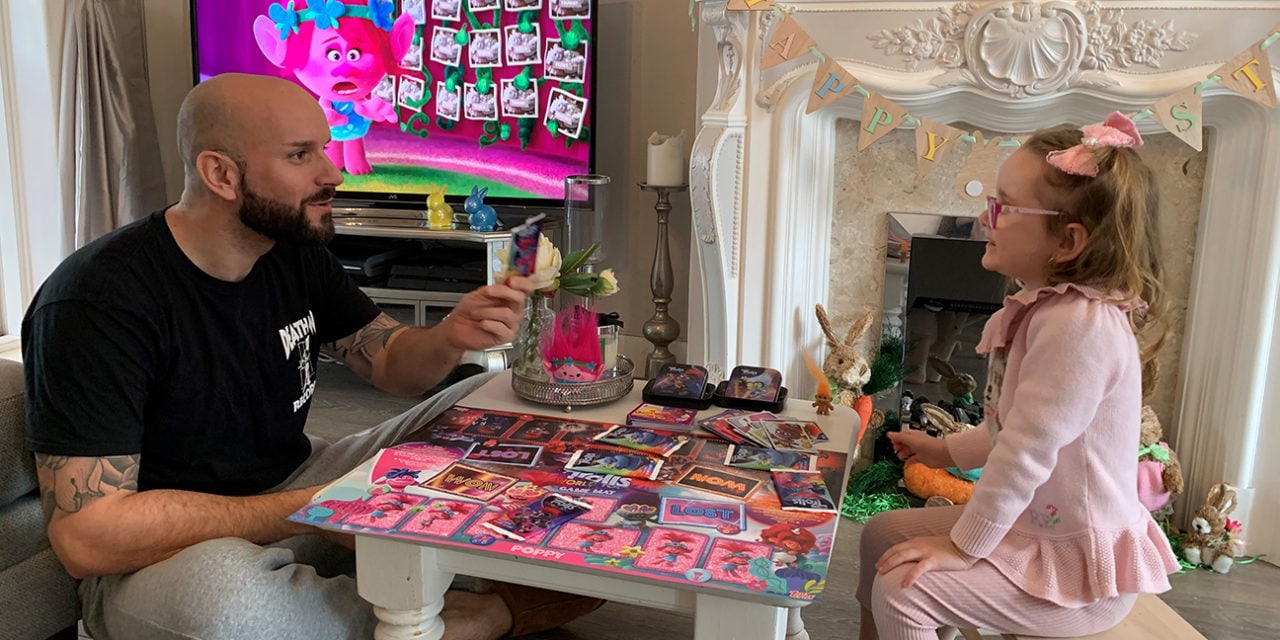 Topps UK has launched their Trolls: World Tour Trading Card and Sticker Collections to tie in with the release of the sequel to the Universal smash-hit movie.
With the country placed firmly into lockdown, and reacting to Dreamworks' record-breaking digital release of the family favourite movie, Topps UK swiftly implemented an online influencer plan, gifting the film to various influencers across the country offering them a chance to enjoy the action from the big-screen safely at home, whilst getting 'stuck in' to the newly released Trolls: World Tour sticker and trading card collections.
Influencers and families got involved and shared their sticker packet and trading card game opening experiences during an hour-long twitter party which trended across the platform with 1.7Million opportunities to see.
The ranges feature all new characters from the film, with the Trading Card collection split across four categories: Movie Time Cards, Fun Fuzzy Cards, Super Shiny Cards and Puzzle Cards. With over 176 cards to collect and an easy to 'pick up and play' game concept the collection is proven to keep kids occupied, as well as entertained.
The bright sticker collection features favourite characters from each of the Trolls Tribes including Pop, Rockers, Country and Western, Funk, Classical and Techno. The 167 stickers to collect, include most-wanted large foil shinies and 45 super-tactile fuzzy stickers for hands-on fun.
Louise Ramplin, Senior Marketing Manager at Topps UK comments; 'It's been fantastic to see our audiences getting so involved with our trading card game and stickers collection during a time when families are struggling for relevant and on-trend ways to entertain their little ones. We've heard first hand from parents who are using the stickers and cards as 'treats and incentives' to reward children as part of home schooling activities and lovely comments that the collections have gone a long way to keep kids busy with the added fun facts and activities included across both ranges. Combined with the spectacular results we are hearing of the movie's ground-breaking number of downloads we couldn't have hoped for a more positive launch'.
To complement the collections, Topps have made FREE a spot the difference activity to help parents and carers keep children entertained, available at https://uk.topps.com/beat-the-boredom.