Top Names Join inaugural Australian Children's Content Summit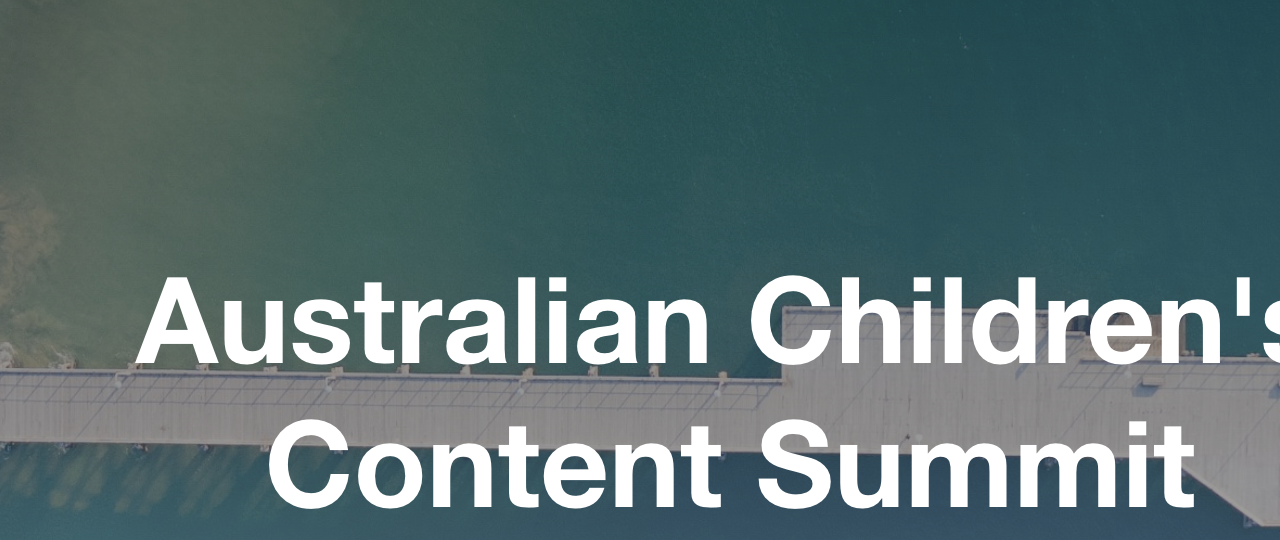 Hello Sunshine's Executive Vice President, Family, Kids & YA Lauren Kisilevsky and Studio 100 Film's Sales Executive Lorena Rivera Booth will both be joining this year's inaugural Australian Children's Content Summit's 250 strong line-up of industry executives. Images of Lauren (in blue) and Lorena attached for media use
Held from Tuesday 29 August to Thursday 31 August at Pacific Bay Resort, Coffs Harbour in New South Wales in Australia, the three-day event will see Lauren Kisilevsky and Lorena Rivera Booth join an impressive list of new and previously announced industry executives from the local and international children's content industry. Refer to page 2 for full list of attending delegates.
The Australian Children's Content Summit is also announcing exclusive pitch sessions with leading industry buyers, distributors and investors including ABC, BBC, CBC, Nine, Screen Australia, Australian Children's Television Foundation, ABC Commercial, Atomic Cartoons, Sinking Ship Entertainment and Flying Bark Productions' After Bark which will provide aspiring creators the unique opportunity to directly pitch their groundbreaking ideas.
VicScreen, Screen Territory, Netflix, Happy Saturday @ Kids Gigs and Animal Logic are all today being announced as new sponsors of the event.
"I am excited to share what I am looking for in the live action Family, Kids and YA space for Hello Sunshine. Coming to Coffs Harbor for the inaugural Australian Children's Content Summit is a wonderful opportunity to meet industry leaders and make connections," said Hello Sunshine's Executive Vice President – Family, Kids & YA, Lauren Kisilevsky.
"I am really looking forward to heading to Australia for the inaugural Australian Children's Content Summit later this month. Not only will it be a terrific opportunity to catch up with industry colleagues but it will provide a wonderful platform to create really unique business opportunities across the children's & family entertainment and media sector. I am pleased to be a part of the 'The More, The Merrier: Partnerships and Collaborative Financing' panel alongside Screen Australia's Head of Content Grainne Brunsdon and Flying Bark Productions CEO Barbara Stephen where we will discuss film financing, sales and international partnerships – it promises to be a treasure trove of information for film and TV producers. I also can't wait to meet lots of new faces at the summit and the opportunity to catch up with local Australian producers with exciting animation projects," said Studio 100 Film's Sales Executive Lorena Rivera Booth.
Close to being sold out the Australian Children's Content Summit is a must attend event with 250 delegates registered from across the children's, young adult, and family content industry. With a diverse range of delegates such as buyers, distributors, producers, creators, investors, government funding bodies, and educators, the Australian Children's Content Summit promises a fun and engaging environment, allowing attendees to forge meaningful connections and collaborations in a relaxed setting.
"The stage is set for the Australian Children's Content Summit with so many amazing, talented, smart and passionate proessionals attending. It is an incredible insight into how much the children's content industry loves what they do and works hard to create remarkable stories for children and family audiences globally," said SLR Productions CEO and Australian Children's Content Summit Founder, Suzanne Ryan.
To learn more about the Australian Children's Content Summit and to register, visit website.