Rubies Adds Wednesday to Portfolio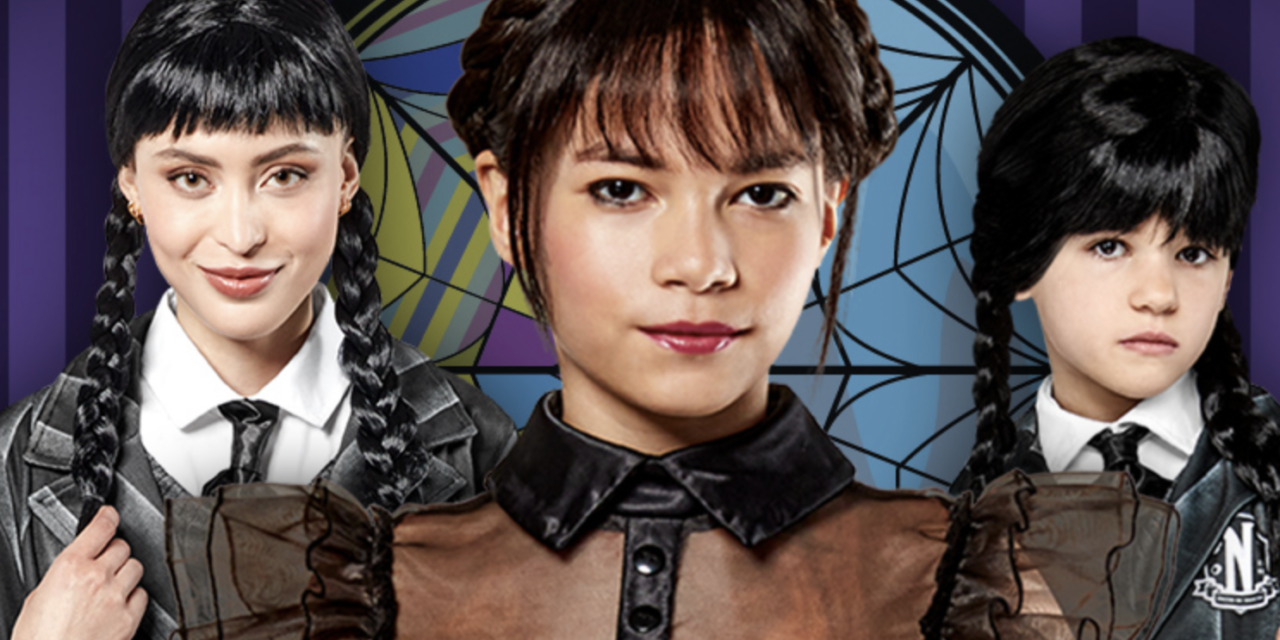 Rubies announces a new addition to their mammoth portfolio of licenses with an officially licensed dress-up collection for Wednesday, MGM's record-breaking series on Netflix.
Rubies has created a full range of costumes and accessories inspired by the hit series, including Wednesday's Rave'N dress which she wore for the dance sequence that took social media by storm, as well as the iconic school uniforms for kids and adults. Accessories include wickedly cool wigs, and an ingeniously designed Thing shoulder sitter that fans will want to see in action.
With more than two billion impressions on TikTok, Wednesday's dance has given fans of the show a chance to try out her moves and share their versions with the world. While many fans have worked hard to recreate the look from the scene, Rubies' take on Wednesday's Rave'N dress will make it easy for fans to embrace their inner Wednesday this coming Halloween.
To complement the look, Rubies has also developed a magnetic Thing shoulder sitter, giving a creepily realistic look to Wednesday's trusty sidekick. No straps, no stress, just fun! Once the magnetic plate is slipped under the garment being worn, place Thing on top and he will remain there all day long.
These costumes and accessories are sure to be a hit for Halloween as the Rubies collection has something for the whole family. With the recent rise in the trend for matching costumes for couples, friends and families, this collection is the perfect choice for the spookiest night of the year. Rubies II Wednesday collection will continue to expand, so keep an eye out for more to come.
Wednesday follows Wednesday Addams'misadventures as a student at Nevermore Academy, a very unique boarding school snuggled in deepest New England. This series marks the first time fans get to see the character of Wednesday not only in a new boarding school environment, but also as a teenager. Wednesday attempts to master her emerging psychic ability, thwart a monstrous killing spree that has terrorized the local town, and solve the supernatural mystery that embroiled her parents 25 years ago—all while navigating her new and very tangled relationships at Nevermore. The series, which debuted in November 2022 broke several long-standing records including launching at #1 in 83 countries. It has also recently become the #1 most watched English-language series of all time on Netflix.